BIFF announced the winners of the Jury, Audience Choice and Prospero awards following the 17th annual Bermuda International Film Festival [BIFF], which concluded on March 27.
Over 25 short films and fictional and documentary features screened at BIFF 2014. The lineup included three Oscar-nominated films: The Square, Missing Picture and Omar; as well as several Cannes award winners. Over 2,500 seats at Liberty Theatre were filled by BIFF during festival week.
Lead Juror Jan Harlan with visiting filmmakers and other festival special guests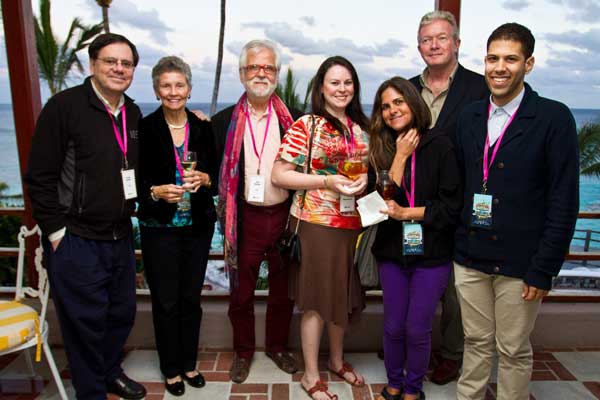 Bermuda Shorts Award – Baghdad Messi
The jury selected Baghdad Messi as the winner of the coveted Bermuda Shorts Award. There were 15 contenders selected to screen in-competition by the BIFF programming team from over 500 entries received from all over the world. As BIFF is one of a small number of Academy Award qualifying film festivals worldwide, Baghdad Messi is now eligible for a Short Film – Live Action Oscar© nomination in 2015.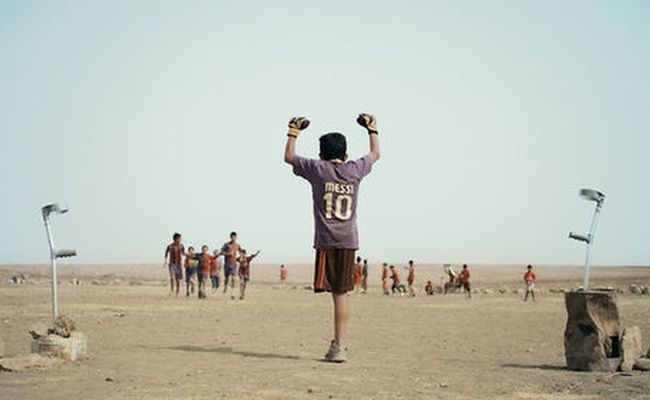 Directed by Sahim Omar Kalifa, the 32-minute film is set in Iraq in 2009 and stars football-obsessed ten-year-old Hamoudi. Just like the rest of the world, he and his friends are eagerly awaiting the Champions League final between FC Barcelona and Manchester United, where Messi will meet Ronaldo. That is until, unfortunately, the television breaks down.
The 2014 BIFF jury was comprised of Stanley Kubrick's producer Jan Harlan; Pulitzer Prize finalist film critic Peter Rainer and film journalist and festival programming consultant Lauren Wissot (See 'notes to editors' for full biographies).
Lead juror, Jan Harlan, said, "Baghdad Messi is a deeply touching movie about a young boy's yearning for acceptance, that is also a microcosm of the tragedy of modern Iraq."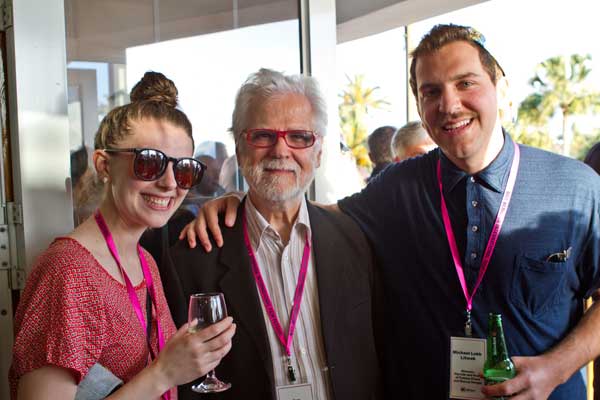 Special Jury Prizes: My Father's Truck
The jury gave recognition with a Special Prize to Vietnamese film My Father's Truck, which Peter Rainer described as a "complex coming-of-age film that showcases both the helplessness and the resiliency of children in a hostile adult world."
They were also full of praise for More Than Two Hours from Iran, described by Peter as "a strong, heartbreaking drama about a young couple in totalitarian nightmare."
Tryouts from the USA about a Muslim-American girl caught in a cultural bind was also a firm favourite with the jury. Peter said that this film "evoked strong feeling from the jury."
The final Jury special mention went to Door God made in China. Peter described it as "a complex drama about a child's disillusionment with her dreams."
A packed out crowd at Liberty Theatre for the opening film, Le Week-End.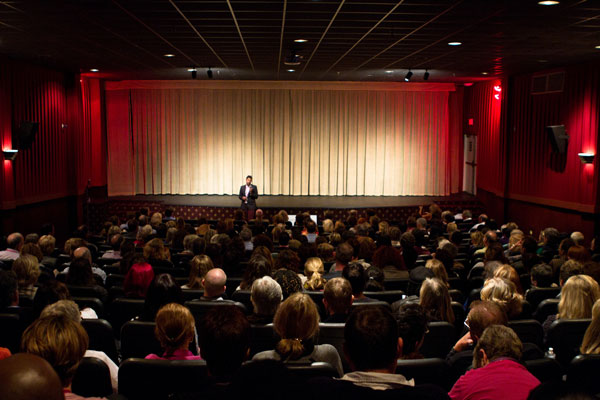 Audience Choice Best Short – Delicate Gravity
The audience voted French film, Delicate Gravity, as the best short of this year's festival. This is a 30-minute film about a message being left on the wrong man's phone by a suicidal girl, which leads to a brief encounter between the two.
Audience Choice Best Feature – Finding Vivian Maier
The audience selected the documentary, Finding Vivian Maier, as the best feature screened at BIFF 2014. Vivian Maier was a mysterious nanny who took over 100,000 photographs that went unseen during her lifetime. but is now considered one of the 20th century's greatest street photographers.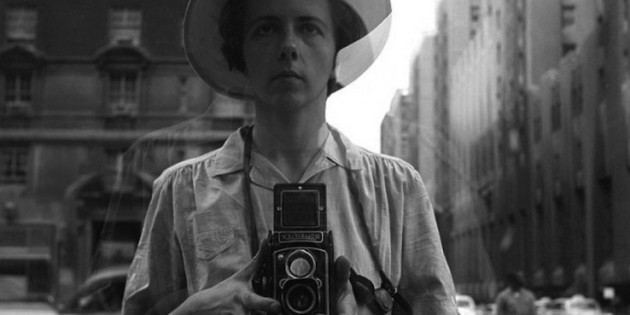 Maier's massive body of work came to light in 2007 at a local thrift auction house in Chicago. Now, with roughly 90 per cent of her archive reconstructed, her work is part of a renaissance in interest in the art of street photography.
BIFF audiences got a sneak preview of this film as it doesn't go on general release until April 4 in New York.
Prospero Award
BIFF posthumously awarded its prestigious Prospero Award for lifetime achievement to Bermudian producer, director and writer Arthur Rankin Jr.
Mr Rankin was made aware of the honour late last year, but sadly died aged 89 in January 2014 before he could accept the award in person. His wife Olga attended the BIFF 2014 closing ceremony at The Deep to witness the presentation and the screening of a special film reel compiled by Milton Raposo. The show reel is available to view online here.
Mr Rankin was internationally renowned for his animated childrens' holiday programmes produced with US partner Jules Bass, including 1964's 'Rudolph The Red-Nosed Reindeer' — the longest-running, highest-rated special in the history of American network television.
Aside from his television specials and cartoon series, Mr Rankin was also involved in the production of more than a dozen feature films during his career, including two made-for-TV movies shot completely on location in Bermuda: the 1978 cult classic 'The Bermuda Depths' and 1980's 'The Ivory Ape'.
Read More About
Category: All, Entertainment, Films/Movies