[Updated] This week a ship wrecked on Bermuda's reefs was featured in a major BBC series on well-known Scottish-built vessels.
The TV series, "Clydebuilt: The Ships that Made the Commonwealth", is presented by Scottish actor and TV presenter David Hayman.
The wreck, the 'Nola', also known as the 'Montana' [1863], sits just outside Western Blue Cut, adjacent to the later wreck the Constellation [1943].
Video of the wreck courtesy of the Department of Conservation Services:
Bermuda's Custodian of Historic Wrecks Dr. Philippe Max Rouja, who was featured on the series, said: "The Nola is a Glasgow-built paddle steamer Blockade Runner.
"These ships were built for speed with one purpose – to move goods between Bermuda and the blockaded Confederate South during the US Civil war. It was an extremely lucrative and risky business.
"While the Nola is not as famous as another Glasgow built blocked runner, the 'Giraffe', which was heavily featured in the Scottish BBC documentary, it is one of the only examples that can be found today and so the BBC producers decided to come to Bermuda and film a small segment of their four-part series on Glasgow-built ships on the Nola."
The BBC Producers brought with them to Bermuda one of the worlds experts on Blockade Runners, American historian Stephen Wise [author of, "Lifeline of the Confederacy"], to give them insights into this intriguing part of Bermuda's history.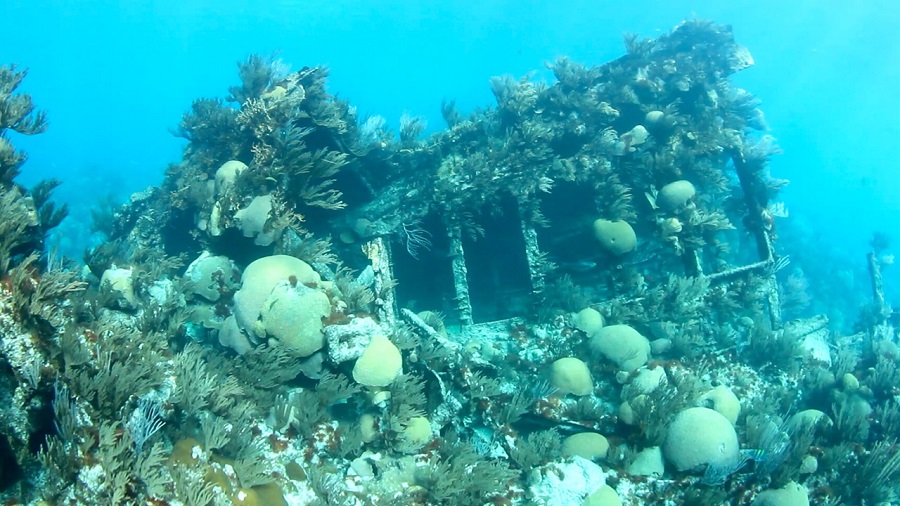 The Department of Conservation Services worked with BBC Scotland in preparing possible underwater visual story lines for the Bermuda part of the programme and spent three days getting the scene setup and shot.
Dr. Rouja said: "We were very fortunate to have someone in the diving fraternity come forward and share with us a few of the things they found on the wreck over 40 years ago, which were featured in the shoot, and really managed to connect Scotland to Bermuda in a special way.
"The Civil War connection to the Nola and the current 150th anniversary of the Civil War was coincidental to the Scottish BBC documentary but it highlights Bermuda's unique role in many significant historical events."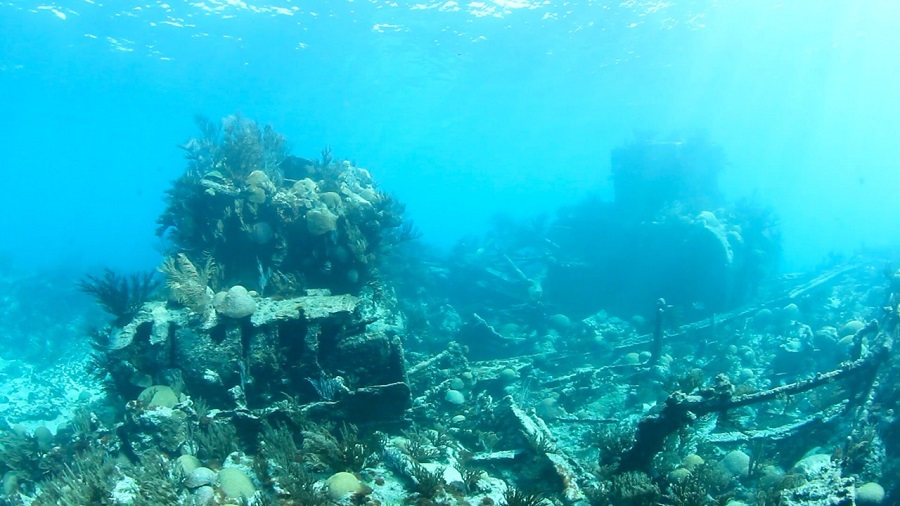 Dr. Rouja added, "These historical connections are one of our unique features and play an integral part in our appeal as a tourism destination. Alongside our incredibly accessible reef and ocean wilderness the wrecks are one of our greatest assets."
The Department of Conservation Services is currently assisting SCETV [South Carolina Education Television] and Look Bermuda on a feature documentary about the infamous Blockade Runner the Mary Celestia [which sunk 1km South of Gibbs Hill Lighthouse in 1874] and the recently discovered stash of hidden wine and perfume. Visit marycelestia.com for more information.
Update 9.59am: The photos below, courtesy of the Dept. of Conservation, show Harold Conyers [the 2013 Chairman of the Historic Wrecks Authority] over the wreck of the Nola in his custom made viewing tube.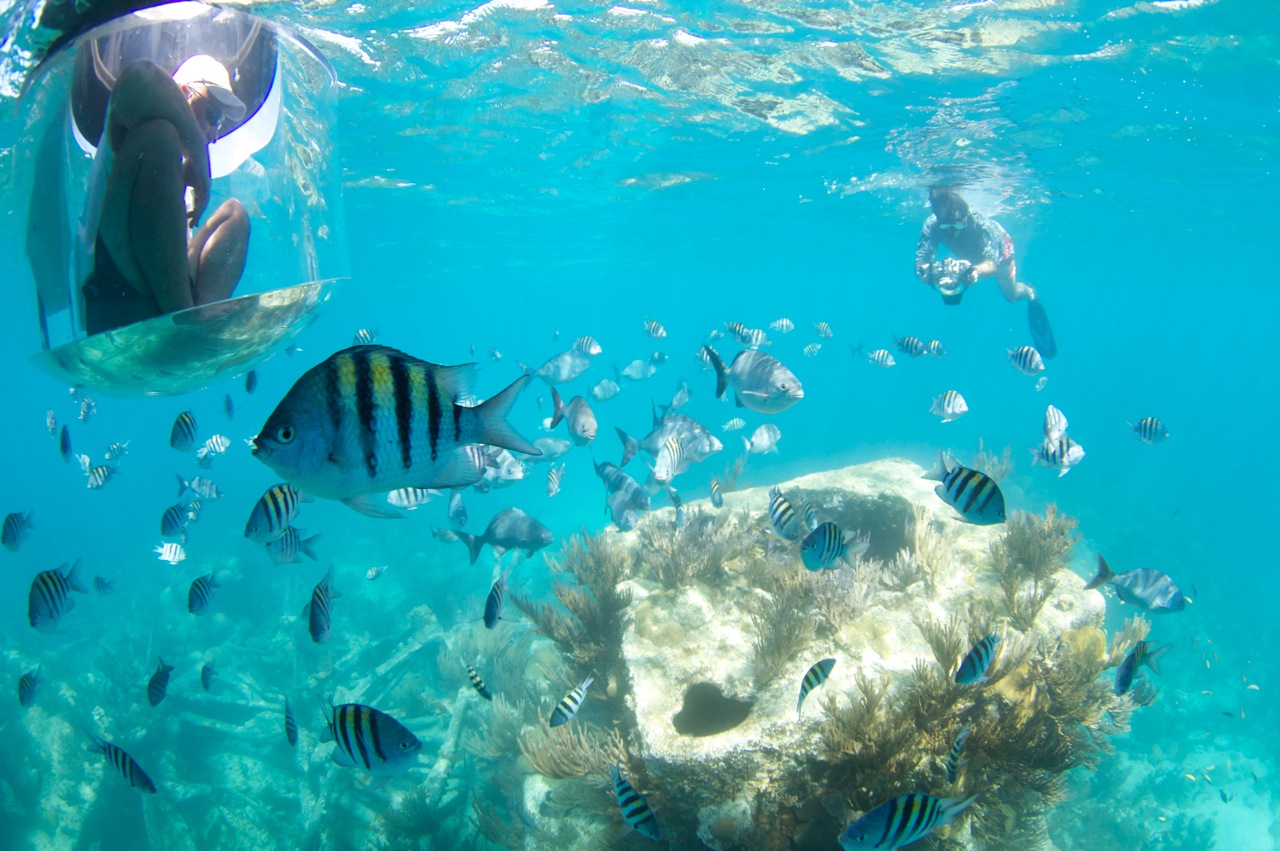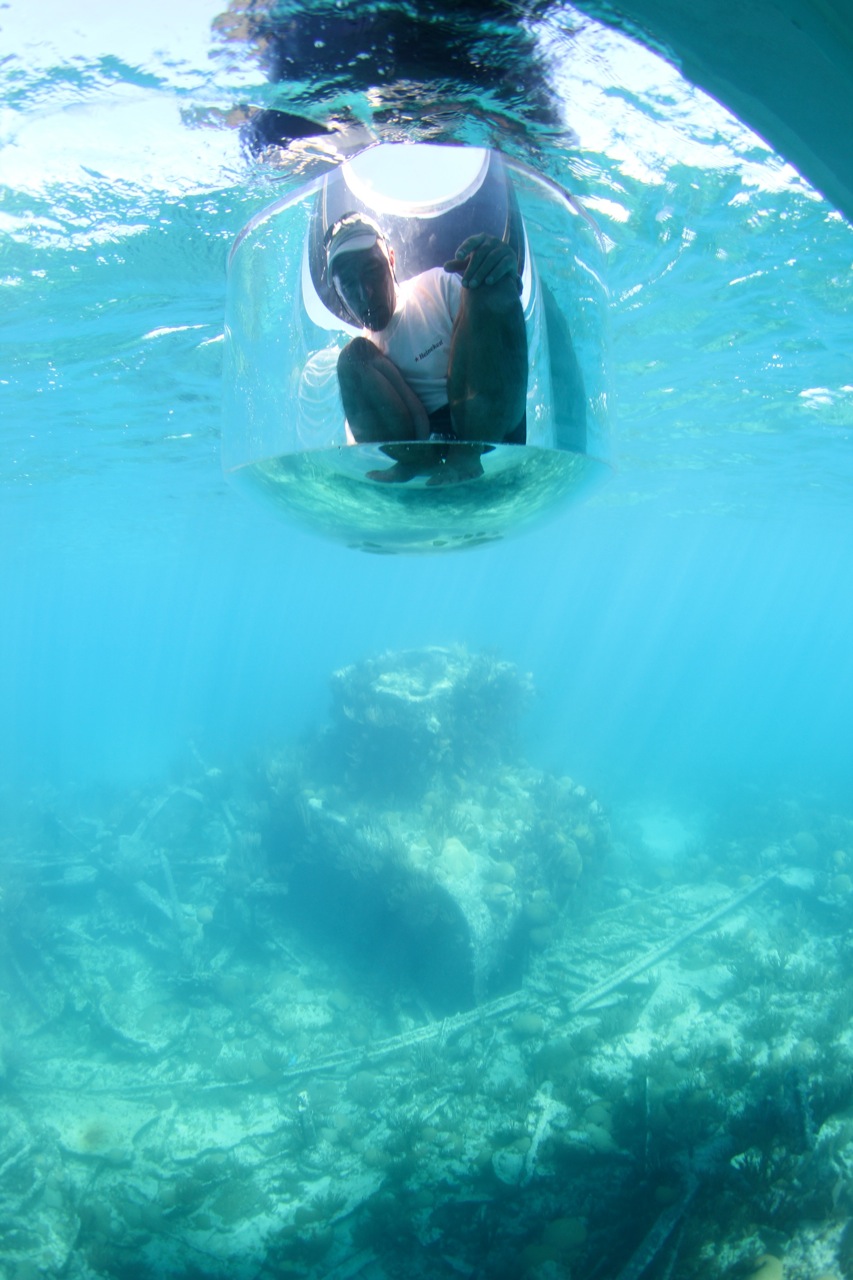 Read More About
Category: All, Environment, News