The Bermuda Underwater Exploration Institute [BUEI] and the Lionfish Task Force are getting set to present "One Year Underwater," offering an update on the ongoing work being done to learn more about the lionfish that make their home in Bermuda's waters in order to determine how best to manage the threat that they represent.
The presentation, lead by Corey Eddy, will include the sharing of his prelimnary results on his findings so far regarding the distribution, abundance, biology, and ecology of lionfish in our local waters.
"One Year Underwater" will be held on Thursday, June 5 at 7.30pm. Tickets cost $15 and are available by calling 294-0204 or visiting Oceans Gift Shop at BUEI.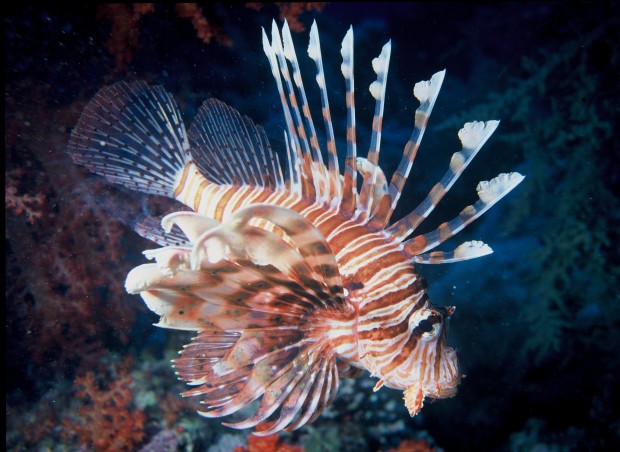 The work being done by the Lionfish Taskforce has included the creation of an official control plan, presented by Minister of Health and Environment Trevor Moniz last month.
Minister Moniz said, "Lionfish pose a significant threat to Bermuda's reef fish stocks, and ultimately the reef ecosystem, as they feed heavily on local fish and invertebrates and have no natural predators here. Their presence also presents a risk to public health due to the painful stings that they can inflict.
"The challenges of managing the lionfish invasion are complex. Lionfish are the first marine invasive reef fish to plague the western Atlantic region, so there are no previous experiences on which to draw. That is why this Lionfish Control Plan is so important. It provides a guide and cohesive long-term plan on how to tackle this problem based on experiences had so far in Bermuda and in the region."
Read More About
Category: All, Environment