Colorado recorded its biggest recreational marijuana tax haul yet in April, topping more than $3.5 million in sales and excise taxes, according to numbers released on Monday [June 9].
The Denver Post reports that the state's recreational marijuana stores sold more than $22 million worth of product in April, which they said was likely boosted by the 4/20 marijuana holiday that attracted hundreds of cannabis tourists.
Medical marijuana sales continued to outpace recreational sales, with lower-taxed medical-marijuana stores doing more than $31 million in sales during the month.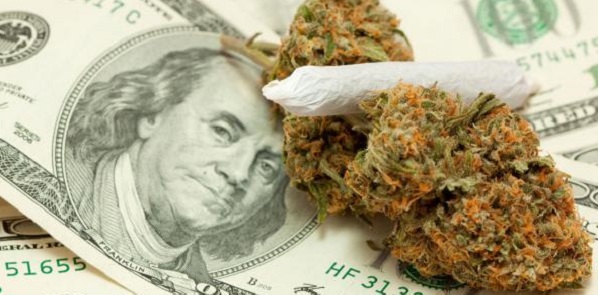 Revenue from recreational marijuana has been rising since the beginning of the year, when the first sales began.
April's revenue was up more than 15 percent from March, which saw $19 million in sales, while in February and January, around $14 million in revenue was brought in each month.
So far this year, Colorado has brought in nearly $11 million in sales and excise taxes on recreational marijuana, while the total take of recreation and medical marijuana taxes and fees is nearly $18 million.
The recently tabled report from the Cannabis Reform Collaborative [CRC] referenced the revenue being earned in Colorado, and commented on possible revenue opportunties for Bermuda.
The CRC report [PDF/137 pages] said, "The illegal status of cannabis deprives the government of the tax revenues it would have received if cannabis were legal.
"If legalized cannabis could be could be charged a sin tax, like tobacco and alcohol. There is also the lost revenue for licensing, permits, payroll tax and any other taxes applicable to the trade.
"If there were a 15% sales tax on the $6.2 million market that would translate to income of $932,696. The current prohibition of cannabis leave the government to spend money enforcing the laws while it is deprived of the possible income had the cannabis trade been legal."
During the debate on the CRC report, Premier and Minister of National Security Michael Dunkley said the Government's public undertaking has related to decriminalization and any potential wider use of cannabis.
The Premier added, "Let me indicate early in this debate that at this time, the Government is not prepared to consider personal cultivation, licenses for commercial cultivation and sale or blanket legalization of cannabis.
"Insofar as this report recommends those things, they do not represent this Government's current intentions."
Read More About
Category: All