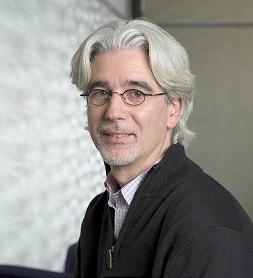 Bacardi Limited, the largest privately held spirits company in the world, today [Nov 25] announced the appointment of Jacques Tortoroli as its Chief Administration Officer [CAO], effective December 1.
In this newly created role, Mr. Tortoroli is responsible for global Finance, Operations, Information Technology and Real Estate.
As CAO, Mr. Tortoroli is a member of the Global Leadership Team reporting directly to Bacardi Limited Chief Executive Officer  Mike Dolan.
He will be based at the Company headquarters in Hamilton, Bermuda, pending Bermuda Department of Immigration approvals.
Mr. Tortoroli joins Bacardi Limited from Viacom, Inc., the multinational entertainment company, where he most recently held the dual role of Executive Vice President [EVP] of Financial Services for Viacom and EVP & Chief Financial Officer [CFO] for Viacom Media Networks [formerly MTV Networks].
While leading Financial Operations, he was responsible for Viacom's Global Business Services organization, Continuous Improvement Group, Sourcing, Risk Management, Travel and Financial Planning & Analysis functions. Mr. Tortoroli has held various positions within Viacom since he joined the company in 2002 including Senior Vice President [SVP] & CFO of CBS Radio, SVP & CFO of Westwood One, and SVP & Controller of Viacom, Inc.
"Jacques has a proven track record in leading multinational organizations and functions and brings extensive leadership, financial management and implementation of global systems experience to this newly created position," says Dolan. "I'm confident Jacques will bring together these various functions under one umbrella for a more streamlined, efficient and effective Bacardi."
"Bacardi is a dynamic company with an outstanding portfolio of iconic brands," adds Mr. Tortoroli. "I am excited to lead such a talented team to further strengthen our global business and functions in Finance, Operations, IT and Real Estate."
Prior to Viacom, Mr. Tortoroli served in various executive leadership roles at Scient, Inc. [2001-2002], Young & Rubicam, Inc. [1998-2001], PepsiCo, Inc. [1987-1998], and KPMG [1979-1987].
Read More About