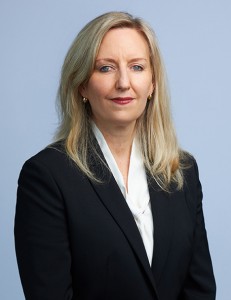 Bermuda-headquartered Bacardi Limited announced the appointment of Alicia Enciso to the Company's Board of Directors.
A spokesperson said, "Alicia brings more than 30 years of experience with multinational Fortune 100 Companies in the Food and Beverages sectors with roles as General Manager, President, Chief Marketing Officer, and E-Business Officer. Since 2017, she has served as Chief Marketing Officer of Nestlé USA and previously served as President of the Beverages Division.
"She recently announced her retirement from Nestlé. Prior roles include Principal Consultant and Managing Director of Zyman Group, a subsidiary of MDC Partners and various marketing leadership roles at Procter & Gamble and Estée Lauder."
Facundo Bacardi, Chairman of Bacardi Limited and fifth-generation family member, said, "Alicia is a well-rounded business leader and global marketer who has presided over some of the world's best-known brands. Her enthusiasm for modern marketing and building sustainable brands are a great complement to our long-term business ambitions and to continuing the family legacy for generations to come."
The spokesperson said, "Originally from Mexico, Alicia has been recognized as one of "Most Influential 100 Latinas" by Latino Leaders Magazine and named "Latino Marketer of the Year" by the Hispanic Marketing Council. Alicia also serves on the Executive Board for the Association of National Advertisers and the Board of the Alliance for Multicultural & Inclusive Marketing. She previously sat on the Advisory Board of Google 21st Century Marketing.
The Bacardi Limited Board of Directors is comprised of 13 members.

Read More About