The Mount Saint Agnes Academy Bazaar — initially planned for October but postponed due to Hurricane Gonzalo — will now take place this Friday and Saturday November 21st and 22nd from 10:00am – 10:00pm. Admission is $4, while kids under 5 are free.
Despite the new date, this year's Seusstacular Bazaar will feature the regular attractions, including the Super Slide, Bingo, baked goods, refreshments and many fun family games.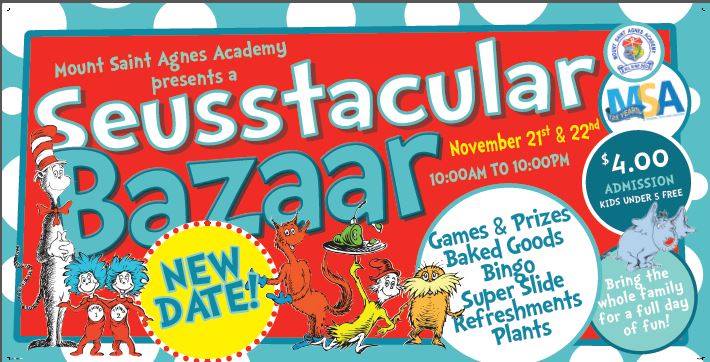 The preeminent main raffle, however, has already taken place, with the Captain from Mix 106.1 drawing the winning tickets last week. To supplement this change, there will be a scaled-down version of the raffle, which will feature a motorcycle. Tickets are $5 and can be purchased at the fair.
Prizes are not limited to the raffle as Blackout Bingo, which will take place at 9:00 pm each night, includes a 42″ flat screen TV as the main prize. Bingo will be played from 1:00 pm and will take place every hour on the hour.
A spokesperson said, "The MSA Bazaar is the oldest, continuous fair still in existence in Bermuda and was started by the Sisters of Charity as a fundraiser with a view to purchasing "Woodlands" property, the current location of Saltus Grammar School."
Read More About
Category: All, Entertainment