[Updated with video. Police said a 25 year old man assaulted flight attendants, was forcibly taken to the rear of the aircraft where he was restrained until the flight landed in Bermuda, after which he was arrested.]
A Thomas Cook airline diverted to Bermuda this afternoon [Nov 24] following what we understand to be an issue with a passenger. The police were seen going up the steps to the plane, and it appears they escorted someone off the flight and loaded them into a waiting police vehicle.
According to online flight data, the Thomas Cook flight was traveling from Manchester, UK and was heading to Cuba, and touched down in Bermuda at around 2.00pm. We will update with additional information as able.
Update 3.28pm: A police spokesperson said, "Police responded to a report of an unruly passenger on board a Thomas Cook Airline Plane travelling from Manchester, England to Cuba today at 1:50pm.
"It appears that the unruly passenger was on board creating a major commotion. The 25 year old man assaulted flight attendants and threatened to harm persons onboard the plane after he apparently consumed too much of alcohol.
"The man was forcibly taken to the rear of the aircraft where he was restrained until the flight landed in Bermuda. He then promptly arrested and taken to Hamilton Police Station where he was processed and detained."
Update 5.05pm: The Department of Airport Operations said they "can confirm that a Thomas Cook Aircraft, travelling from Manchester England en route to Cuba landed in Bermuda earlier this afternoon and an unruly male passenger was taken into custody by the Bermuda Police Service. The passenger is currently being detained by the Bermuda Police."
Update 7.00pm: The flight has departed Bermuda, heading to its original destination of Cuba
Update Nov 25: A Thomas Cook spokesperson said: "Thomas Cook Airlines can confirm that flight TCX244 from Manchester to Holguin, Cuba, diverted to Bermuda and a customer was removed from the aircraft and detained by local police.
"We operate a zero-tolerance policy towards any behaviour on board our aircraft that affects the safety and welfare of our customers and crew. We'd like to thank those customers continuing to Cuba for their patience during the short delay in Bermuda."
Update Nov 25: A BMOC spokesperson said, "Bermuda Air Traffic Control tower advises that an Airbus A332, operated by Thomas Cook, is diverting to Bermuda to land an un-ruly passenger manifesting "Air Rage". The passenger was reported restrained onboard and that the aircraft Cockpit was secured.
"The aircraft was on a flight from Manchester, U.K., enroute Cuba and diverted to Bermuda landing the passenger to Police custody. The aircraft was on the ground at 2:00pm and departed thereafter onwards to Cuba."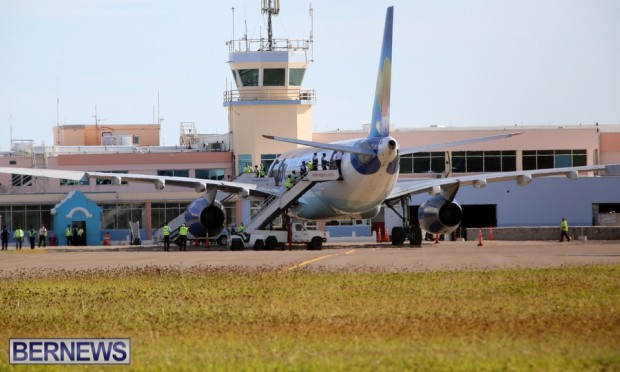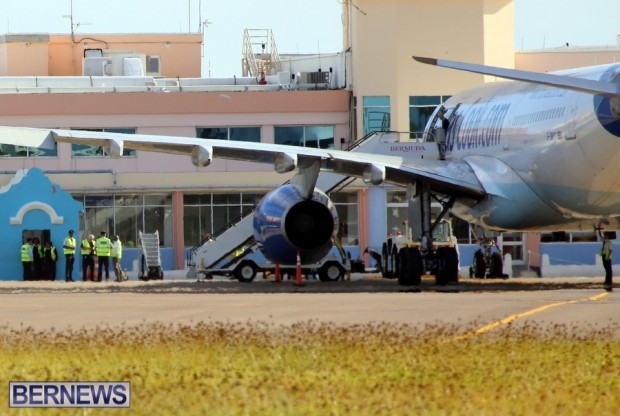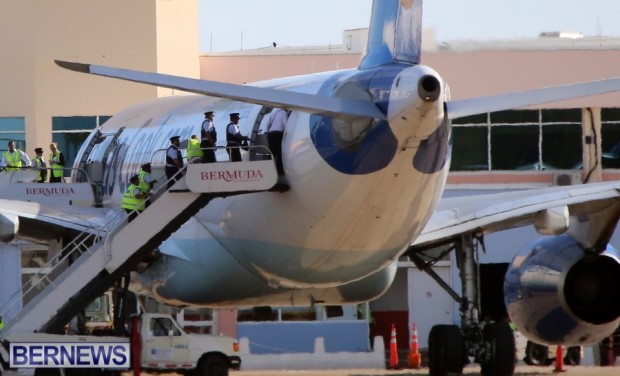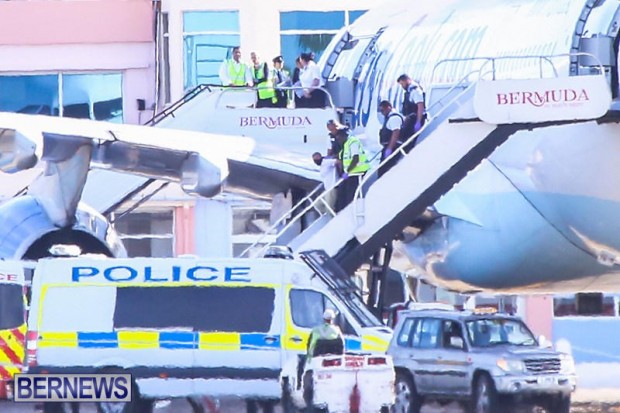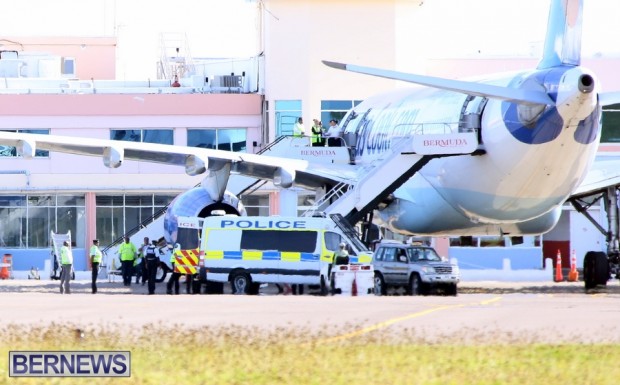 This is the second flight diversion to Bermuda in recent days, following after a Jet Blue flight [pictured below] diverted to the island on Friday [Nov 21] evening due to what understand to a medical emergency with a passenger.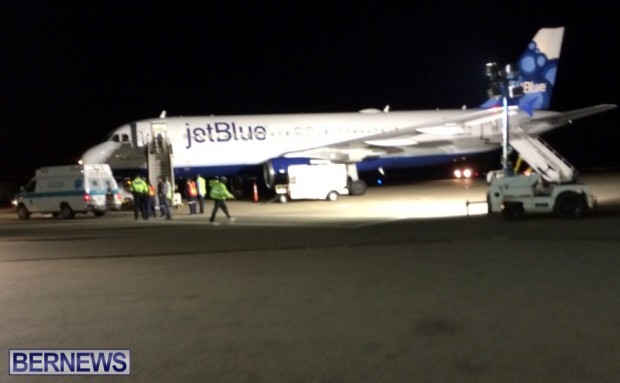 Read More About