[Written by Glenn Tucker] "I will take on the whole world," raps 28-year-old hip-hop artist Imari Wade who took to the stage late Friday night [Dec 26] during the Magnum Sting 2014 concert in Jamaica, after performing here at home in Bermuda for the past few years.
Magnum Sting 2014 is one of the biggest concerts of the year in Jamaica, and included performances from dancehall heavy weights like Tommy Lee Sparta, Kabaka Pyramid and Blak Ryno.
Poster featuring the line-up for this year's concert, Imari is pictured on the lower center-right: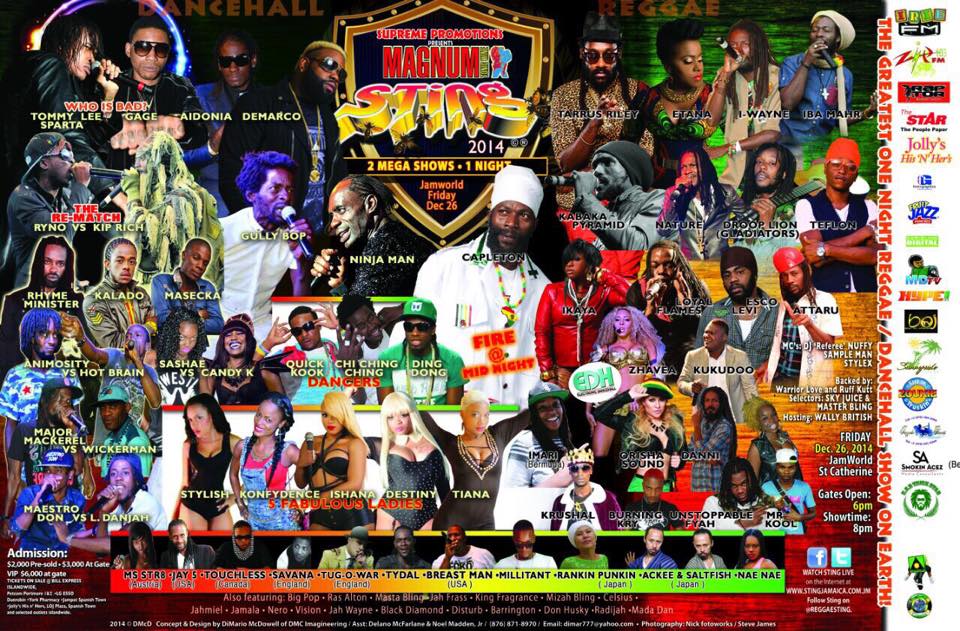 The female MC admitted to being a bit nervous at how the crowd might respond to her, but after her performance, which lasted almost ten minuets, she had won the crowd's respect and found a whole new family of fans.
An extremely tired Imari – who was with her manager  Marshallene Robinson — spoke during an early morning phone interview after her performance saying she received good attention from the dancehall audience and got good feedback from the crowd.
"I had a good performance and was asked to go back on stage near the end, but because of fighting the show was brought to an end," said Imari.
One of Imari's music videos from 2013:
The wordsmith went on to say that numerous people approached her after her performance and there might be a possibility that she might collaborate on songs with well known artists in the future. Before returning to Bermuda, she is scheduled to appear at different venues throughout Jamaica.
Before hanging up and heading off to get some much needed sleep, she had word of encouragement for her fellow local musicians saying, "Keep it real, push, be serious but not too serious, have fun with it and do it because you want to".
Update: Imari and her dancers backstage in Jamaica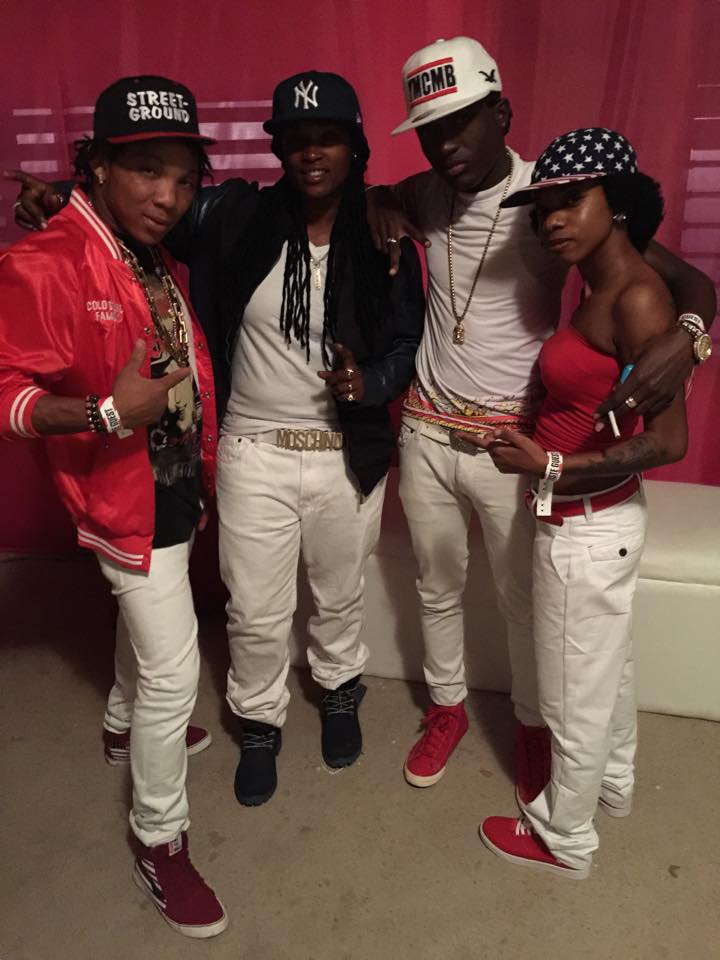 Read More About
Category: All, Entertainment, Music, News