In November of 2013, Bermudians Nicola Muirhead and Stratton Hatfield began creating a piece of social, interactive, community art known as 'We Are Now,' with a mobile gallery opening today [Aug 12] at 5.30pm outside of City Hall to showcase their work.
A spokesperson said, "Over 600 people have interacted with the project by participating in the We Are Now mobile photobooth and each participant has had four images of their face and hands captured. The mobile photobooth has popped up in locations all over the island from Front Street to Court Street in Hamilton and from St. George's to Somerset.
"The photobooth is made from a PVC structure that simply attaches to the back of a car. Once the booth is popped up Stratton is responsible for explaining the project to by passers and recruiting people to participate in the piece. Nicola is then responsible for taking photographs of each participant."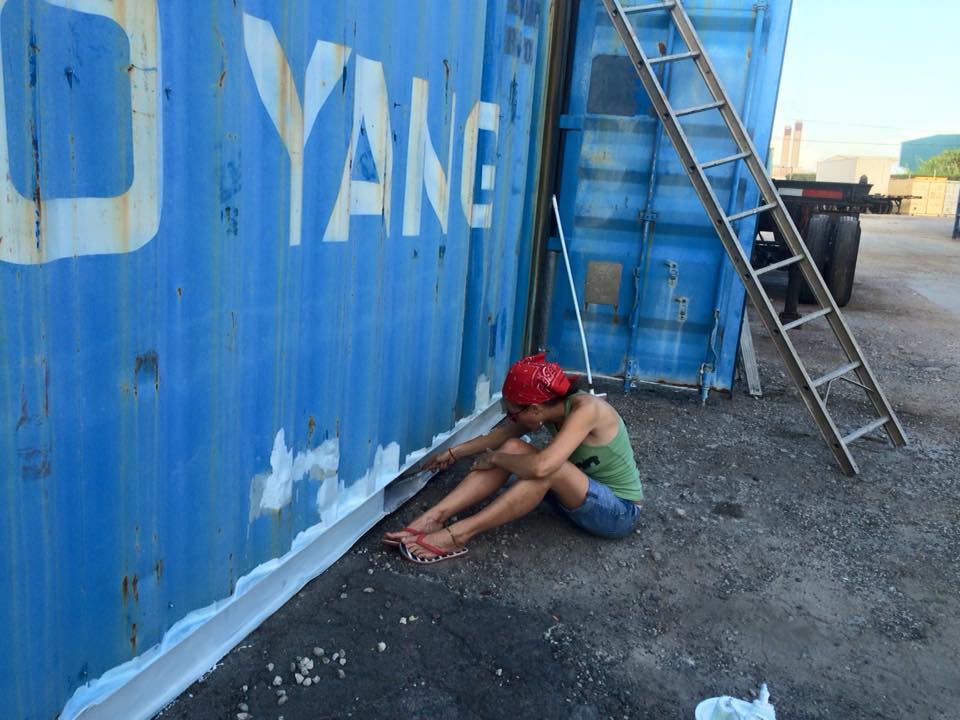 "An average of 25 people, both residents and visitors, have taken part in each pop up.
"The intention of the mobile photobooth has been to capture the distinctive elements of each participant including their hair, eyes, nose, mouth and skin colour as well as the various tones and textures that make each individual unique. A library of over 4,500 images has been comprised and in addition to the participants' photos there are also mirco­photographs of Bermudas natural environment.
"Nicola & Stratton presented their concept to the Bermuda Arts Council and were fortunate to receive a grant to develop the second phase of the project known as the We Are Now mobile gallery."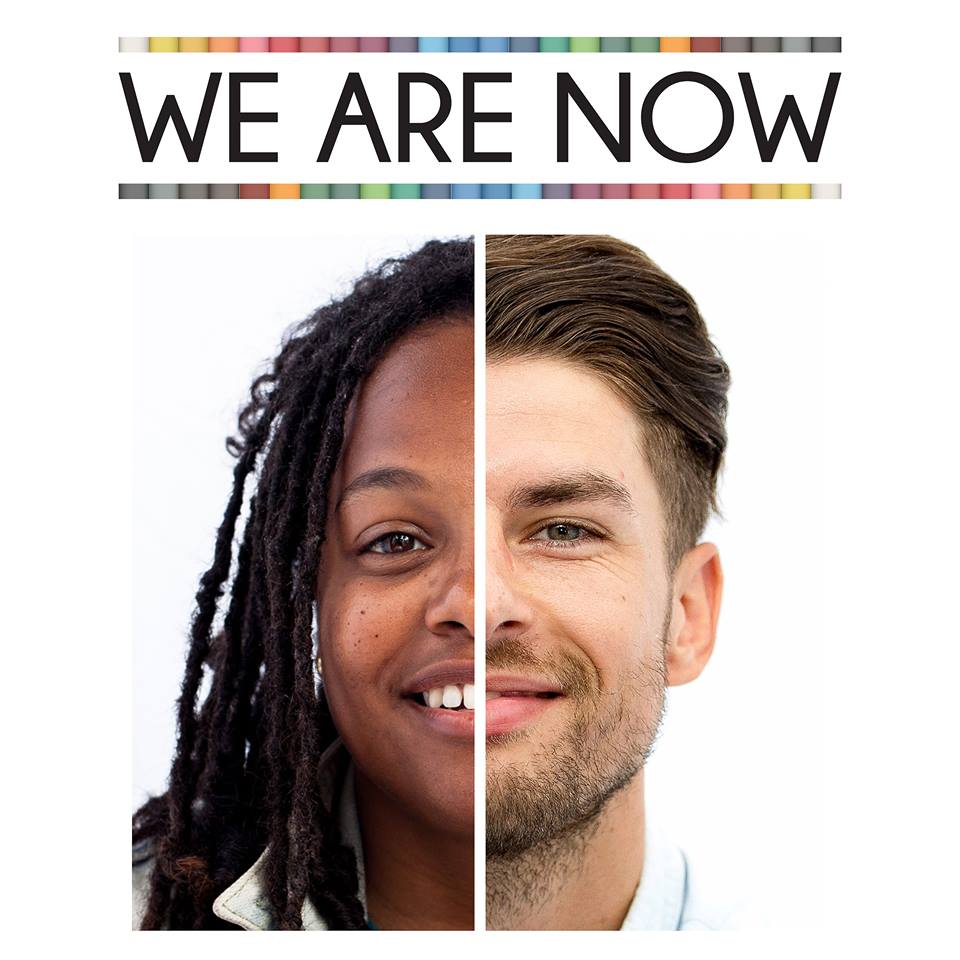 "With assistance from the Bermuda Arts Council and other local companies including Bermuda Forwarders, Air Care, Pimentel Crane Services & Signworx, a shipping container has been repurposed into a mobile gallery that includes a projector, speakers, screen and air conditioning.
"On Wednesday August 12 at 5:30pm, the We Are Now mobile gallery will launch and be positioned outside City Hall in Hamilton. Within the space an animated mosaic is displayed featuring an assortment of images collected in the We Are Now mobile photobooth and around the national parks and gardens of Bermuda. The video installation is accompanied by a musical composition by Yesha Townsend.
"We Are Now is a representation of the rich diversity found in the social and environmental make­up of Bermuda. It embodies the soul of vibrant Bermudian culture and heritage, depicting what makes our community so vivid, our environment so beautiful and our heritage so strong."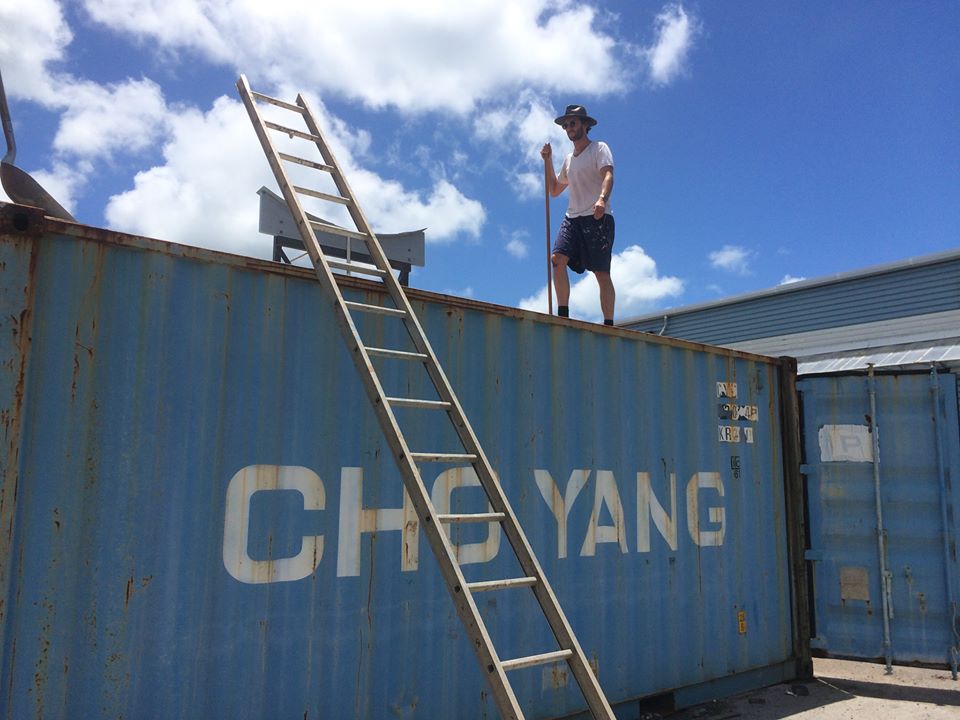 "The piece attempts to portray the connection that the people of Bermuda have, not only to our country and land, but ourselves as individuals in this dynamic community.
"The We Are Now mobile gallery will pop up in locations around Bermuda including the City of Hamilton, St. George's and Dockyard over the next few weeks. It will be positioned outside City Hall until August 25 after which it will be moved to the National Museum of Bermuda in Dockyard.
"On September 15 the mobile gallery will be trucked to Ordinance Island in St. Georges and on September 22 the container will be moved back to Front Street in Hamilton."
For locations and gallery opening times, visit the We Are Now Facebook page.

Read More About
Category: All, Entertainment