Lucky Elephant Yoga will be hosting its grand opening celebration on the weekend of September 25-27, with a number of treats, discounts, and free classes in the plans in order to allow the public to explore the studio's offerings.
Local yoga instructor Tali Gabai-Maiato said, "We have enjoyed great success to date and a key aspect of that success has been due to the many clients who have attended our classes.
"On Friday the 25th, we will be showing our appreciation to those clients by hosting an invite-only Happy Hour with nibbles after the 5.30pm yoga class, to which clients will be allowed to bring a guest."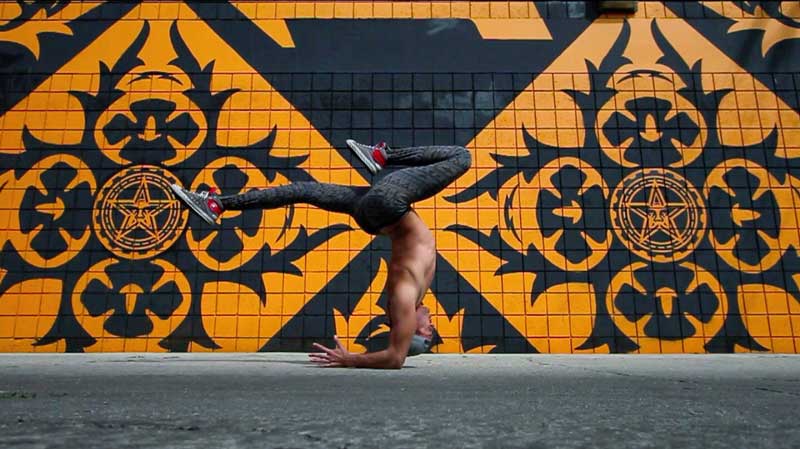 "On Saturday and Sunday the 26th and 27th, we will be hosting free classes for the public. Each of our teachers will be offering a yoga class after our regularly scheduled morning classes.
"Additionally, for 30 days only, we are offering a 5 percent discount on our already very low Pre-Paid 12-Month Unlimited Membership price. For $1,385, members get access to all our membership perks, plus unlimited yoga. This works out to just $115 per month, plus the thirteenth month is free.
"Not only are our unlimited prices the lowest on the island, but we also offer the most yoga classes per week and we will be adding even more classes in October."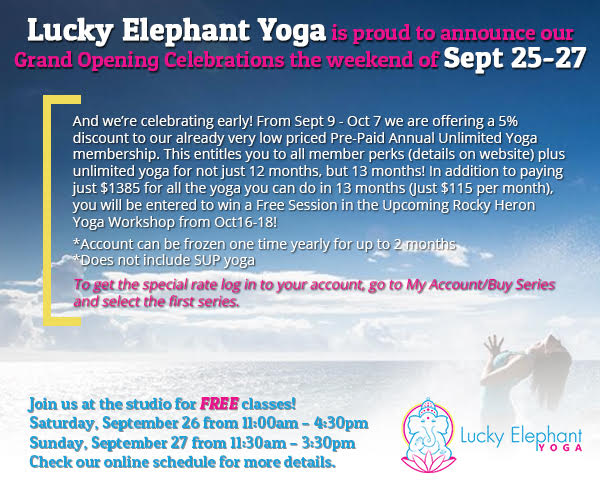 "Anyone wishing to take advantage of our special deal can create an account on our website, go to My Account/Buy Series and purchase the deal. This offer is only available until October 7th!
"We also have a contest running for anyone who purchases our Grand Opening Deal. One lucky winner will receive a free session for the Rocky Heron Yoga Workshop weekend, October 16 through 18.
"Rocky is world renowned for his expert anatomical knowledge and smart sequencing, combined with his brilliant musicianship. His last workshop in Bermuda sold out."
For more information about Lucky Elephant Yoga, including pricing, membership perks, and more, visit the website.

Read More About