Bermudian boaters are encouraged to watch the top America's Cup sailors in the world as they race their AC45F catamarans across the Great Sound next month in the Louis Vuitton America's Cup World Series.
Emirates Team New Zealand, led by the hot hand of Peter Burling, one of the youngest sailors in the fleet, currently sit atop the Louis Vuitton America's Cup World Series leaderboard after two events.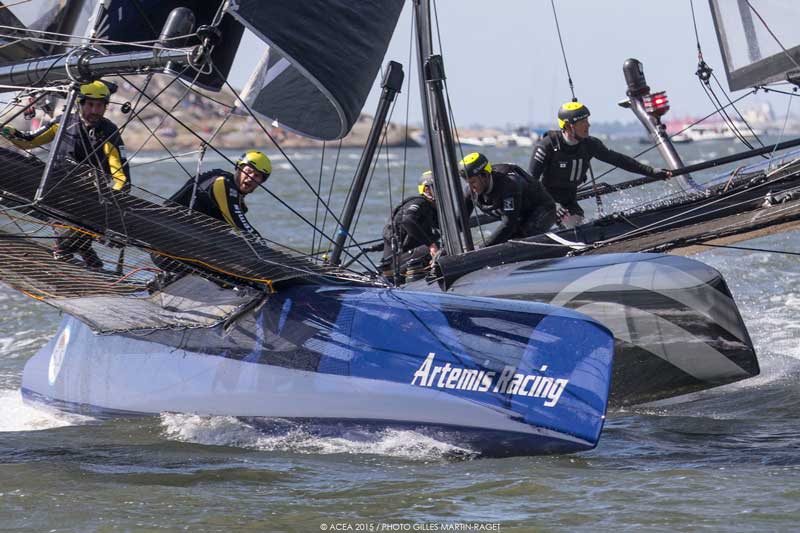 Recreational boaters will have access to watch the racing in designated spectator zones around the racecourse, which is scheduled to be in the Great Sound on October 17 and 18 between 2:00pm and 3:30pm.
The exact orientation and dimension of the Great Sound race course will be determined by the sailing conditions on the day. The second race of both days will finish in front of Pier Six, just off the middle of the Event Village along Front Street.
All boaters are encouraged to register their boat on islandtourcentre.com so that organisers are aware of the number of boats expected on the water. Registered boaters will also have access to up-to-date information about the racing.
Registration is free for boats under 50-feet. For boats 50-feet and over registration is required. The $100 fee includes a flag that allows the larger boats into the spectator zone.
"On water safety is an important part of the success of the race for both the sailors and spectators," says Ralph Richardson, Chairman, On Water Operations. "We encourage everyone who plans to watch the races in the Great Sound or in Hamilton Harbour to adhere to the water safety rules in place for the event while having a fun day on the water."
The spectator zones for public boats will be situated around the race course, which is off limits to all public vessels. The race course must be clear of public boats from one hour prior to the start of the first race until the last boat has crossed the finish line.
In addition, boaters must respect a five-knot speed limit during and after the race and must not follow the boats into the harbor once the race has finished.
All public spectator boats should be aware of the following safety rules:
1. Register your boat at islandtourcentre.com
2. A speed limit of 5-knots applies at all times inside the spectator zones [download map above] and in Hamilton Harbour. *This is to increase safety and reduce wake on the race course.
3. All boaters are required to follow the instructions of the Race Course Marshalls and on-water authorities at all times.
4. Anchoring is allowed and encouraged once spectator boats are in the correct zone.
5. Race Course Marshalls will remove the flag of a boat that doesn't comply with the rules.
Those who want to get out on the water on a public spectator boat can purchase tickets from $75 at islandtourcentre.com
Photo courtesy: ACEA 2015 / Photo Gilles Martin-Raget

Read More About