The first October Lights event this evening [Oct 7] – which will feature light-related activities on Front Street – will see the inclusion of a unique light source as the Bermuda Cupcake Company is set to debut their light up cotton candy Glo Cones.
October Lights will take place this evening on Front Street beginning at 7.00pm, with the event promising to "light up the town" until 10.00pm.
Malisa Swan of the Bermuda Cupcake Company said, "Glo Cones is the newest novelty to hit the island. Glo Cones adds a little life to the original cotton candy and popcorn with a multi-function LED cotton candy stick and LED flashing bucket.
"We are the first on the island to bring light up cotton candy and light up popcorn buckets.
"With just a click of a button, you can have your cotton candy and popcorn light up in different light modes, bringing you a unique novelty experience. Glo Cones are also available for birthday parties and events."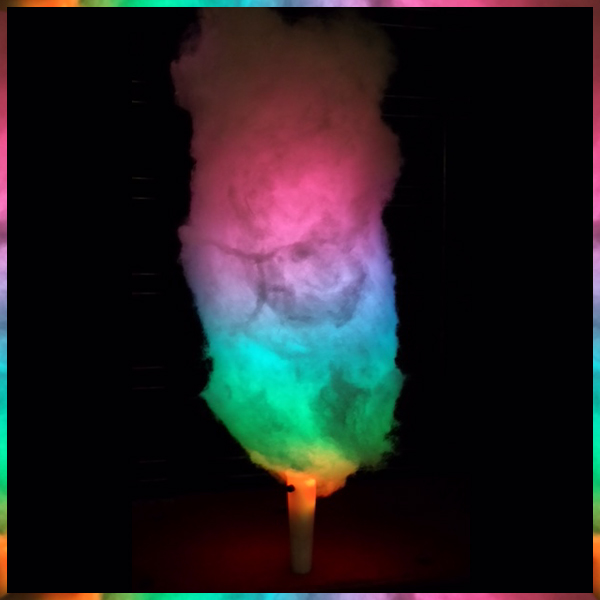 Executive Director of the Bermuda Chamber of Commerce Kendaree Burgess previously said, "October Lights will feature illuminated vendor booths, light shows such as fire dancing and glow-in-the dark paraphernalia.
"Traditionally the streets of Hamilton go quiet after September. October Lights is a way to re-energise the city and provide additional entertainment for visitors and locals alike."
Stephanie Lee, Marketing and Event Coordinator for the Chamber, said, "October Lights is another opportunity for vendors and businesses to showcase themselves and highlight what Bermuda has to offer. Our plans include working with member retail and restaurants to introduce a few fall & light inspired competition.
"We encourage residents to come out and take in the festivities."

Read More About
Category: All, Entertainment, News