The Bermuda Equestrian Federation [BEF] will host the Welcome Home Show at the National Equestrian Center on Vesey Street on November 28 and November 29.
The show's opening class will commence at approximately 9.00am on both days; admission is free with donations "greatly appreciated."
The show will feature several of Bermuda's talented local and overseas riders in a Hunter Team Derby competition and various gymkhana events on November 28, while the Team Jumping competition and Chase-Me-Charlie event will take place on the November 29.
In a continued effort to provide training opportunities for promising young riders both locally and overseas, all funds raised from this competition will assist the Bermuda Equestrian Federation Junior Fund.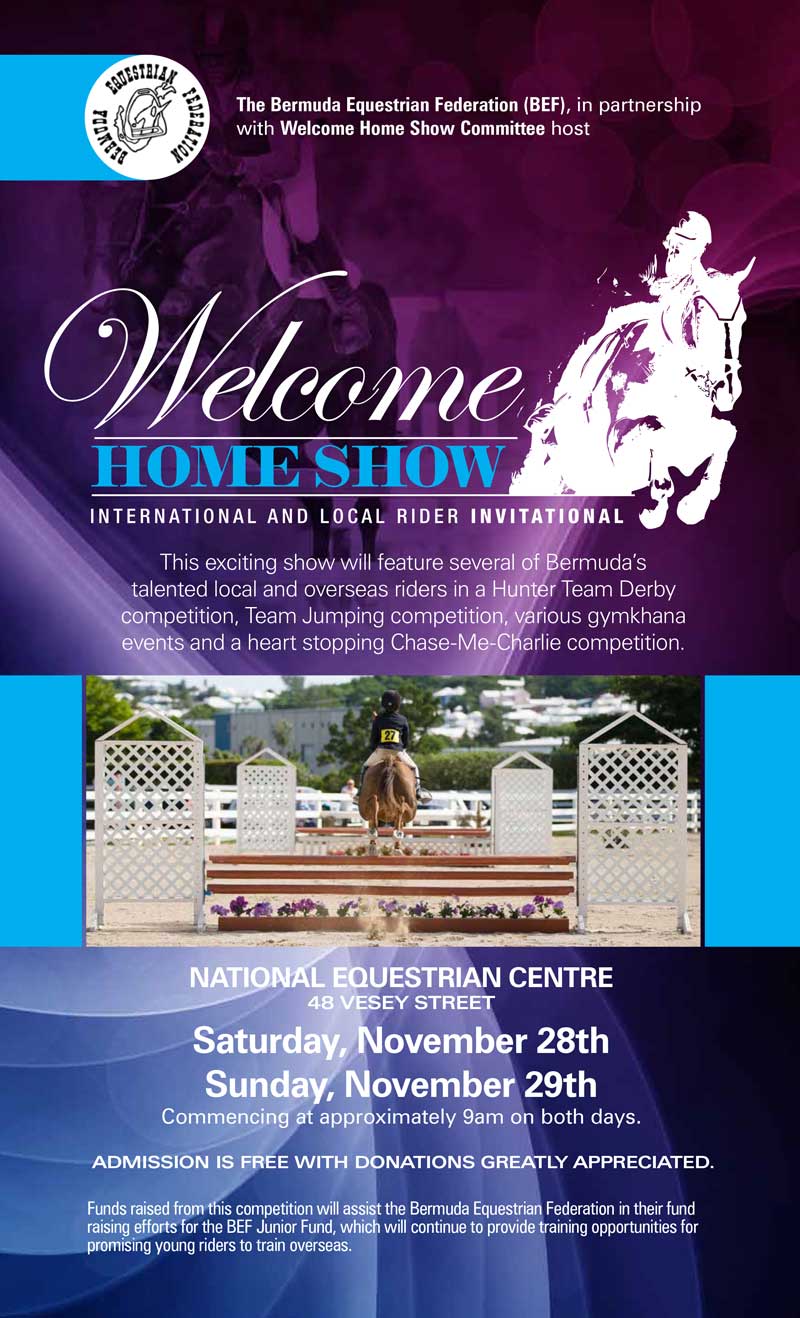 Read More About