Twenty-two Japanese athletes will tryout to join SoftBank Team Japan during the team's crew trials to be held at Riviera Zushi Marina outside Tokyo, Japan, November 27-29th.
The three-day selection process will incorporate intense fitness testing and sailing exercises along with personal interviews to narrow down the competitive field with the goal of inviting two athletes to join the sailing team.
"We want the best athletes Japan has to offer," said skipper Dean Barker.
"I think that narrowing it down to only few candidates at the end of the trials will be an extremely difficult task. We are looking forward to meeting and building relationships with the candidates and expect everyone to put their best foot forward."
The invitations to tryout followed a three-month long open application process that saw hundreds of Japanese athletes submit online resumes.
The team was amazed at the quality of applications with the final roster including top Japanese sailors, rowers, and even professional ice hockey and basketball players.
"We have received an incredible amount of applicants," said team general manager and bowman Kazuhiko "Fuku" Sofuku, "They all look great!"
For Fuku, this marks a significant milestone in Japan's return to Louis Vuitton America's Cup competition after having been absent for the past 15 years. Having raced in four Louis Vuitton America's Cup challenges, he hopes to pass on his experience and inspire the next generation of Japanese sailors.
"It shows how much interest they have in Japan. I'm honored that so many young Japanese people are willing to join the team. I would like to say thank you to every one on them."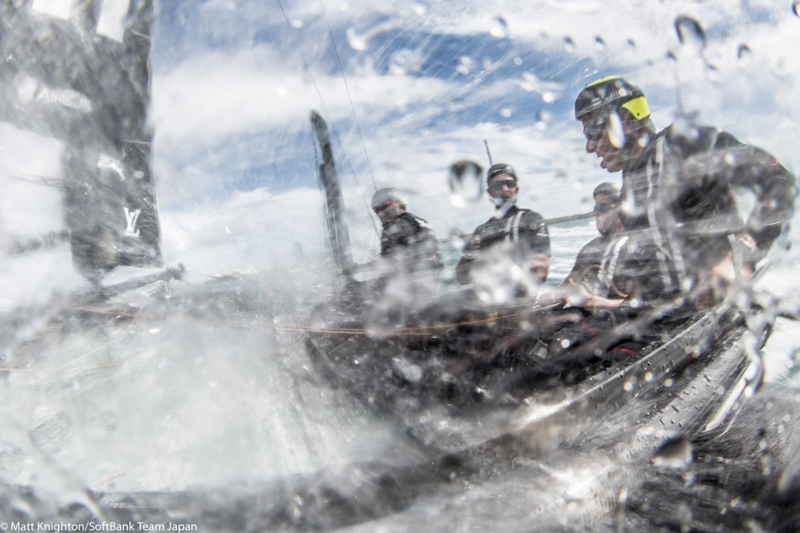 Sailing team manager and tactician Chris Draper was also impressed by the applicants but maintains the right candidate will posses a balance of physical strength combined with the right mental attitude.
"We are really looking to select people for the team who bring a great attitude and work ethic and those kind of things only really show up when individuals are pushed to their limits so for sure it will be hard work at the tryouts. We will really try to look at highlighting how mentally tough people are."
Describing the boats as "extremely fitness oriented", Draper wanted to attract a wide range of athletes to the tryouts and likes what he sees.
"We have a great group that we now have to go through and whittle down, the hard thing is going to be just choosing two."
While specific tryout criteria has yet to be released, applicants can expect 10-12 hour days filled with interviews, physical examinations, cardio and physical strength testing along with several sessions spent racing catamarans on Sagami Bay.
"For applicants, it is going to be a very steep mountain to climb," said Fuku. "Please believe in yourself and keep your aim high. I wish you good luck."
Barker, Sofuku, Draper and bowman Jeremy Lomas will all be present in Tokyo to conduct the trails and make the final selections.
All new team members will be expected to move to SoftBank Team Japan's base in Bermuda to live and train for the next two years as the team builds its challenge for the 35th Louis Vuitton America's Cup.

Read More About