Premier Michael Dunkley and Senator Jeff Baron met with some of the Red Bull Youth America's Cup Team Bermuda hopefuls at Warwick Camp today [Dec 29].
The group of young athletes were taking part in a series of exercises aimed at revealing the top contenders for the final Youth Bermuda team. The aspiring sailors spent three hours with Maj. Martin Wyer covering the Warwick Camp assault course and learning important teambuilding skills as part of an intensive one-week training camp from December 27, 2015 to January 2, 2016. The performance of candidates at this camp will help the selection committee determine which young athletes should advance in the process.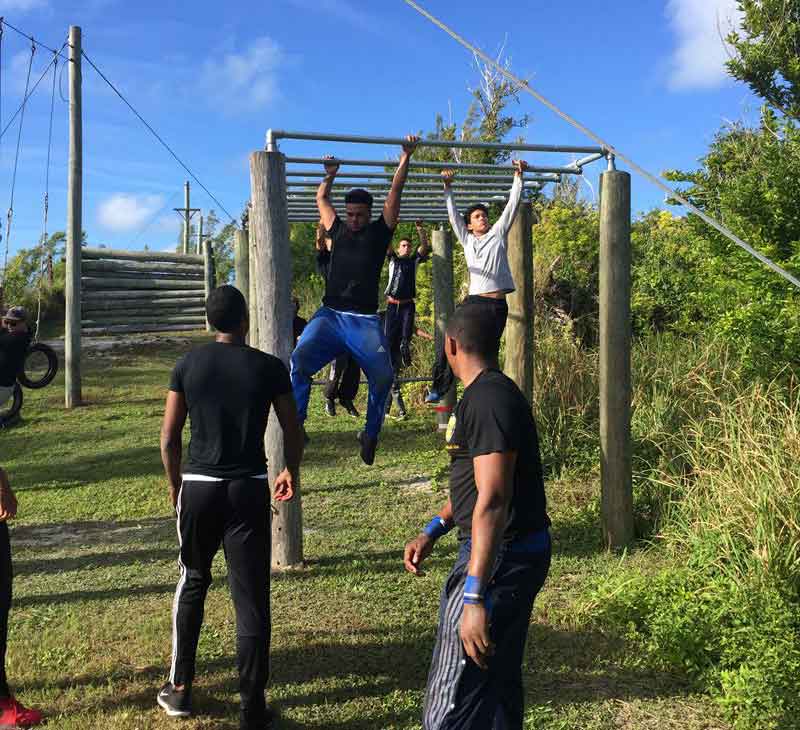 "45 talented youngsters have met the minimum requirements to date but only 18 will be chosen for the final team," a spokesperson said.
"Team Bermuda will train and race in the Great Sound before a hometown crowd as they face other youth teams from around the world in June 2017. The Red Bull Youth America's Cup in Bermuda will take place on one-design foiling AC45 catamarans – the same boats the professionals used in the Louis Vuitton America's Cup World Series."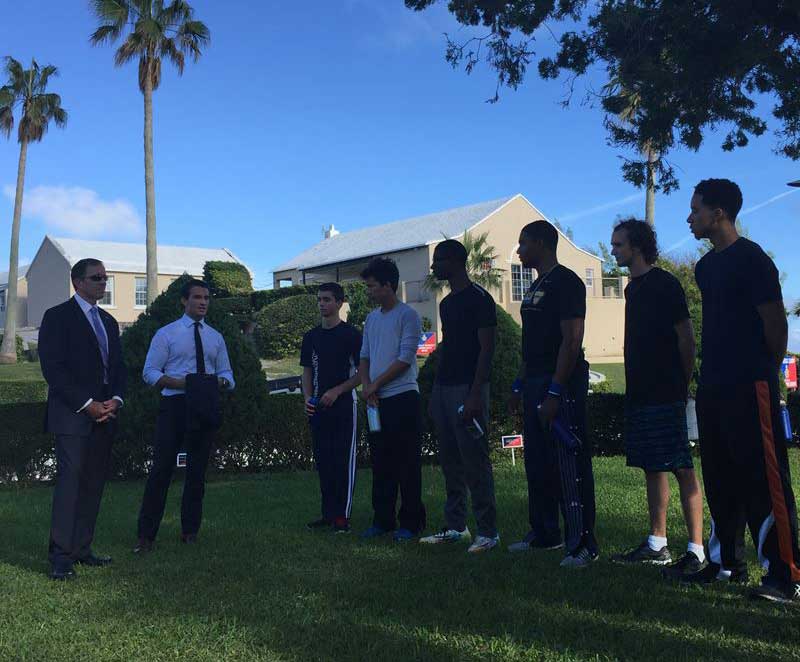 The Premier said, "I'm truly delighted to see such healthy participation from our youth. To me, it was so important to come up here today and show my support for these young people as they seize this once in a lifetime opportunity. I'm so proud of them for their dedication and commitment to get involved.
"They are reaching over boundaries they have never crossed before and gaining skills they will have for the rest of their lives, showing us that when opportunity knocks, you must open the door."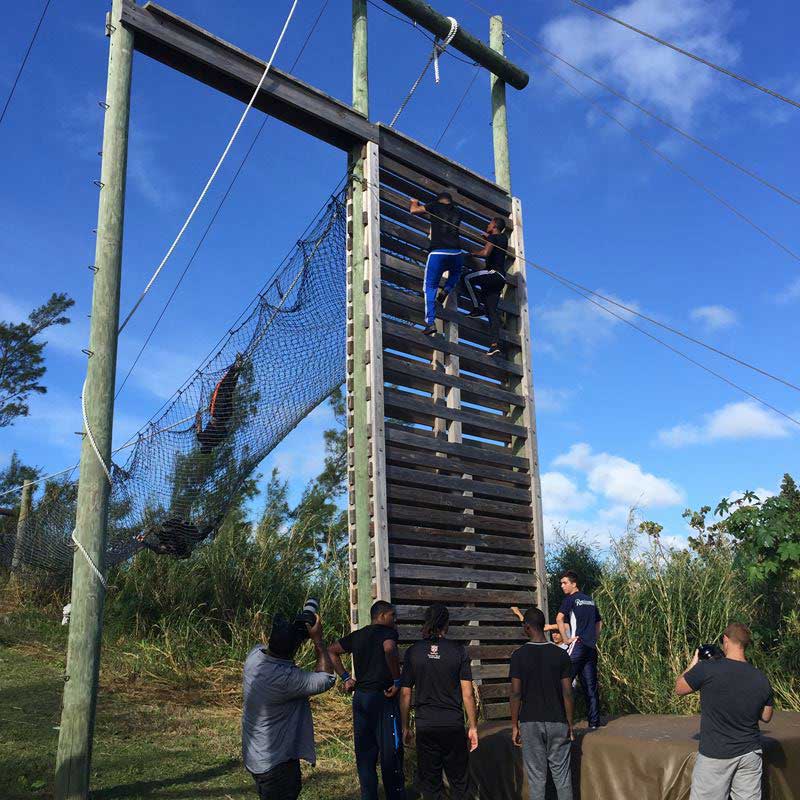 Read More About