The Bermuda Football Association [BFA] is helping to arrange a training visit to Bermuda for the Goucher College Women's Soccer Team from Maryland, with a contingent of 26 players and coaches set to come to the island in late January for their second visit.
"The Bermuda Football Association is pleased to welcome back Goucher College," said Maurice Lowe, technical development director for the BFA.
"The return of Goucher College to Bermuda is indicative of a positive trend we see of interest in our island from overseas schools and sports teams."
A contingent of 26 players and coaches from the Maryland private liberal arts school will spend part of the winter in Bermuda for practice sessions and to play matches against local teams. They will stay at Grotto Bay Beach Resort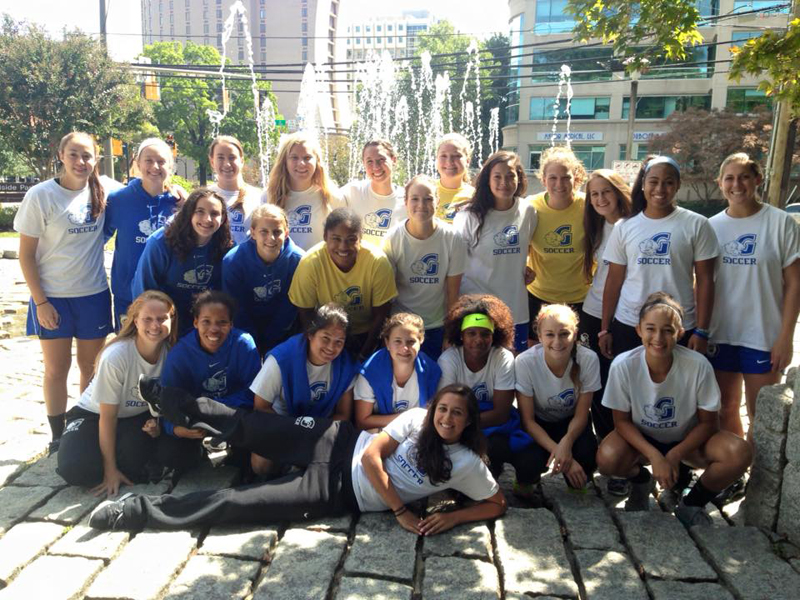 Goucher's Head Coach Tati Korba said: "Goucher Women's Soccer is really looking forward to coming back to Bermuda for our team training trip in January of 2016.
"We took this same trip years ago and enjoyed the beaches, the playing experience, the hospitality and the culture of Bermuda so much that we chose to come back again.
"The team is really excited to play quality soccer against the great teams that Bermuda provides," Coach Korba added.
"We are especially thrilled with this team visit because Goucher has not only chosen Bermuda once, but twice. That's a ringing endorsement," said Pat Phillip-Fairn, chief product and experiences development officer for the Bermuda Tourism Authority.
"We position Bermuda's world class sports facilities and moderate climate as the perfect winter training ground and Goucher's decision confirms, with the help of partners like the BFA, we have a tremendous opportunity to seize in this area."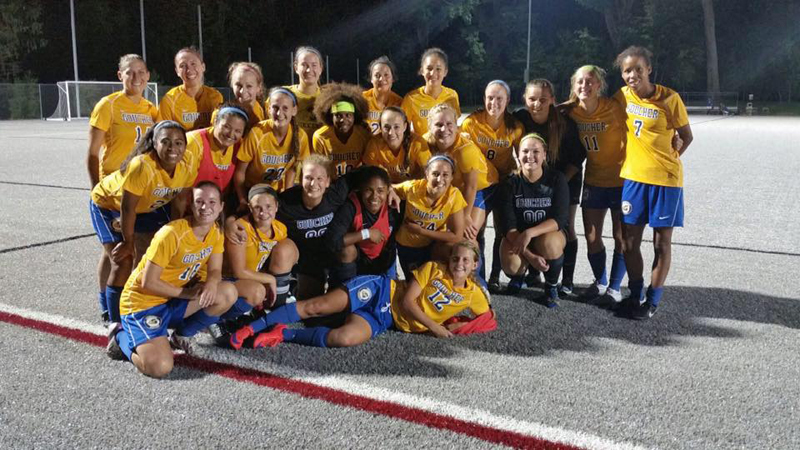 Last month the Danish National Swim Team confirmed its decision to train in Bermuda in late January as it prepares for the 2016 summer Olympic Games in Rio de Janeiro.
The shoulder season is defined as November to March and the BTA has identified the pursuit of sports teams as one way to increase visitation to the island during that time period.
Goucher, a NCAA Division III school, has worked with the BFA to secure its training and playing schedule using the organisation's new facilities on the east side of Frog Lane.
Mr. Lowe said: "This particular tour is timely and mutually beneficial where by Goucher College can enjoy our climate, training facilities, beauty and hospitality and our teams can play competitive matches to hone our skills."

Read More About