A new partnership has been announced between the Bermuda Tourism Authority [BTA] and New York City Football Club.
The agreement will see the BTA become the official tourism partner of the Major League Soccer [MLS] reigning champions.
An article on the NYCFC website read: "Approximately 90 minutes by flight from New York City, NYCFC fans can travel from the city to Bermuda in the same amount of time it takes to watch their Boys in Blue continue their campaign this season as reigning MLS Cup Champions."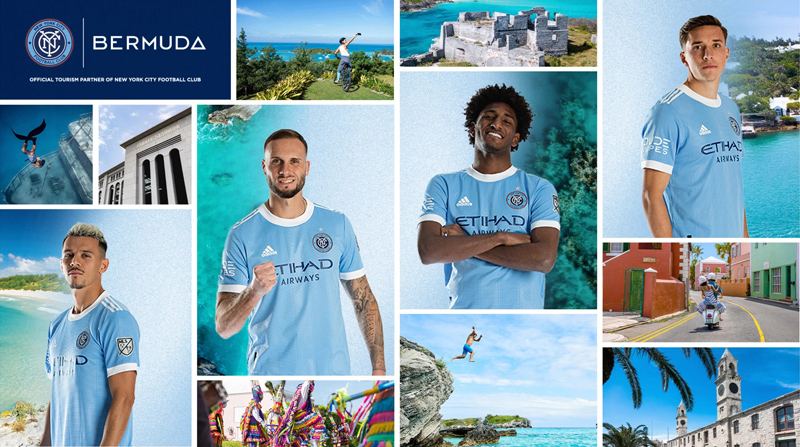 To celebrate the partnership, the two organisations will host a sweepstake later this year where one lucky fan will win a trip to Bermuda.
Andres Gonzalez, the NYCFC vice-president of partnerships, said: "Bermuda Tourism will be a great partner for NYCFC and our fans, with travel taking approximately the same amount of time it takes to watch NYCFC play a game.
"Bermuda is a beautiful destination, and we cannot wait to work together and show off all the island has to offer."
Douglas Trueblood, the BTA chief sales and marketing officer, said: "We look forward to cheering on the reigning Cup champions this season, and welcoming fans to Bermuda this year."
"Bermuda has a calendar full of events this year, including sailing races such as SailGP, Clipper Round the World Race, Newport to Bermuda race, and other sporting events such as the recently announced USA Track and Field Bermuda Games and the World Triathlon Series Championships Bermuda."

Read More About