Horizon Health has appointed Jennifer [Jena] Latham as a Pilates Instructor, with Ms. Latham's role to work one-on-one and duets with clients on the reformer, Cadillac, and Wall Unit machines, while also teaching group Garuda Pilates and barre fusion classes.
Caroline Tee, owner of Horizon Health, said, "Jena's ability to change client's physique because of her precision of teaching each movement through flow and breath in amazing and maximizes each client's results. Her keen customer service oriented outlook to her position with Horizon Health and her friendly nature suits our water view studio."
A spokesperson said, "Pilates has a long list of benefits including improved flexibility for a more mobile body, posture improvement dues to sitting at a desk for prolonged hours, correct breathing patterns which helps with digestion, improves sports performance, power and precision and reduces risks of injury.
"It also reduces and eradicates pain and or stiffness in the whole body including back, shoulders, neck and all the joints. The cherry on top is you gain longer, leaner looking muscles appearing toned and sculpted.
"Prior to joining Horizon Health Jena worked at Core Pilates, Nantucket Island, USA during summer 2015. From 2011-2015 Jena had her own in home studio in Maryland, USA where she taught one on one clients. Jena worked in Lyon, France at Methode Pilates from 2010-2011."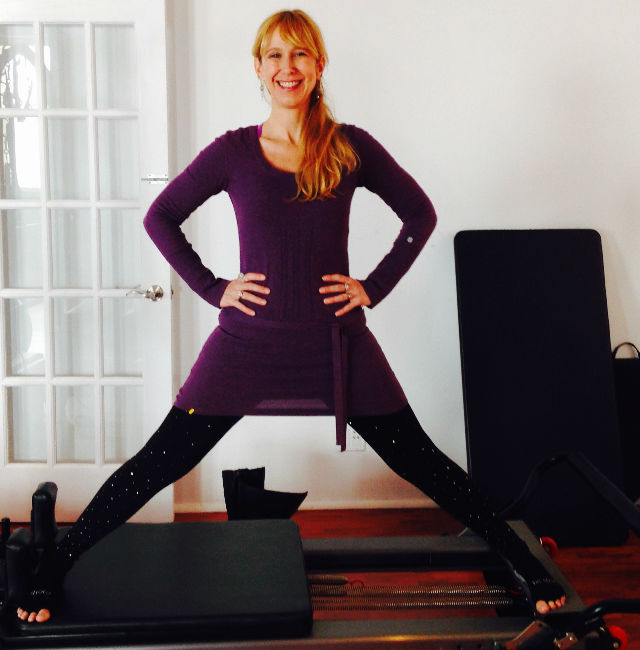 "Jena has worked with all levels, abilities and ages. Jena has experience with clients who do a lot of sports and has full comprehension of how Pilates balances out the muscular skeletal system and teaches how to use the 'inner unit' muscles to stabilize the body."
Ms. Tee said, "We have a new client who came in everyday last week for a reformer class with Jena and after her 4th class she was standing completely upright and had full mobility to her upper body and couldn't believe the improvement. It was so fantastic."
"Jena has also worked with clients with sports injuries and rehabilitated them to 100% strength and mobility.
"Jena also has pre and post natal qualifications. Jena is patient with 'newbies' to Pilates apparatus and works well with elderly clients also. Her kind, caring yet result orientated approach to movement is attracting many clients to the studio to improve their core strength and gain proper mobility.
"Jena has been qualified as a Pilates instructor since 2010 with Body Arts and Science International which entailed training on all Pilates equipment, mat work and anatomy. In 2014 Jena gained further qualifications in Garuda Pilates barre with James D'Silva in England.
"Jena is passionate about living a healthy lifestyle through proper nutrition, movement and lifestyle. She has experienced many different disciplines of movement but has found Pilates to be the most effective method for transforming her body, mind and spirit to a whole new level and invites everyone to work with her to improve their wellness."

Read More About