Boston RFC coach Joe Dolan says he is looking forward to the Ariel Re Bermuda 7s tournament, noting that "playing at the National Sports Center means playing at one of the finest rugby venues in the world."
The Boston Collegians will be in Bermuda from March 18 to March 20 for the tournament, an international championship competition that sees the best in high school and college rugby on the pitch.
A urugby.com story said "The boys from Boston first made the Bermuda connection in 1995, when Dolan reached out to Bermuda Police Officer Grant Tomkins to propose a U19 friendly match. In Bermuda, the Police and Teachers clubs are an important part of a vibrant rugby culture.
"A spring break tradition was born. "This started a long standing relationship with the Police and Teachers Clubs, both of whom have treated us Bostonians with great warmth and hospitality," Dolan says.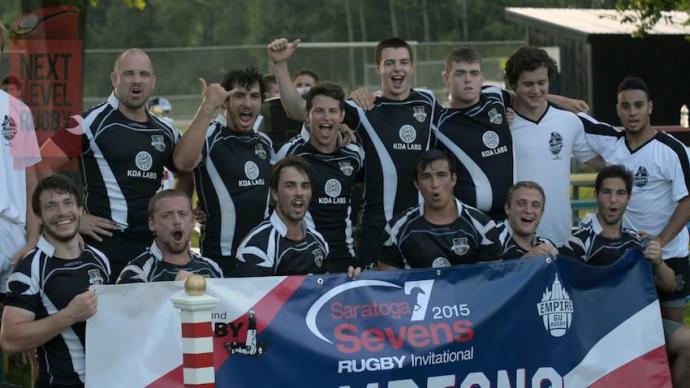 "Chris Naylor and Herbie Addely [of the Teachers RFC] took us under their wings on many a Good Friday BBQ behind the Whitney Institute, flying kites and batting around a cricket ball, filling us with fishcakes and cold drinks and burgers, fattening us up before the next day's matches."
"Playing at the National Sports Center means playing at one of the finest rugby venues in the world," Dolan says. "The fields are soft and green; the facilities are some of the best in the Western hemisphere. There really is nothing quite like spending an afternoon at the cricket and rugby grounds, enjoying some high level rugby, chatting about the young rugby talent."
"I am very excited about this inaugural 7s tourney," he says. "Bermuda used to have a terrific Easter 7s tourney but it faded into the sunset. I envision this tournament taking off at all levels: Men, Women, College, High School, and within a few years will become a destination hot spot for the U.S. and Island 7s circuit."

Read More About