[Updated] Minister of Finance Bob Richards will be hosting a meeting at 5.30pm today [May 18] at the Bermuda National Gallery at City Hall for OBA Members to hear "his presentation of the new terminal at the LF Wade International Airport," and the MOVE group is calling for concerned residents to protest outside the BNG in advance of the meeting, saying "we want to appear vigilant that we oppose the redevelopment in numbers."
"Our intention is to mobilize as many people as possible to protest and share information via flyers," the protest announcement said.
Update 3.28pm: The City of Hamilton said that "at the suggestion of the Bermuda Police Service" and "due to unforeseen circumstances," City Hall will be "closing at 4pm today for access by the general public."
The City also noted they have a "policy that does not allow for events of a political nature to be held at City Hall" and said they "regret the fact that one of its tenants was unaware of this policy." Read the full statement from the City here.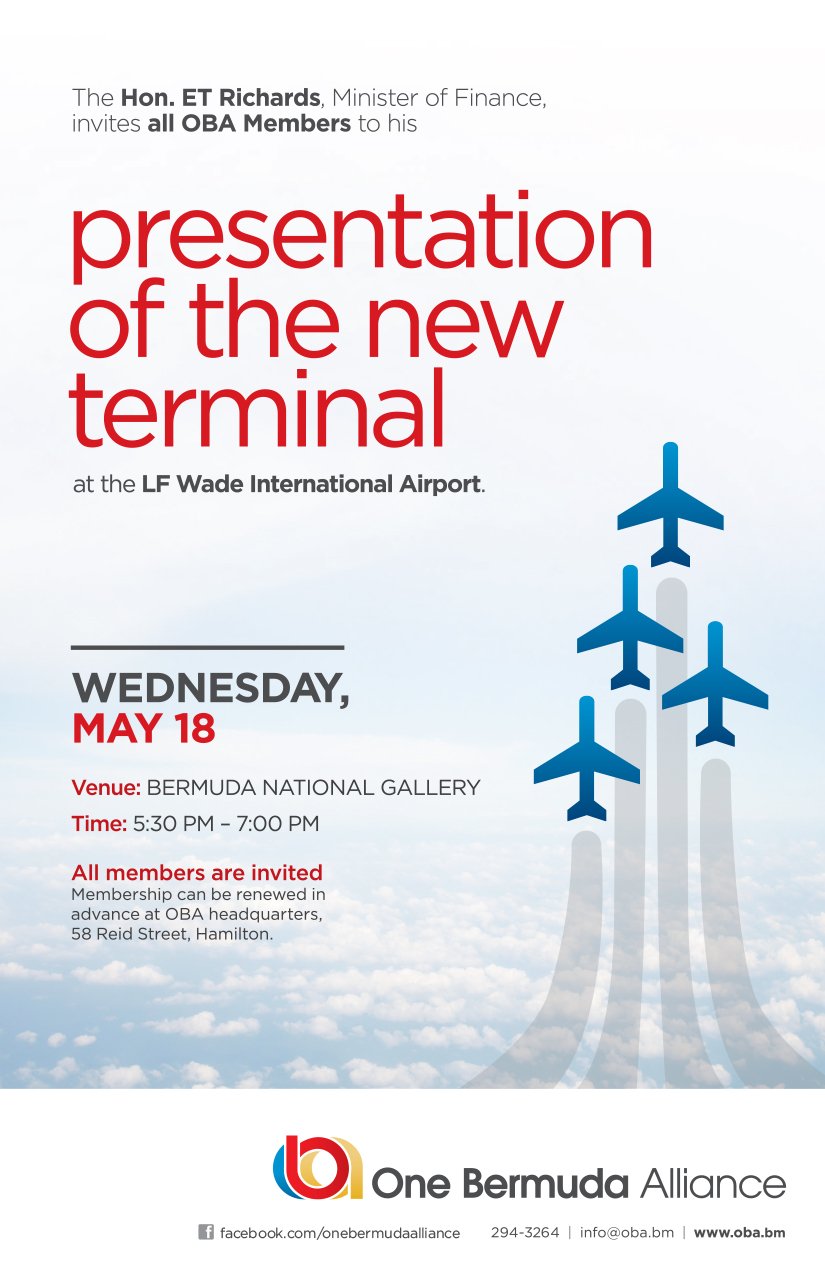 Update 4.15pm: While have moved to a live updating format for efficiency's sake. As of this writing, police can be seen at City Hall.
Your screen will automatically refresh with the latest updates

Read More About