In conjunction with Certainty, the Bermuda Chamber of Commerce will be hosting a Lunch & Learn on June 14, 2016, from 12 noon till 1:30 pm, a session for all those in Real Estate, Property, and Land Zoning on how to become AML compliant by 2017.
This session will cover the fundamental concepts, terms and steps to comply with the anticipated anti-money laundering [AML] requirements. It will set out the international initiatives and circumstances which created the pressure on local authorities to implement a local AML regime.
Kendaree Burgess, Executive Director of the Bermuda Chamber of Commerce says; "Becoming compliant need not be a difficult or tedious process. With the Anti Money Laundering requirement soon to come into law, agents, and other real estate partners have to get up to speed quickly ; learning what is required is the first step. We urge those companies, especially the smaller entities to take advantage of this session. "
Registration fees for this workshop are $20 for members, $40 for non members. Interested persons can register online from the Chamber website or contact 295-4201, or email slee@bcc.bm.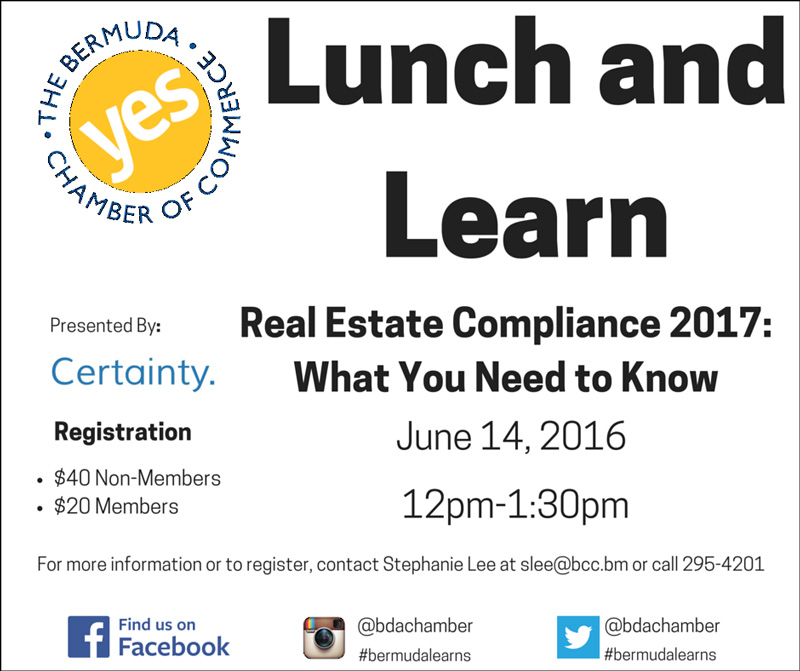 Read More About