Bermuda General Agency [BGA] announced that Dudley Smith of Southampton is the winner of the Rev & Roll Car Promotion, with Mr. Smith now the proud owner of a 2016 Hyundai Veloster.
BGA teamed up with Auto Solutions for the island-wide promotion, which ran from April 25 to June 14. Shoppers who purchased a Tide or Gain detergent, plus a Bounty or Charmin product, plus a Febreze or Dawn product, had the opportunity to enter to win.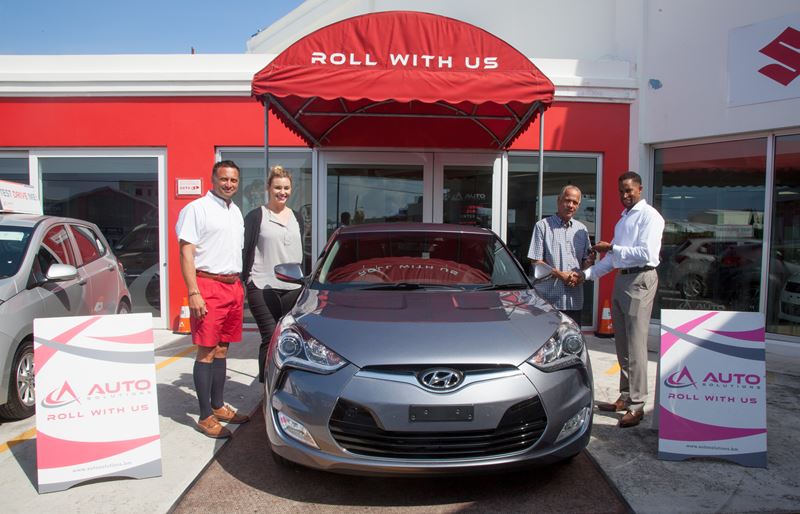 A spokesperson said, "Lindo's Group of Companies, Marketplace, Supermart, Arnold's and Garden Market were participating stores and partners for the Rev and Roll promotion. Most stores had an option for participants to enter into the promotion by keying in an authorization code into a mobile platform created for this promotion.
"BGA has run several promotions over the past year which has introduced new elements to the supermarket environment in Bermuda which has led to better customer experiences and instant savings for customers."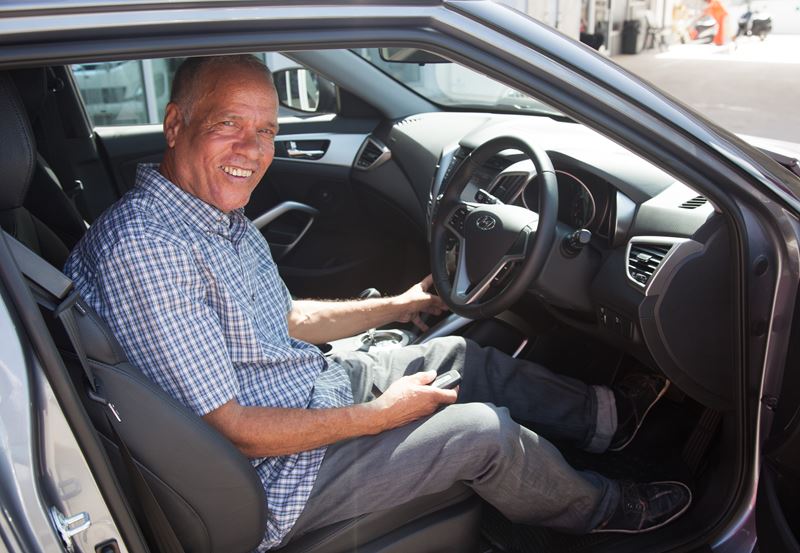 Annilee McBeath, P&G Brand Marketing Manager, said, 'This year BGA decided to experiment with global retail tactics to raise the bar in Bermuda. We utilised techniques such as Buy One Get One Free [BOGOF] offers, in-store coupons, instant saving deals along with enter to win competitions and have seen great results."
"For those observant shoppers like Mr Smith, who spotted the Rev and Roll signage, a simple visit to your local store buying essential products that you already use can result in a major win. Especially if you haven't owned a car in 20 years."
Mr. Smith, "It was simple. You buy it, sign it and put it in the box."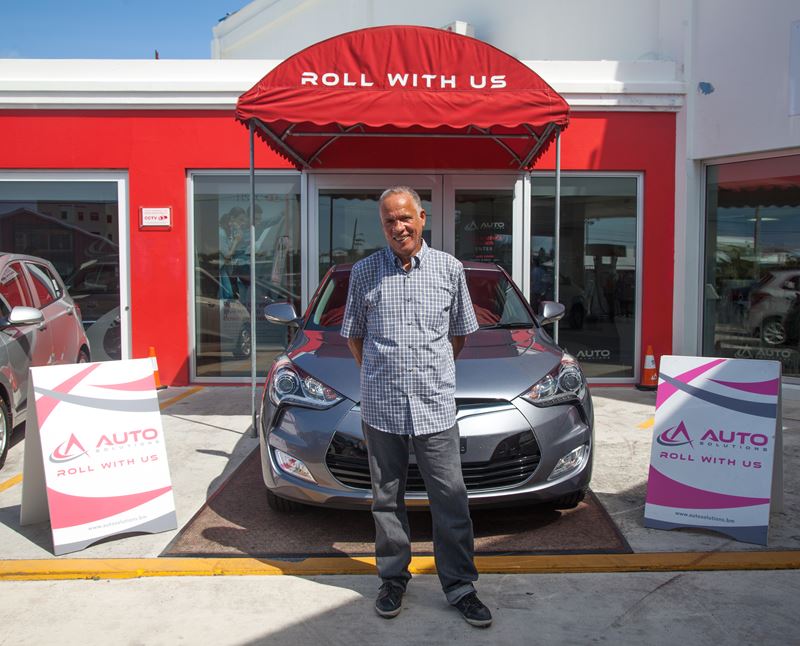 "Mr Smith, who works as a Night Security Officer at the Oracle site, is thrilled with his new car. He turns 65 in three months and was in a reflective spirit when he arrived at Auto Solutions.
Mr. Smith said, "When you're good to people it comes back to you, I've helped a lot of people."
Ms. McBeath said, "When you enter BGA promotions you become part of our community. I am truly happy for the winners and even get goosebumps when I hear the genuine excitement and stories from the winners. Don't sleep on BGA promotions, people do win."
Read More About