ILS [Bermuda] Ltd., organisers of Bermuda Convergence 2016 today [June 29] announced one of the event's two keynote speakers. The non-industry speaker will be Pablos Holman – futurist, inventor and hacker.
Mr. Holman offers a unique view into breaking and building new technologies and works on invention and design projects that assimilate new technologies – making wild ideas a bit more practical and vice versa.
Mr. Holman helped create the world's smallest PC; 3D printers at Makerbot; spaceships with Jeff Bezos; artificial intelligence agent systems; and the Hackerbot – a Wi-Fi seeking robot.
Currently, Mr. Holman is working for Nathan Myhrvold at the Intellectual Ventures Laboratory where a wide variety of futuristic invention projects are underway including a fission reactor powered by nuclear waste; a machine to suppress hurricanes; a system to reverse global warming; and a device that can shoot mosquitoes out of the sky with lasers to help eradicate malaria.
Mr. Holman has informed and entertained audiences at world-renowned technology summits including the United Nations, the World Economic Forum at Davos, The CIA, TEDx and DEFCON on invention, innovation and the future of technology.
His last TED-talk hosted in the Mid-West received over 10 million views – making him one of the top 20 most-watched TED talks since their inception. He has also recently supported the world's largest Crowd-Funding campaign in history.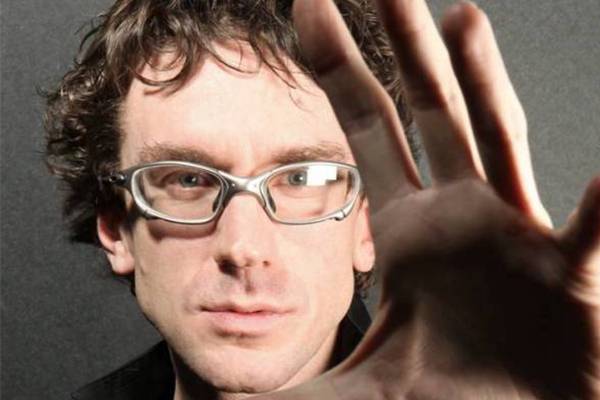 "We are very excited to host Pablos Holman as our non-industry Keynote Speaker during the Convergence 2016 event. His current work is cutting edge and displays what we can expect for future technologies and its potential impact," said Greg Wojciechowski, CEO, Bermuda Stock Exchange, and ILS Bermuda Chairman.
"Mr. Holman will talk to our attendees about futuristic inventions and innovation. I'm sure there will be particular interest from attendees in natural disasters, global warming and cyber risk.
"The ILS Bermuda Thought Leadership and Education Work Stream have done an excellent job in securing a speaker that will not only be thought provoking but will also speak to innovation in areas that are very relevant to our colleagues in the risk transfer market."
More than 300 delegates are expected to attend this year's ILS event; last year delegates came from a total of 13 countries.
Bermuda remains the leading jurisdiction for Insurance linked securities [ILS] and catastrophe bond issuance.
The Bermuda Monetary Authority [BMA] reported, as of Q1 2016, net issuance of bonds increased the total stock of outstanding capacity to $26.5 billion, an increase of 13.0% year over year. 2016 saw the highest Q1 issuance volume since 2009. ILS issued from Bermuda represents about 70% of total outstanding capacity with $18.8 billion issued.
The Bermuda Stock Exchange [BSX] accounted for approximately 72% of the global market capitalization during the same period. The BSX is also home to foreign ILS listings.
Current data from the BSX reported 161 securities listed with an aggregate market cap of $19 billion. Bermuda continues to play a key role in the global market as a leader in catastrophe bonds, insurance-linked securities, collateralized reinsurance and alternative risk transfer.
Richard Lowther, Chief Operating Officer at Hiscox Re Insurance Linked Strategies and Co-Chair of the ILS Bermuda Thought Leadership and Education Work Stream said, "On behalf of the Thought Leadership and Education Work Stream, I am pleased to announce futurist, inventor, and hacker, Pablos Holman, as the 2016 keynote speaker.
"Just as new technologies can have a profound impact on society, ILS capital has demonstrated its ability to transform markets. As the ILS asset class continues to adapt and evolve, we look forward to hearing about Pablos' vision of the future."
Mr. Lowther further stated, "In the coming weeks the Thought Leadership and Education Work Stream will be announcing a second keynote speaker that will provide great insight and expertise from the industry perspective."

Read More About
Category: All, Business, technology