The Bermuda team finished the 3rd round with a 10 over par on the Mayakoba course at the World Amateur Team Championships taking place in Mexico today.
Jarryd Dillas had the low round with a 2 over par 73. After hitting his tee shot into a water hazard on the 200 yard par 3, 1st hole and making a double bogey he came back strong with four birdies on 2, 8,11 & 17.
After the round Dillas said, "The score may have been better, but it was a real grind out there, hard work all the way round. I felt my swing was a bit off today and just tried to keep the ball in play and limit the damage'.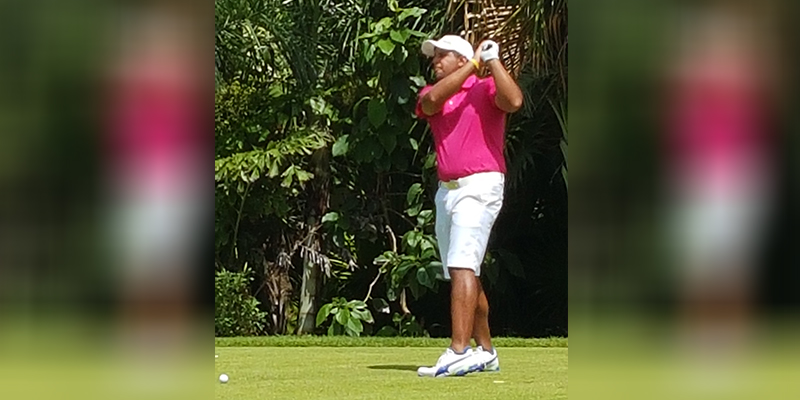 Eric West was unable to repeat the success of yesterday. He commented, "I didn't play badly, but just a few loose shots off the tee caused me to lose some balls coupled with a few three putts and it doesn't take much to run up a number out here'.
Mark Phillips, who has looked solid all week, got off to a less than ideal start with two doubles and a bogey in the first three holes. Phillips said, "I just couldn't get it together today!"
The final round will take place on the Iberostar Playa Paraiso course tomorrow.

Read More About