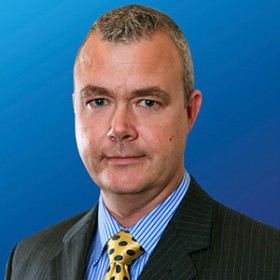 European Family Businesses [EFB] and KPMG Enterprise have launched the fifth edition of the European Family Business Barometer, which seeks to measure the confidence levels of family-owned businesses across Europe.
A spokesperson said, "Family businesses prove once again to be successful and resilient. This important market [Europe has approximately 14 million family owned companies providing over 60 million jobs in the private sector, Source: European Family Businesses] continues to demonstrate a high level of confidence and sustainable growth: 54% of surveyed family businesses report an increase in turnover in the previous year; 83% expect further growth in the coming year.
"However, disparities between companies of different sizes are obvious: among large companies, 74% have increased sales against 57% among mid-sized companies, and 47% among small companies*.
"Although family businesses are optimistic, there are still major challenges inhibiting their growth. The biggest concerns this year related to attracting and retaining talent and political uncertainties, both cited by 37% of respondents.
"The 'war for talent' has been steadily rising for the last 3 years [in 2013 it was not even among the top five], now reaching first place. A warning sign as difficulty to compete for the best talent places pressure on family businesses and may impede their further growth.
"Family businesses remain clear as to what drives their success: people and innovation. The rising importance of these two success factors is reflected in their high rankings in the list of priorities, as well as in sufficient investment allocations.
"Among 73% of respondents including investments in their strategy, 52% plan to invest in new technology and 47% on new hires and training, second and third investment priorities respectively. The biggest spending remains on core business."
Steve Woodward, Head of KPMG Enterprise in Bermuda, said, "The findings of the 5th edition European Family Business Barometer have many correlations to Bermuda based family businesses. Family businesses are planning for the future and place growth high on the agenda.
"Regardless of the chosen strategy – growing sales, tapping into new opportunities, or preparing to transfer the reins of the business – business owners are taking steps to further strengthen their companies."
"Respondents to the barometer indicated that they are formalizing governance structures [88% of respondents have already formal governance mechanisms in place], involving the next generation members in the company's management [49%], and, when necessary, bringing in outside knowledge and expertise [79% of family businesses currently have non-family executives].
"Overall, the Barometer indicates that despite the sluggish economic growth and recent nervousness within the European market, the family business community remains confident and optimistic about their outlook for the future."
Jesus Casado, EFB Secretary General, said, "As we have become accustomed to, family businesses in times of political turmoil and uncertainty are the stabilising factor to our shared economies. Family businesses are doing their bit to create more growth and jobs.
"Our European leaders must do theirs by ensuring that family companies have the right framework conditions to prosper. Collectively, we must ensure that Europe remains competitive and the best place to invest and grow."
Christophe Bernard, Global Head of KPMG's Family Business Practice, said, ""It is very encouraging to see that in spite of the recent upheavals in the European market, family businesses feel confident and optimistic about their future prospects and demonstrate positive performance.
"Family business owners seem to have found their keys to success; they actively rely on the traditional structures and cultural strengths and are taking steps to boost their companies' professionalization. Nevertheless, survey respondents expressed clear concerns about the intensifying 'war for talent', as their inability to compete for the best talent may hinder their further growth."
"*Large companies are defined as those with turnover of over €50m, mid-sized companies –with turnover €10m-€50m, small companies – with turnover of less than €10m [EU definition]."
Read More About