Bermuda's Robin Horsfield finished 5th today at the Caribbean Mountain Bike Championships in St. Maarten.
Competing in the Junior category [17-18 years old], Horsfield was the first Bermudian to compete in this regional championships which held their inaugural edition last year in Puerto Rico.
In a race that saw the junior males catch and pass significant portions of the elite men's field, Horsfield found himself in 7th position coming out of the starting loop and in to the first major climb.
It was on this climb, with some already-caught elite men proved to be obstacles for the fastest oncoming junior riders, that a pair of riders from Puerto Rico and Guadeloupe opened what proved to be an insurmountable lead on the rest of the field.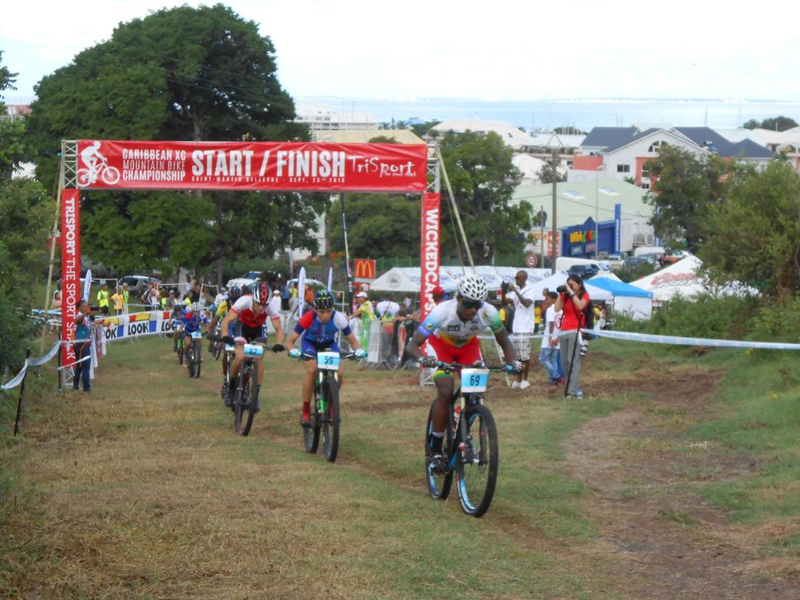 As the race wore on multiple riders succumbed to technicality of the course, large climbs, heat and humidity. Horsfield found himself alone on the course as its nature led to large gaps between riders – gaps that would not normally feature in cross-country mountain bike events.
Robin noted his appreciation of the opportunity from the Bermuda Bicycle Association to represent his country in overseas competition.
"I'm looking forward to bringing some of the lessons learned here in St Maarten back to Bermuda and to my regular competition schedule," he said.
BBA President Peter Dunne congratulated Horsfield on this historic opportunity to represent his country and the BBA.
"As our first competitor in this competition Robin has shown that he has the skills to compete at this level and should prove to be a strong national representative for Bermuda," he said.
"Even though the opportunity to compete here only came late in his season we are impressed with his fifth place result and know that he acquitted himself as a true competitor."
Horsfield is a student at Saltus Grammar School and was accompanied to St. Maarten by his coach Mr. Mark Brown.

Read More About