The Department of Environment and Natural Resources is appealing to both commercial and recreational anglers to contact the Marine Resources Section at 293-5600 or fisheries@gov.bm if they catch a tagged red hind or black grouper.
"Marine Resources officers are tagging red hind and black grouper to better understand their movements around the Bermuda Platform, particularly at spawning aggregation sites. The information gathered will help Government to make informed decisions about the management of the two species," a spokesperson said.
"Fishers are asked to make a note of the catch location and to keep the fish on ice until it has been examined by a Marine Resources officer. The fisher can keep the fish after it is examined.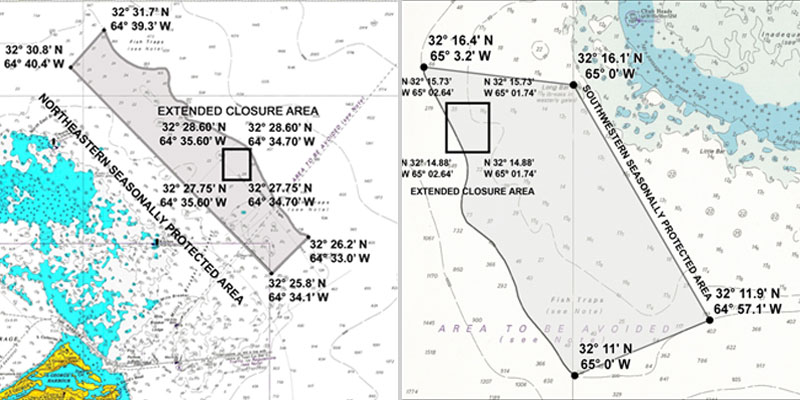 "All tags taken from examined fish will be entered into a draw. A $500 Masters Ltd. gift certificate will be awarded on each of the following draw dates: 1 June 2017, 1 December 2017, 1 June 2018 and 1 December 2018.
"Fish have been tagged just under the dorsal fin on both sides with thin, plastic "spaghetti" tags in a variety of colours.
"Black acoustic tags that transmit a signal detectable by underwater receivers have also been implanted in the abdomens of a number of the externally tagged fish. Fishers are therefore asked to be on the lookout for those tags also.
"Data obtained from acoustic receivers has revealed that black grouper has a longer aggregation period than the red hind, with fish present at the sites until November.
"Fishers are therefore reminded that although most of the seasonally protected areas are now open to fishing, sections around the black grouper aggregations are closed for an extended period through 29 November."

Read More About
Category: All, Environment, News