The Black Collective, a local group "created to support Bermuda's unique culture and heritage," will host a free workshop titled "Sharing Lessons Learned" on February 23.
The event will get underway at 6.30pm on the second floor of the Victoria Limited building at 135 Front Street, on the corner of Front and King Street; entrance to the second floor is on the King Street side through the glass double doors.
A spokesperson said, "The workshop was inspired by the Bermuda's changing economy and its impact on African Bermudians in particular. The Collective see this as an opportunity to share how the panelists decided to change their world for the better when faced with challenges in their work world.
"The workshop will feature 3 dynamic local entrepreneurs: Sylvia Burgess of Sybur Logistix, Lynwood 'Brotha Richie' Richardson of Soul Food Promotions and Zina Edwards Malcolm of The Brand Lion.
"The event will be moderated by Cordell Riley of Profiles of Bermuda/Bermuda College, who will set the stage by sharing information on Bermuda's present environment.
"Each of the panelists has a story to share of their journey to change their own financial world and in the process have helped to affect the world around them. Each of them have had challenges, and continue to have challenges, which they face in their own unique way.
"We invite persons to come out and hear how these persons faced, and continue to face their financial challenges; to share their own stories if they wish; and ultimately to learn possible strategies they can use to 'change the world' in which they live. So it will be an interactive experience for those who attend."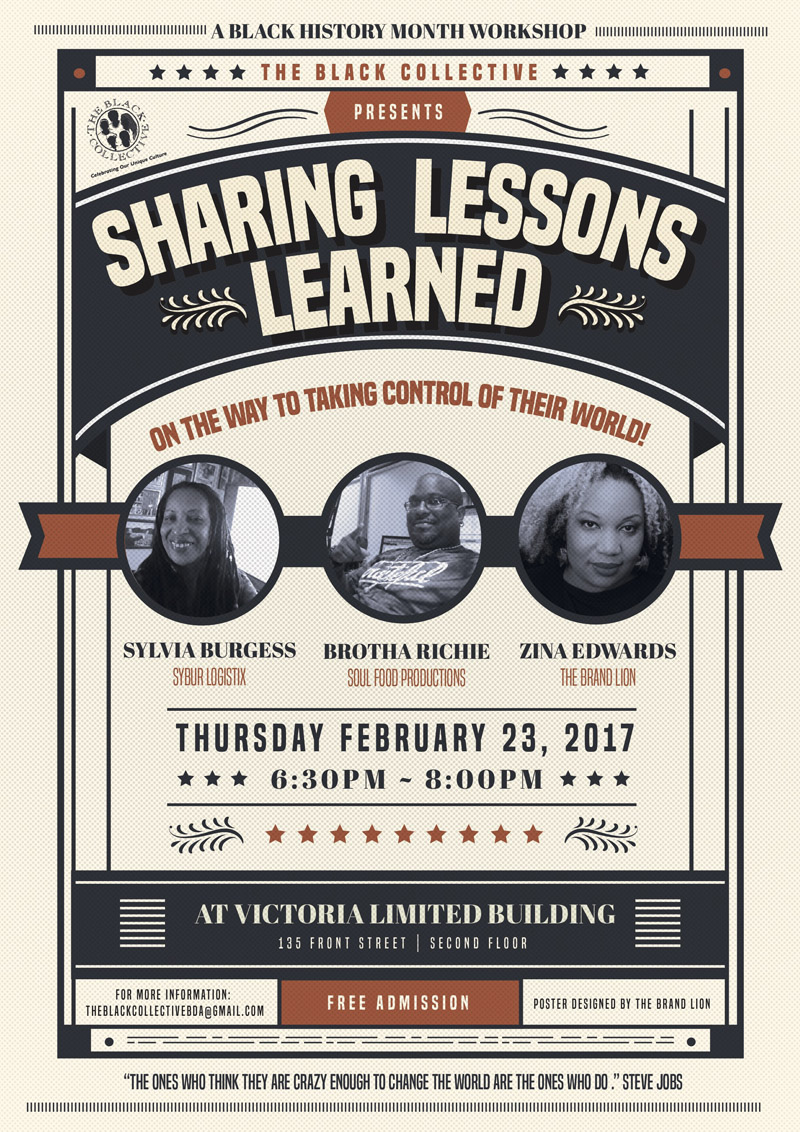 Read More About
Category: All