The United Kingdom has extended to Bermuda its ratification of the Convention on the Elimination of all forms of Discrimination against Women [CEDAW], with the extension taking effect from today.
The statutory instrument was deposited by the UK Government at a ceremony at the United Nations in New York earlier today. Permanent Secretary for the Ministry of Social Development and Sports, Wayne Carey and Jane Brett, Policy Analyst/Project Coordinator represented Bermuda at the ceremony; Hilary Spencer, Director of the UK Government Equalities Office; Charles Ramsden, Head of EU and International Policy at the UK Government Equalities Office; and Santiago Villalpando, Chief, Treaty Section, Office of Legal Affairs, United Nations were also in attendance.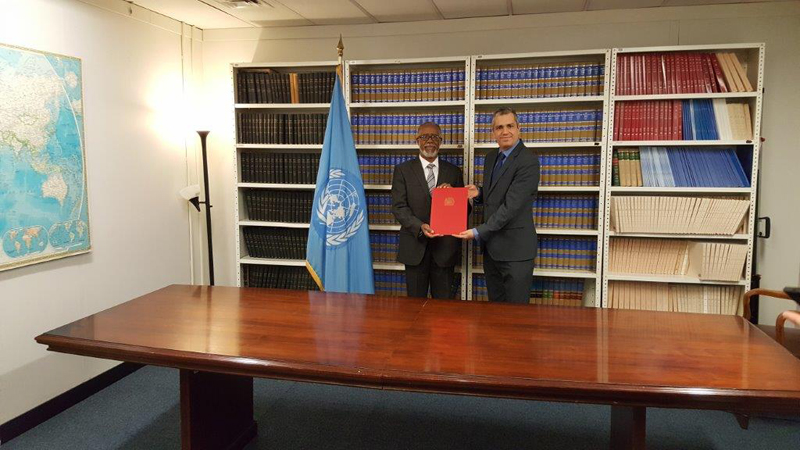 CEDAW is an international human rights treaty on equality between women and men and defines discrimination against women. It forms a bill of rights for women worldwide, and sets out a comprehensive framework for tackling gender equality.
Under CEDAW, states are obligated to take action to protect women's rights, including, but not limited to:
appropriate measures to eliminate stereotyping, prejudices and discriminatory cultural practices;
measures to stop all forms of trafficking and the exploitation of prostitution of women;
ensuring that women have equal rights with men to vote, hold public office and participate in civil society;
ensuring that women have the same legal right to enter contracts, own property and choose their place of residence;
ensuring that women have equal rights with men in relation to marriage and as parents; and
ensuring that women have equal rights with men in education.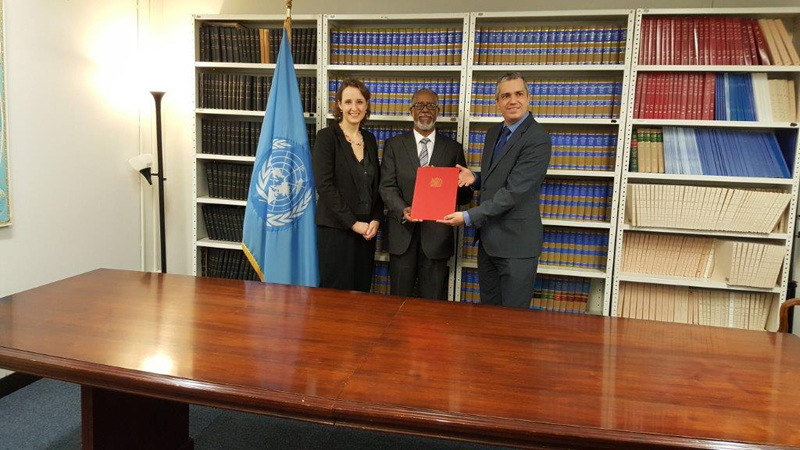 The extension of CEDAW to Bermuda takes effect from today, when Bermuda will be legally obligated to work towards implementing CEDAW's provisions and committed to monitoring and reporting on measures taken to comply with the treaty obligations.
Minister of Social Development and Sports Nandi Outerbridge said, "Extension of CEDAW represents another major step towards the advancement of women's equality and human rights in Bermuda. It has been a long journey, and we intend to focus on initiatives to strengthen the gains that have already been made."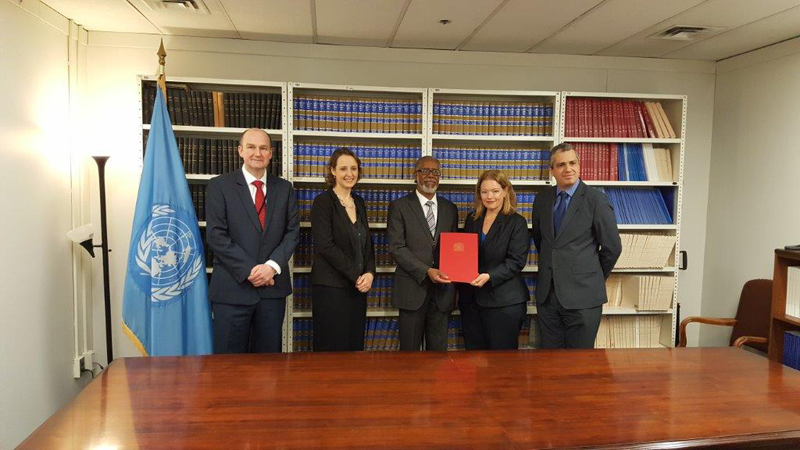 "To date three women have been designated as a National Hero in Bermuda: Mary Prince – a Bermudian slave who fought for her freedom; Gladys Morrell – who was one of the leaders of the women's suffragette movement in Bermuda; and Dame Lois Browne Evans – who was the first female Attorney-General in Bermuda.
"These women were trailblazers for women's rights, and it is their spirit that now pushes us to do more for gender equality in Bermuda through CEDAW. I am confident that a new chapter is about to be written in the story of human rights for women in Bermuda."
Read More About
Category: All