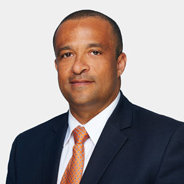 Wayne Scott began work with the Bermuda Casino Gaming Commission on April 3, 2017, the BCGS confirmed, with Mr Scott serving as the Chief Technology Officer.
Executive Director Richard Schuetz explained that the advertisement for the Chief Technology Officer position ran starting on October 1, 2016, with a closing date of November 10, and was also placed on Bermuda Job Board, run by the Department of Workforce Development.
"There were 25 applications received, including 16 from Bermudians, three from spouses of Bermudians and five were from Non-Bermudians. One was received from a company," he said.
"In keeping with our commitment to create jobs for Bermudians, we choose not to interview any of the Non-Bermudian candidates.
"Of the applicants who applied, nine people were invited for interviews with one candidate withdrawing before we met with him or her. We then interviewed the remaining eight and brought three of those candidates back for a second interview.
"The review panel for all interviews was composed of Commissioner Judith Hall Bean, myself [Executive Director Richard Schuetz], the Commission's Chief Financial Officer Julie Grant and a technological advisor from one of the Big Four accounting firms on the Island. All four of us reviewers ranked Mr. Scott as #1 in both rounds of interviews.
"It must be said, we have gone out of our way to hire a Bermudian and believe we have found the best candidate in Mr. Scott.
"The CTO position will be responsible for maintaining all electronic processes within the Commission, to ensure compliance with the casino operations which includes slots, systems and interface with testing and compliance companies."
Mr Scott previously served in Cabinet, stepping down earlier this year and remaining a backbencher in the House of Assembly.  He has a Bachelor of science degree in computer science from Atlantic Union College in Massachusetts, and a Master's degree in finance and management.

Read More About