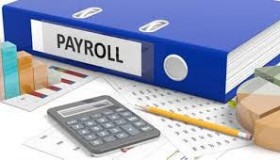 The Certus Group and CloudSuitePro said they are offering an online solution that "provides complete Bermuda payroll including the recent proposed payroll tax changes."
"The system easily handles all deductions at the various tiers for hourly, weekly, monthly, salaried and cross departmental employees along with any other variations that may arise," the company said.
"The system also automates the production of the quarterly payroll tax report and has an exception report that highlights any changes from the previous payroll run, so companies can hone in on any discrepancies.
"The key here is that companies may have a complete payroll solution without the need to purchase any hardware or software. The solution will integrate with any accounting system. The company offers the system on a monthly payment basis with an initial charge to set up the payroll according to your companies specific needs."
"If your planning to handle the new changes in Quickbooks or spreadsheets it will be time consuming, cumbersome and error prone. We have automated the whole process and made it painless. We have already put this in place at many of our Bermuda clients and will just turn it on when the government says go. Just contact us and we can show you a quick demo" said Rick Siddiqi, Managing Principal.
Mr  Siddiqi can be reached at rsiddiqi@certusgrp.com or 296 1473. You can see details about their HR/Payroll solutions here.

Read More About
Category: All, Business, technology