In less than a month's time, City Hall will host the 20th edition of the Bermuda International Film Festival [BIFF] from 1st to 7th May.
Films will be viewed in the Earl Cameron Theatre, and there will be a film makers' lounge during the day at The Bermuda Society of Arts, and each evening a VIP Lounge in The Bermuda National Gallery.
New features for BIFF this year include a "Short Film Happy Hour" at 5.00 – 6.30pm for viewing leading films from the Oscar Qualifying series, CaribFest and BerMovies Day.
Nicky Gurret, the event Manager and Local Artistic Director said, "BIFF is working diligently and fervently to ensure that the 20th will be the best and most memorable Bermuda International Film Festival".
Ms Gurret [pictured below] says, "this year's 20th anniversary contains much depth and substance".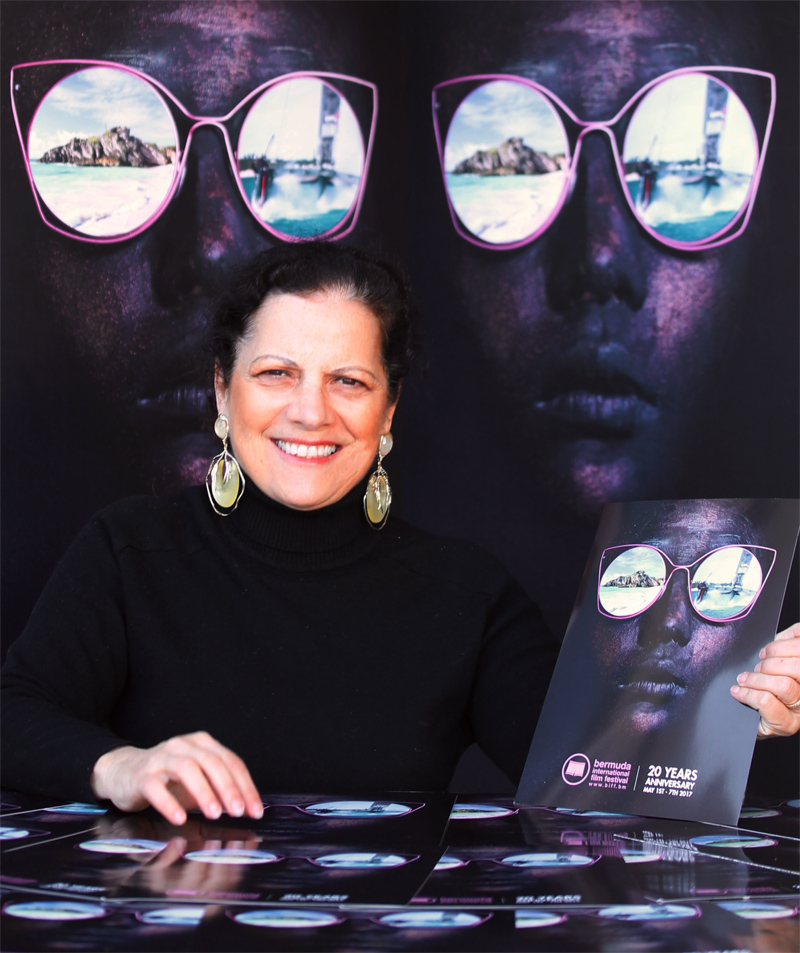 On 1st May, BIFF will open at 5pm with a retrospective short film of the cumulative past 20 years. The first day will feature two independent films, and the first of a 5 day series of "Happy Hour Short Films".
636 international short films have been submitted, which have been whittled down to 26 "short-live action" films which will be juried.
The 26 shorts will be presented in groups termed "Happy Hour Shorts" along with independent long films from Monday, May 1st to Friday, May 5th May. On Saturday, May 6th the Award party for the Short Films will be held.
A Carib FilmFest will be featured on Saturday May 6th, and on Sunday, May 7th, and will feature 'BerMovies' Day with a selection of Bermuda movies.
The Bermuda International Film Festivals Trust is a non-profit charity established in 1997. BIFF also sponsors other programmes to involve the entire Bermuda community such as The BIFF Academy, which includes the "Books to Film" and "Reel to Real".
BIFF is one of the international film festivals in which a winner is automatically eligible for consideration for the Short Film Oscar – Live Action Category by the Academy of Motion Picture Arts and Sciences. Two of past winners of BIFF Bermuda Shorts have won the Short Film Oscar."
Please see the Bermuda International Film Festival Facebook page for updates and www.biff.bm. Tickets will be available for purchase next week through ptix.bm

Read More About
Category: All, Entertainment, Films/Movies