The America's Cup has always been a design and engineering competition as well as a sailing competition. The boats are built to a design rule, which specifies the tolerances and trade-offs.
Designers and engineers express their talent to make the most advantageous trade-offs to develop the fastest boat. As a result, the America's Cup has always pushed the boundaries of yacht design and engineering.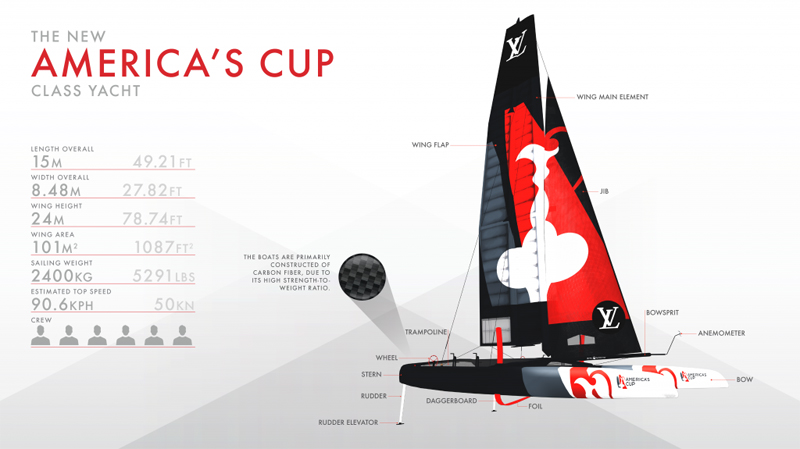 The 35th America's Cup will be raced in 15 meter [approximately 50 foot] foiling, wing sailed catamarans called the America's Cup Class. These are some of the most high-performance sailing boats in the world, traveling at 3x the wind speed and literally flying above the water.
It took the huge teams of boat designers, engineers and builders tens of thousands of hours to design and build these racing machines.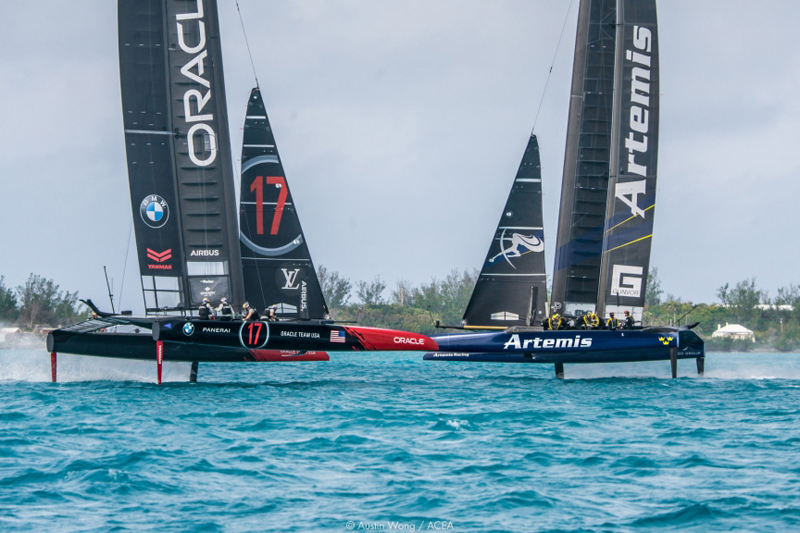 Each team has designed their own America's Cup Class boat, however there are certain 'one-design' elements which are required to be the same across all boats. The other areas where they are allowed to innovate will be the key differentiator between teams.
To give an idea of the technology advances in the America's Cup in recent years, between 1851 and 2007 the top speed of the boats increased from about 12 to 18 knots. Since 2007, the speed has increased from 18 knots to just under 50 knots, so far.
In the Louis Vuitton America's Cup World Series, the teams raced AC45Fs, slightly smaller, less complex, one-design foiling catamarans that were adapted from the non-foiling AC45s raced in the 34th America's Cup World Series.
While waiting to launch their America's Cup Class boats, the teams also launched anywhere from 1 to 3 different test boats [also called AC45S for sport or AC45T for turbo] to allow them to train in boats more similar to the ones they would be racing and better prepare for the task ahead.

Read More About