Bermuda's Zeiko Lewis was named as the Men's Eagles of the Year at the Golden Eagle Awards hosted by Boston College Athletics, with the award "considered the highest honour bestowed upon a Boston College student-athlete."
The school said, "Two of Boston College's very best student-athletes have been named the school's Eagles of the Year, recognizing their achievement on and off their fields of play.
"Soccer stars Zeiko Lewis [men's soccer] and McKenzie Meehan [women's soccer] were presented as the 2017 Eagles of the Year at Friday night's Golden Eagle Awards at Conte Forum.
"Presented by the Boston College Varsity Club, the Nathaniel J. Hasenfus '22 Eagle of the Year Award is considered the highest honour bestowed upon a Boston College student-athlete. It is awarded annually to the male and female student-athletes who are outstanding citizens, leaders, scholars and athletes.
"Each recipient received a bronze eagle on an inscribed mahogany base. The award is named in honor of Dr. Nathaniel J. Hasenfus '22, the late beloved historian of Boston College Athletics and former president of the Varsity Club.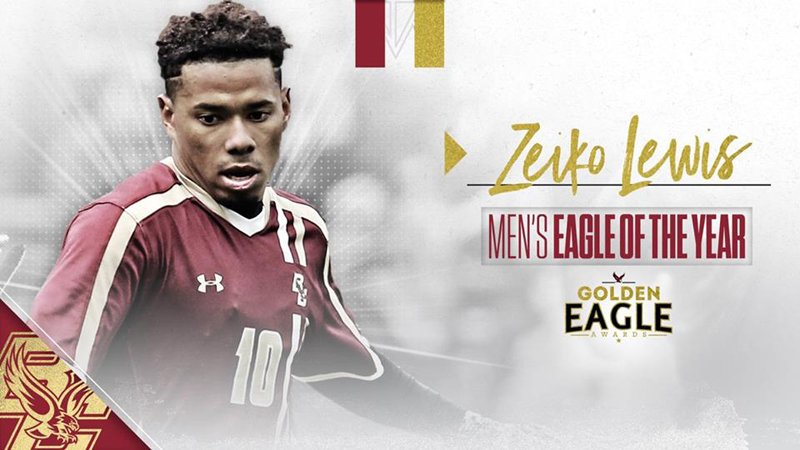 "Zeiko Lewis graduated from Boston College as one of the most dynamic playmakers in men's soccer history. His speed, agility and footwork wowed fans and left defenders scratching their heads. He leaves BC as the program's all-time leader in assists with 27, breaking the previous record that stood for 37 years.
"Lewis earned All-ACC accolades in each of his four seasons at The Heights. He was a three-time All-ACC Second Team member and then, as a senior, was voted to the conference's first team. He stormed onto the national landscape as a freshman in 2013, earning ACC Freshman of the Year honors after recording 11 assists which ranked fourth in the country that season.
"The Bermuda National Team member was able to create for himself, as well. He ranks 10th all-time at Boston College in career goals [18] and is sixth in points [63]. As a senior, he led the Eagles in goals [7], assists [5] and points [19].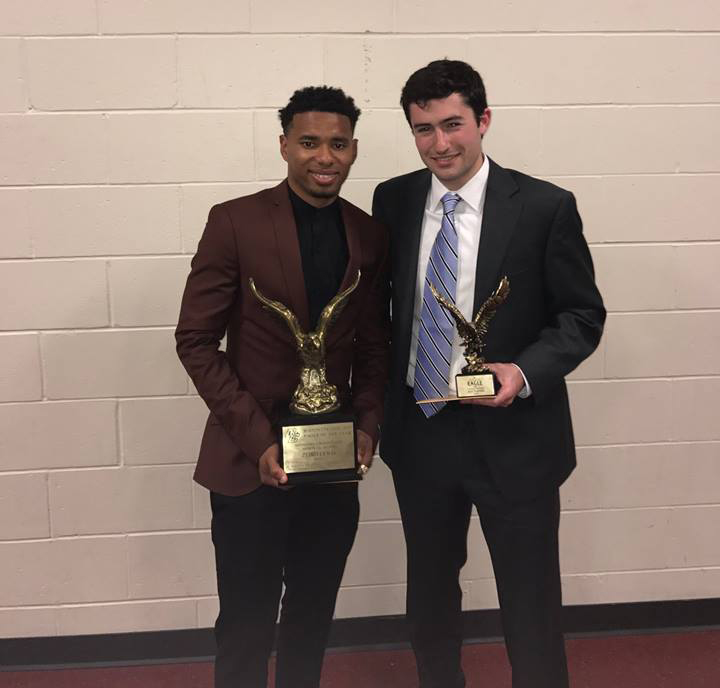 "His spectacular athleticism was on full display in the postseason in 2016 as he scored all four BC goals in four matches. Lewis scored three times in the ACC Championship and led the team to the semifinals before scoring the lone goal in the Eagles' NCAA Tournament first-round victory.
"Lewis became the fourth Eagle to be selected in the first round of the Major League Soccer draft when he was taken 17th overall by the New York Red Bulls in 2017."

Read More About