The Bermuda Lawn Tennis Association has announced the 2017 12 & under team set to represent the island at the ITF/COTECC 12 & Under World Team Championships.
The event will take place at the National Tennis Centre, in Santo Domingo, Dominican Republic from July 10 to July 15.
The Bermuda Team consists of three boys and three girls, including Mackai Whitter, Antonio Warner, Mathew Way, Asia-Leigh Hollis, Airez Gilbert-Simons, Jae Gibbons, and Coach Steve Bean.
National Tennis Director Ricky Mallory said, "We have a very strong group of 12 & under players on the island at the moment, which is a true testament to the BLTA Developmental Programme and the local Pro's affiliated with the BLTA Pro-Registry."
Mackai Whitter, Mathew Way, Antonio Warner, Asia-Leigh Hollis, Airez Gilbert-Simons, and Jae Gibbons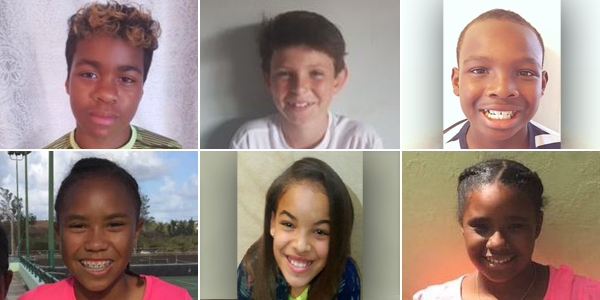 "I'm expecting big things from this group of juniors as I feel they have the potential to place in the top two and qualify for the next round."
This regional event in Dominican Republic will have representation from eight countries, including Bahamas, Bermuda, Cayman Islands, Cuba, Haiti, Jamaica, Puerto Rico and host Dominican Republic.
A spokesperson said, "The sending of this team by The Bermuda Lawn Tennis Association was made possible thanks to a generous donation from principal sponsor IML [Independent Management Ltd.] and various supporting donations.
"For any additional donations, please contact info@blta.bm [registered charity #844]."

Read More About