B//Moto motorcycling academy has settled into their new home at Connectech.
B//Moto teaches participants the best practices for road safety and supports the concept of graduated licensing for motorcycle riders. Their goal is to empower people to ride competently and confidently.
They offer a wide range of riding packages for a range of skill levels and ages, and the training programme incorporates technology through radio connected helmets and they use GoPro cameras to capture students' progress giving the students a unique prospective on how they ride.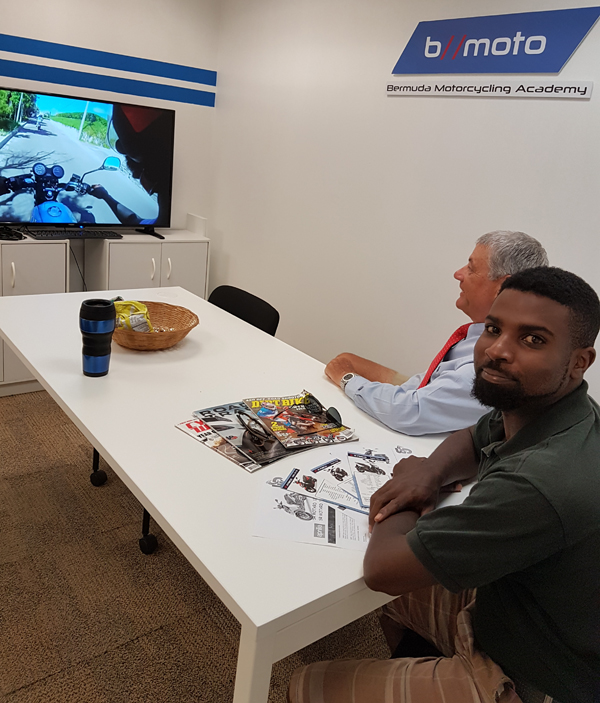 Antoine Richards, Co-Founder and Chief Instructor said: "Connectech is the perfect home for B//Moto.
"The location and facilities are outstanding, and affording our own space with the same luxuries would have been impossible. The office is buzzing with innovation and entrepreneurship, making it a must-visit for any budding entrepreneur."
Connectech founder Coral Wells said: "We're delighted that B//Moto has joined the Connectech community. Besides our co-working spaces, we also offer technology classes for children and adults alike.
"Their use of technology in their road lessons and programmes for youth is a perfect fit for our community."
On Wednesday, September 13th, Connectech will be hosting its first Connect Wednesday event, an entrepreneur meet-up that will be held every second Wednesday of the month.
It is an informal social affair for entrepreneurs, aspiring entrepreneurs, dreamers and innovators to share, collaborate and inspire. B//Moto will be kicking off the event sharing their experience as a new start up.
Read More About