On September 10th, eight Bermuda residents will embark on a three week long trek through the Himalayas in Nepal to raise money for the work of Adara Development.
A spokesperson said, "Adara Development is an international development organization working to change the lives of women and children living in poverty in Uganda and Nepal.
"The eight trekkers come from a variety of backgrounds, ages and experience levels, brought together to raise funds for Adara's life saving programmes in Nepal. These programmes holistically address access to quality health and education services in Humla, Kathmandu and Ghyangfedi."
Pamela Barit Nolan, Maureen Moore, Mike Sowa, Karen Gonsalves, Andrew O'Brien, Paul Konyecsni,Kristina Juul, and Derek Stapley: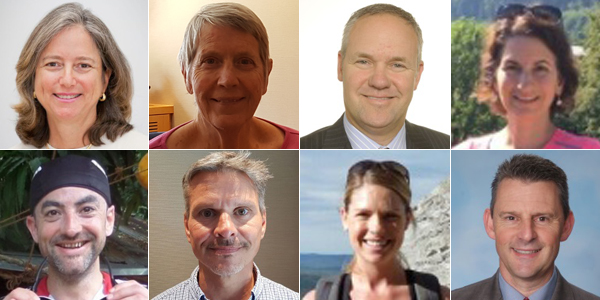 The group is led by Pamela Barit Nolan, Adara's Bermudian Partnerships Manager. She will be joined by Maureen Moore, Karen Gonsalves, Kristina Juul, Andrew O'Brien, Michael Sowa, Paul Konyecsni and Derek Stapley.
O'Brien has been a supporter of Adara's work since 2012, when he visited Kiwoko Hospital in Uganda.
"I first visited the project site at Kiwoko Hospital in 2012 and also went back again in both 2013 and 2016," said O'Brien. "But it was that first visit in 2012 that literally changed my life, inspiring me to commit to something greater than my own comfort and career achievement."
"This year I'm looking forward to learning about and experiencing some of Adara's other projects sites in Nepal and challenging myself with another fundraising goal by trekking across the Himalayas."
For others, this trek will be their first glimpse into Adara's work on the ground. Gonsalves has never visited one of Adara's project sites, but is excited to have the opportunity to support this important work.
Gonsalves said, "I am so inspired by the work done by Adara that I am willing to climb mountains and raise funds!"
The organisation added, "Adara has a 19 year track record of service delivery and focuses on maternal, newborn, child health and remote community development. Due to Adara's unique business model, 100% of all donations go directly to projects on the ground. People wishing to donate can do so here."
Read More About