Premier and Minister of Finance David Burt continued a busy week of talks as he met with UK Foreign Secretary Boris Johnson in London.
"The Premier completed meetings with European Union and OECD representatives in Brussels and Paris and spent today actively engaged with UK Ministers and other officials discussing various matters of importance to Bermuda," the Government said.
"The courtesy call on the Foreign Secretary was an opportunity to brief him on Government's objective to attract foreign investment and uphold Bermuda's international reputation.
"The Premier received full support that the UK Government would encourage Bermuda to maintain and grow its financial services industry and support other sectors in economic diversification.
The Premier with Foreign Secretary Boris Johnson: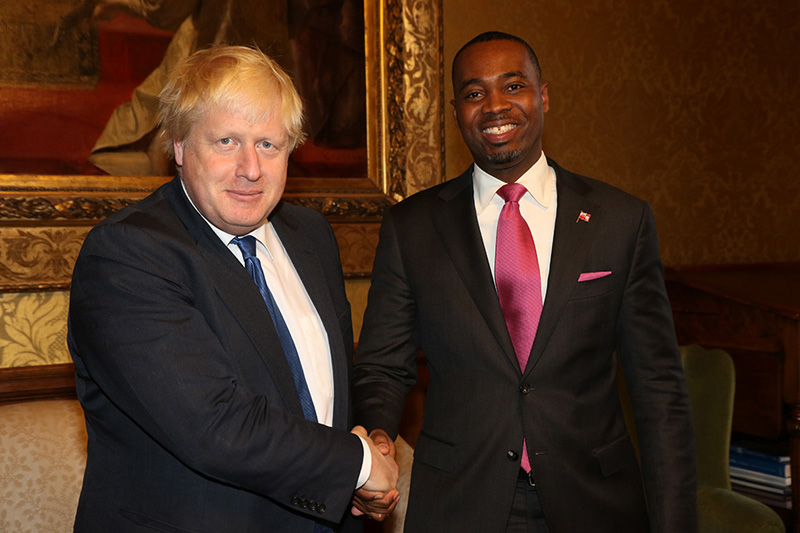 "The Premier also met with Minister of State for the Commonwealth and the UN at the Foreign and Commonwealth Office, Lord Ahmad of Wimbledon who has responsibilities for Overseas Territories.
"A wide range of issues were discussed, including an agenda for the upcoming Joint Ministerial Council in November; Disaster Relief with respect to hurricane-affected UK territories for their long term sustainability; and, UK commitments of aid to those affected.
"The Premier also gave notice of his government's initiatives to address the social and economic challenges in Bermuda such as education and health.
"At the HM Treasury he sat down with the Rt Hon Mel Stride MP, Financial Secretary responsible for Corporate Taxation.
Premier Burt with with Lord Ahmad of Wimbledon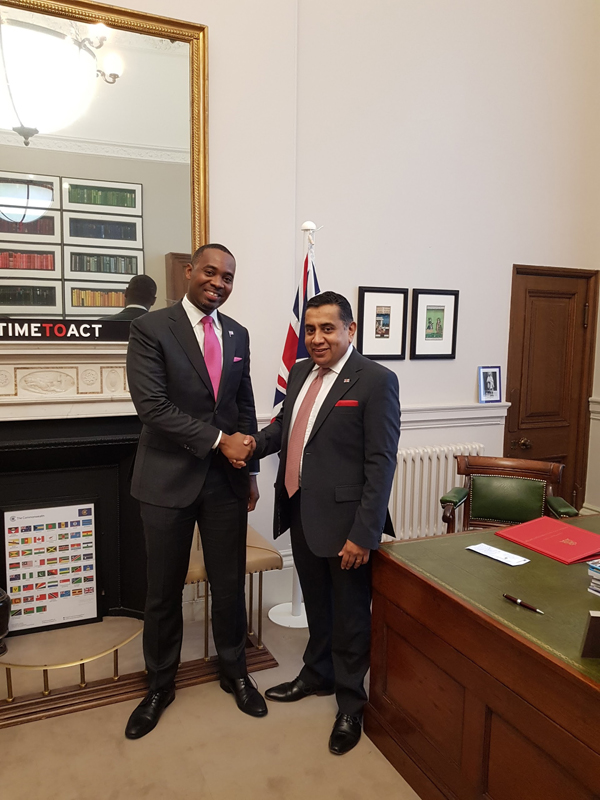 "The Premier confirmed Bermuda's leading position in financial services in areas of upholding levels of international transparency and cooperation. The Premier invited the UK to keep Bermuda abreast of activities in the EU where it relates to BREXIT and our financial services industry.
"And while at the Home Office he met with the Director General for UK Visas & Immigration and HM Passport Office, Mark Thomson. The Premier expressed great concern about Bermuda's passport issue with the US.
"The Bermuda Government will continue to engage with the UK Government on this issue as a matter of priority until the situation is resolved by the UK Government.
"The Premier's trip concludes tomorrow with a number of interviews with financial journalists to discuss Bermuda's financial sector."
Read More About