Today's JetBlue flight from Boston was extra special, with Bermudian pilot Finnie Holder flying the plane into the island, marking his first commercial flight into Bermuda during his many years as a pilot, and saying "it feels good to be home."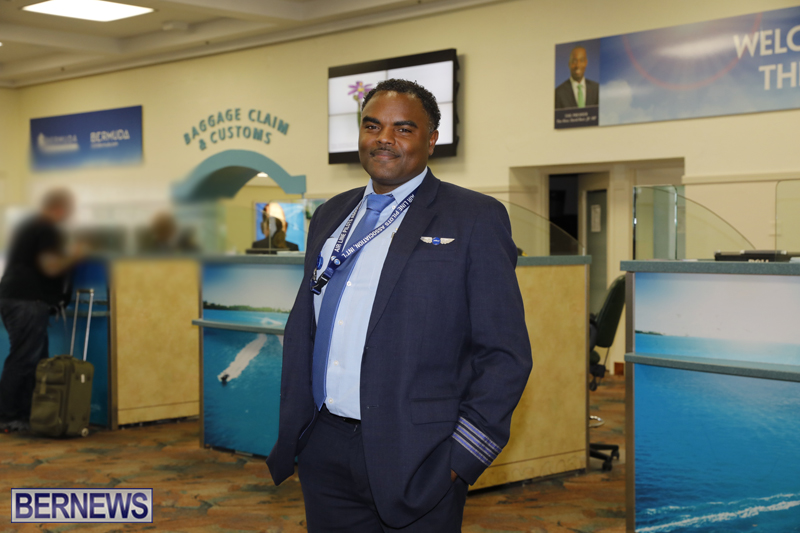 We asked Mr. Holder about his background, and he explained that after he finished training, his first job was flying cargo flights out of Milwaukee for a company called Air Cargo Carriers, which he did for four years.
"From that point I transitioned over to Continental Express, which is now United Express, out of Newark, New Jersey, and Houston Texas," Mr Holder told Bernews.
"I spent ten years there as a First Officer and a Captain, and then recently as of November 2015, I transferred to JetBlue, this brings me here to Bermuda today, my first trip, and actually flying the airplane into the island, so it feels good to be home."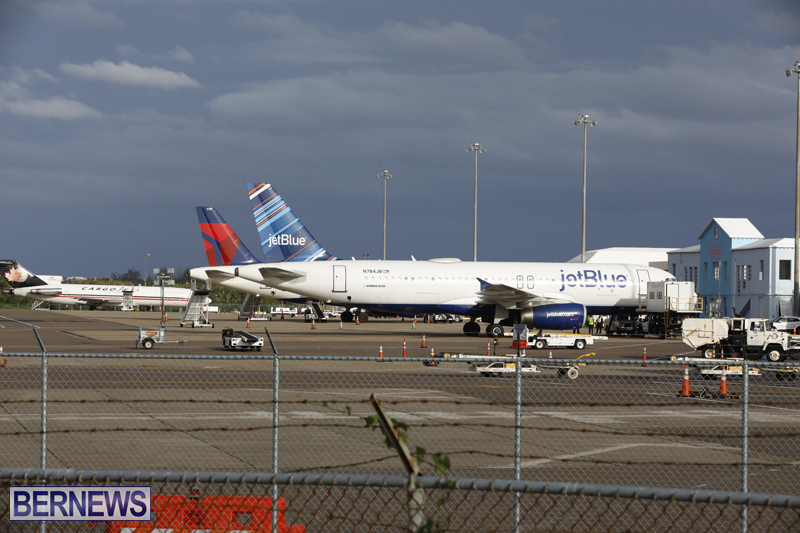 Mr Holder is pictured below with Herbert Siggins, General Manager of JetBlue Airways, who said, "I am proud to say that FO Holder and I as Bermudians work for JetBlue. It is an outstanding company and employs outstanding pilots such as FO Holder.
"My daughter is a Capt. flying for Cape Air and hopes to transition some day to JetBlue. FO Holder is a fine example of how Bermudians succeed in the aviation business and my daughter hopes to one day emulate his success."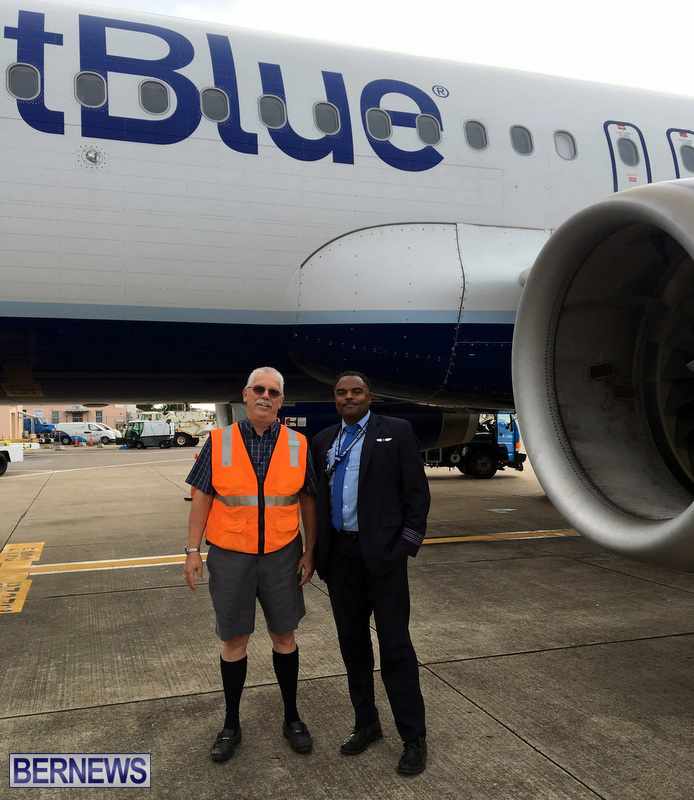 When asked how was the flight was, Mr. Holder said that the flight was great, with no issues, and explained that in the aviation world a "boring flight is a great flight all the time."
"I love boring flights," he told Bernews. "I'll take them all day long."
Mr Holder has many years experience flying to numerous places, and we asked how it felt to fly home for the first time, and he said it was actually a little bit unusual, as he had the feeling "people were looking out for me or checking on it," and added that it was great to fly home.

Read More About