Spectators were entertained with two thrilling encounters at the Bermuda School Sports Federation Senior School all star volleyball matches last night [Jan 18] at the Mount Saint Agnes Academy gymnasium.
The east squad won the senior boys match in a three set thrill. They comfortably won the first set 25-13 with some hard hitting offense.
The west rallied back in the second set and took a 24-18 lead before allowing the east to coming with in two points in a late rally before winning 25-22. The three set proved to be a see saw battle before the east came out on top 15-13.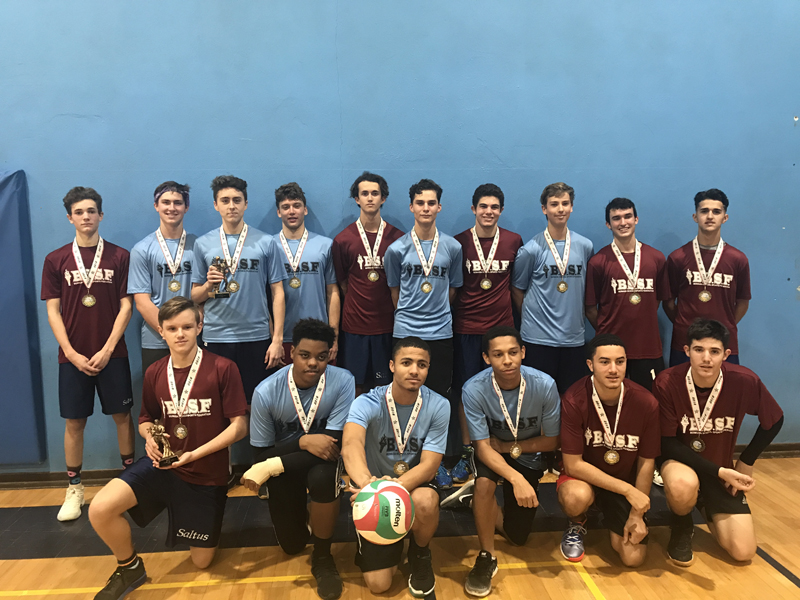 Caleb Hamilton from Warwick Academy was the West MVP while Saltus Grammar School's Tristan Mullan was named MVP for the east squad behind his strong serving and precise setting.
Boys West:
Ben Barnett, Brady Cordeiro, Kaleb Hamilton, Nick Siese [Warwick Academy]
Jorel Smith, Shane Rogers [CedarBridge Academy]
Nasir Outerbridge- Woodley, Jazari Caisey [Berkeley Institute]
Boys East:
Riley Rego, Conor Sinclair, Blake Horseman [Mount Saint Agnes Academy]
Dylan Somerville, Connor Somerville, Jack Brown, Tristan Mullan and Neil Figureido [Saltus]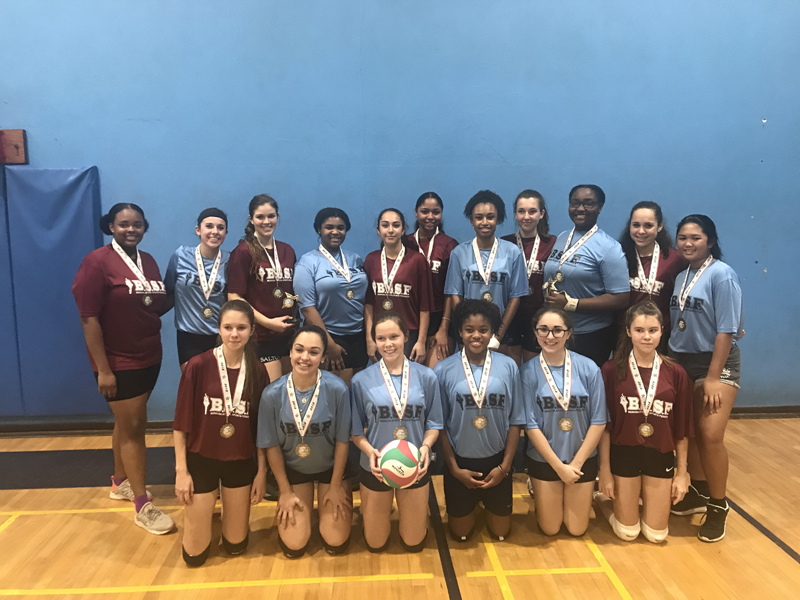 The west enacted revenge in the girls match in another three set nail biter. The east won a close first set 25-22 before the west stormed back to win the second set 25-22. The third set was tied at 14-14 before Kamryn Martins from Mount Saint Agnes finished the match on the back of two serves which couldn't be returned.
The east MVP was Sye McPeek from Saltus for her fierce serving and attacking at the net. Candace Paynter from the Berkeley Onstitute was the West MVP. Paynter was an effective presence both defensively and offensively.
Girls West:
Katrina McPhee, Zori Seymour, Amber Simons [Warwick Academy]
Marley Jabbar, Candace Paynter, K. Mary Carreon [Berkeley Institute]
Kamryn Martins, Hannah Blee, Monique Cordeiro [Mount Saint Agnes Academy]
Girls East:
Sy McPeek, Alexa Saldok, Lindsay Pacheco [Saltus Grammar School]
Brijette Basden, Meleah Smith, Kelice Stewart [CedarBridge Academy]
Olivia Taylor, Yulia Isaeva and Sophia Stevens [Bermuda High School]

Read More About