[Updated] A new Minister is scheduled to be sworn-in later this morning [Feb 7], with the Government confirming via an online posting that the "new Minister of Social Development and Sports will be sworn in at Government House today at 9am."
The new Minister will replace Zane DeSilva who previously served as Minister of Social Development and Sports and resigned from Cabinet last month citing the circumstances surrounding the fees for medical scans and the impact on Dr Ewart Brown's business.
Since Mr DeSilva's resignation, Minister for the Cabinet Office Lovitta Foggo has served as the Acting Minister of Social Development and Sports.
As far as the current Cabinet, Premier David Burt serves as Minister of Finance, Deputy Premier Walter Roban as Minister of Transportation & Regulatory Affairs, Kathy Lynn Simmons as Attorney General, Walton Brown as Minister of Home Affairs, Kim Wilson as Minister of Health, Lt/Col David Burch as Minister of Public Works, Wayne Caines as Minister of National Security, Diallo Rabain as Minister of Education, Jamahl Simmons as Economic Development & Tourism, and Lovitta Foggo as Minister of Government Reform.
Update: Michael Weeks has been appointed the new Minister: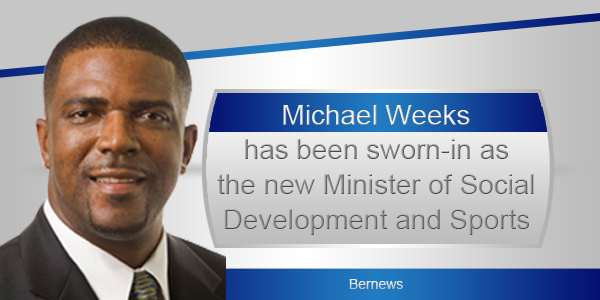 The remaining MPs that the Premier could appoint are Renee Ming, Kim Swan, Tinee Furbert, Chris Famous, Michael Weeks, Rolfe Commissiong, Lawrence Scott, Neville Tyrrell, Dennis Lister III, Scott Simmons, and Michael Scott.
Dennis Lister II, Derrick Burgess and Wayne Furbert are also PLP MPs, however they currently serve as the Speaker, Deputy Speaker and Junior Finance Minister.
Michael Weeks previously served in a similar portfolio; with Mr Weeks serving as the Minister of Community Development back in 2011, and there are suggestions he may be appointed today.
The Premier could also, technically, appoint another Senator to Cabinet, and the five Government/PLP Senators are Anthony Richardson, Jason Hayward, Crystal Caesar, Vance Campbell, and Kathy Lynn Simmons, who serves as the Attorney General.
Bernews will provide live coverage of the swearing-in in this article and on the Bernews Facebook page.
Update 9.02am: The live video is below, if you have issues, please try viewing our Facebook page.
Update 9.10am: Michael Weeks has been named the new Minister.
Update 9.47am: Photos from this morning's swearing-in below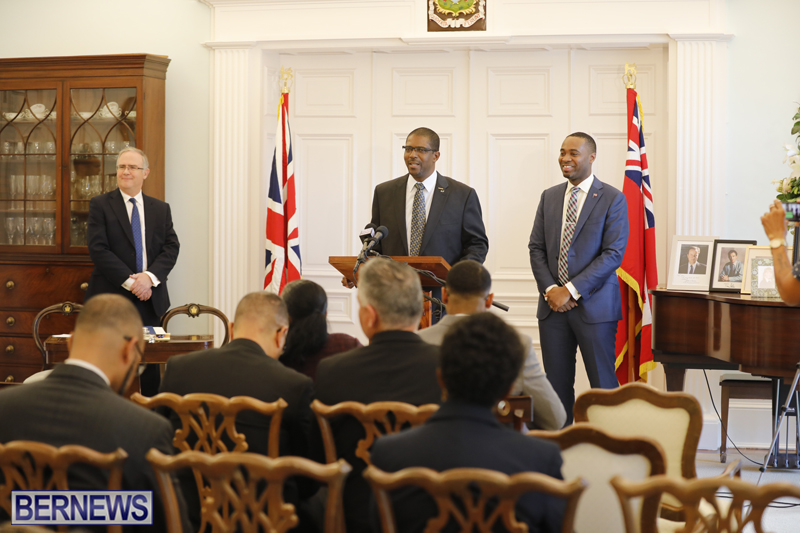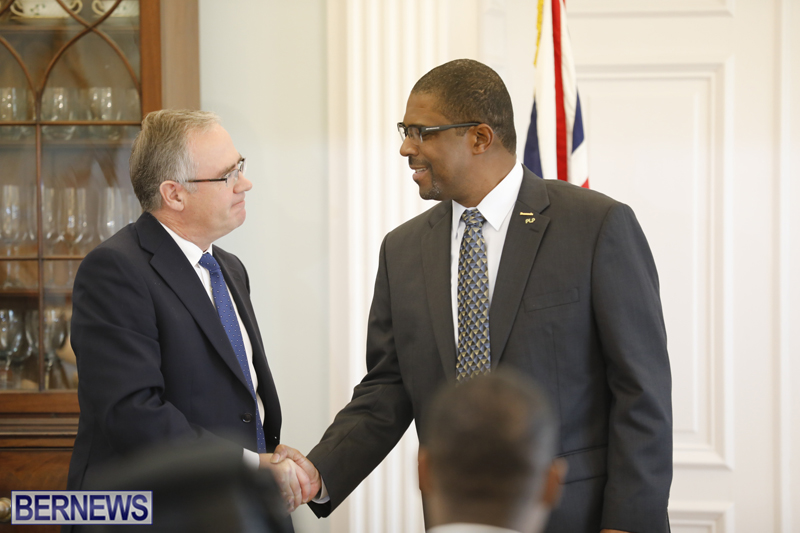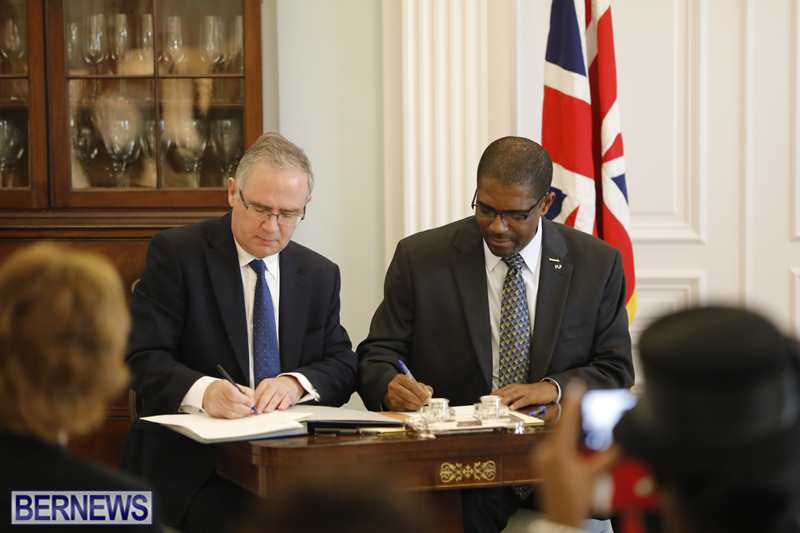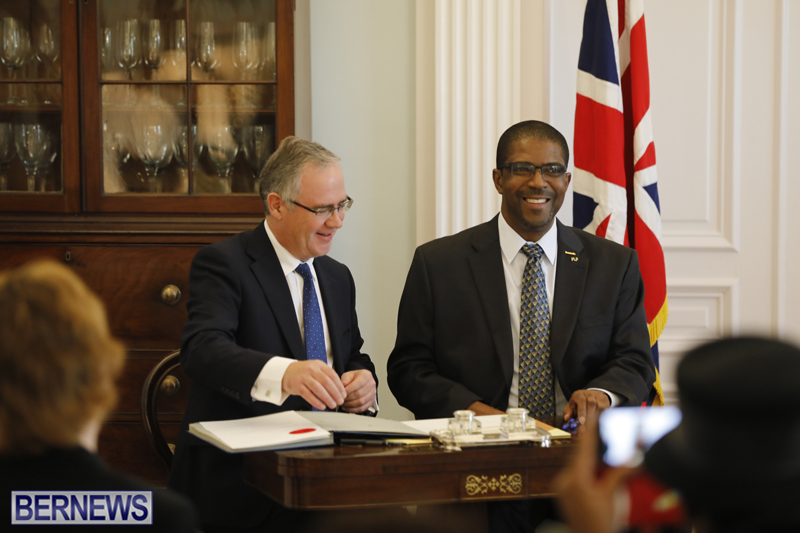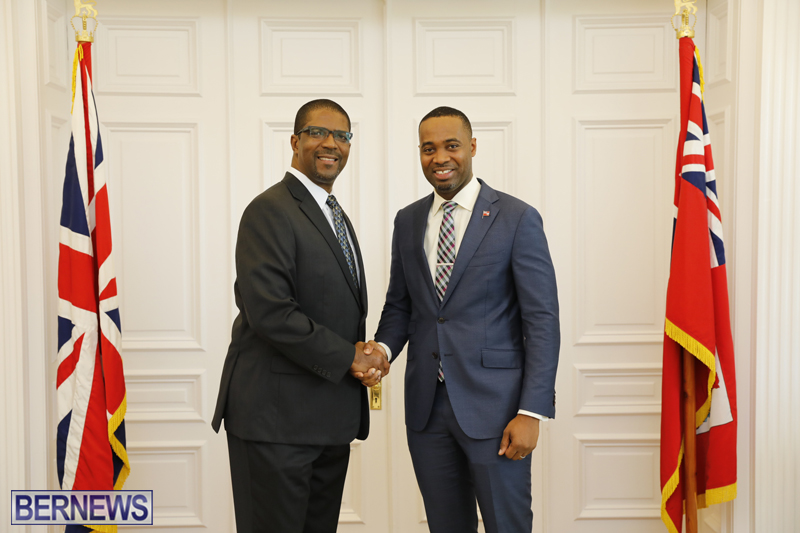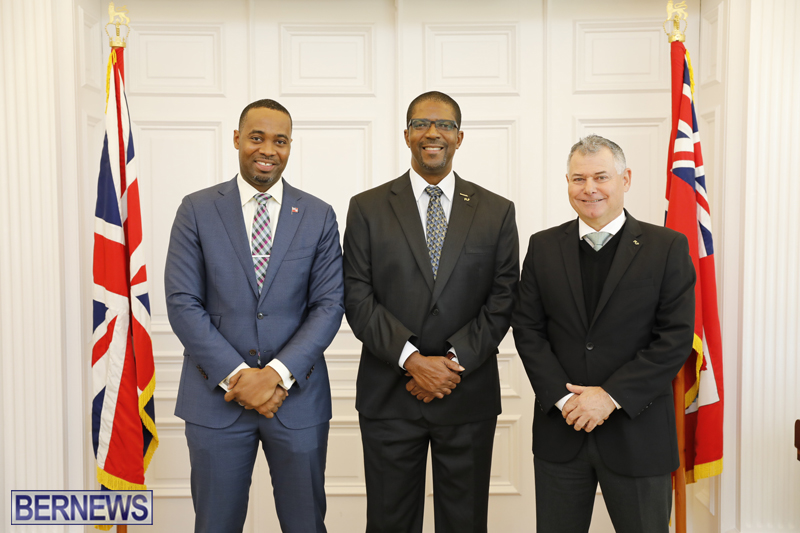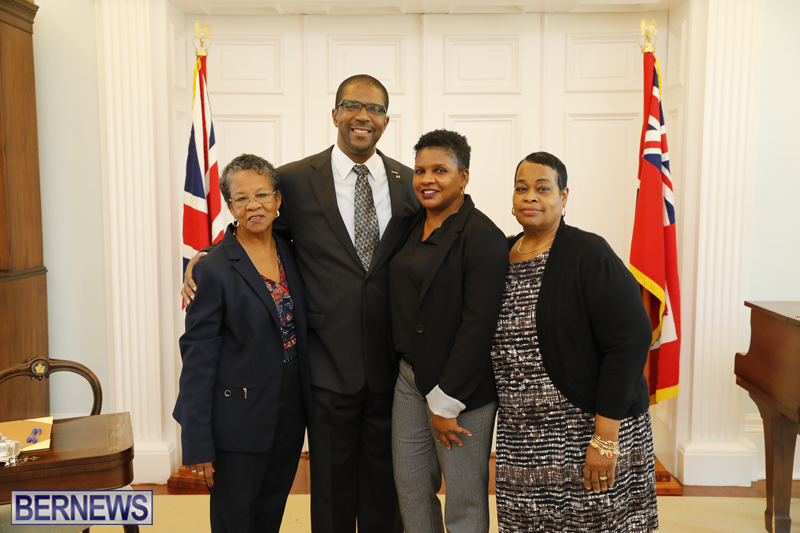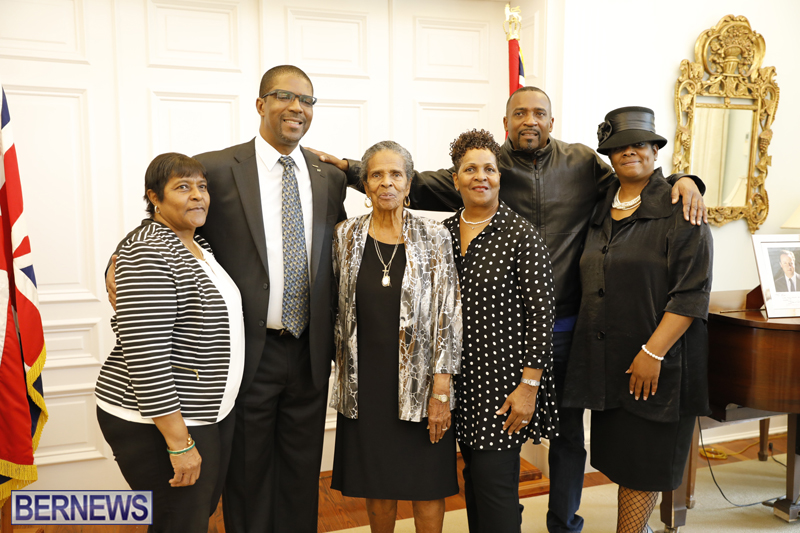 Read More About