Nancy Missett of New York City is in Bermuda this weekend for the MS Amlin World Triathlon Series, but also to recapture the memories of a visit she made out here in 1963.
The 75 year-old was invited to the island a half-century ago to be the April Floral Pageant Queen, after having won a College Weeks pageant the prior spring.
Now 55 years later she's back to compete in her first triathlon and she brought along about a dozen family and friends to also participate. "It's fabulous being back in Bermuda," she said. "Everyone has been as warm and welcoming as ever."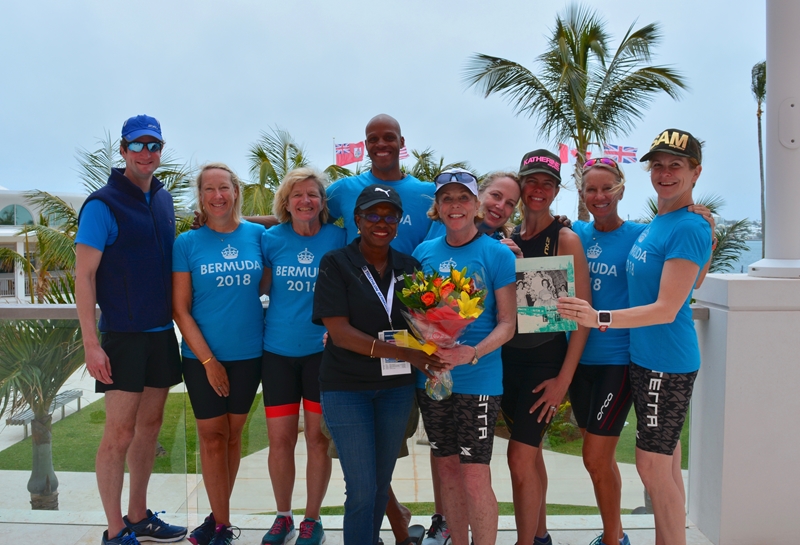 On the eve of the triathlon, to mark the occasion, the Bermuda Tourism Authority presented Ms Missett with a bouquet of flowers. The card read: "Welcome back. Every time you come to Bermuda you're a winner. Have a great race. Love, Bermuda".
Bermudian Paulina Brooks was Ms Missett's beauty pageant attendant back in 1963. She unearthed a picture book of the April Floral Pageant and shared it with Missett's triathlon team who were thrilled to see the black and white images. Interestingly, the parade pictures were taken along Front Street in Hamilton, the same place where the MS Amlin World Triathlon competitors finished the race.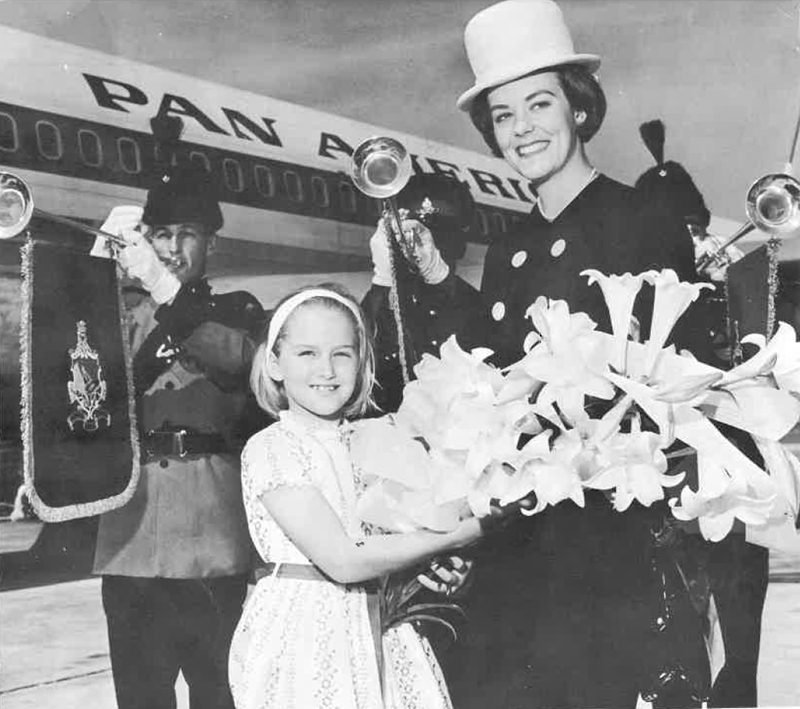 Nancy Missett finished all three legs of the triathlon in 3 hours 19 minutes 30 seconds. She was the sole competitor in the amateur female 70+ category.

Read More About