The magazine '220 Triathlon' is running a 7-page story in its latest edition profiling ITU World Champion Flora Duffy and Bermuda.
"The story was captured during a tour of sports journalists to Bermuda arranged by the Bermuda Tourism Authority and hosted by Flora Duffy herself back in January of this year," the BTA said.
"In the piece, Flora shares her Bermuda training secrets and encourages other triathletes to consider a training trip to the island.  Content from the Spring 2018 edition of 220 Triathlon can be found in print soon and online now at the magazine's website.
"Flora Duffy was announced as a tourism ambassador for the Bermuda Tourism Authority in August of 2017.  The agreement positions Flora to showcase her country as host of the MS Amlin World Triathlon Bermuda in 2018, 2019 and 2020 – and builds upon Bermuda's reputation as a world-class training and events destination.  This latest magazine article is a direct result of the Bermuda tourism ambassador partnership.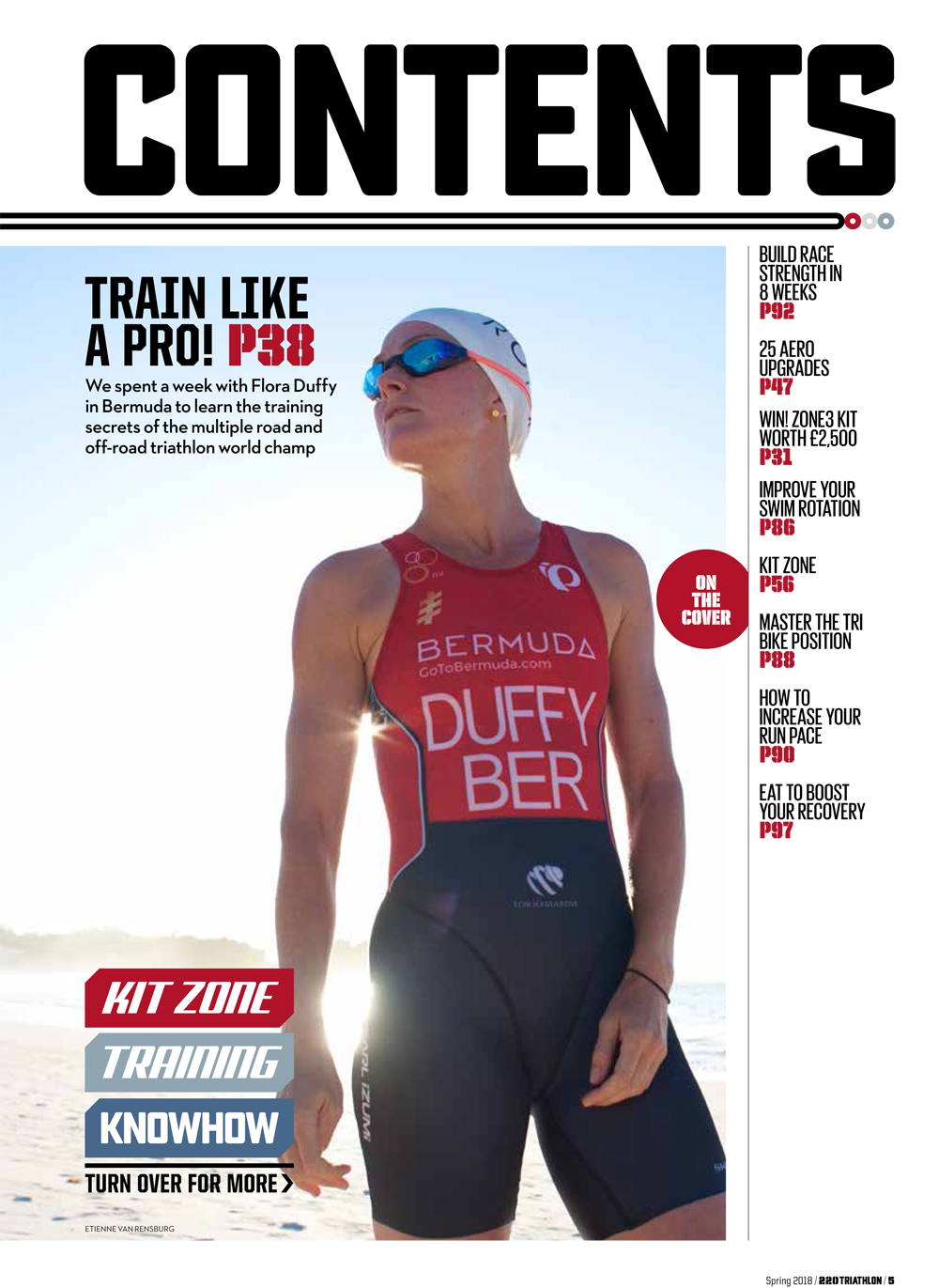 "The 220 Triathlon content, and additional edditorial due to be released soon, shows how Flora's rockstar stature in the sport helps the island become better associated with triathlons – driving visitation and highlighting our attractiveness to host international sporting events of this calibre in the future," said Kevin Dallas, chief execuive of the Bermuda Tourism Authority.
Read More About