[Opinion column written by MP Chris Famous]
Young footballers look to the likes of Maradonna or Pele for inspiration. Young artists look to the likes of Van Gogh or Picasso for contemplation. Young dancers look to the likes of Michael Jackson or Beyonce for perfection.
Where do young writers look? Do they look in a magazine? Do they look in a newspaper? Do they look in a book?
Ira Philip receiving the PLP Drum Major Award from Marc Bean and his wife Simone Smith-Bean in 2015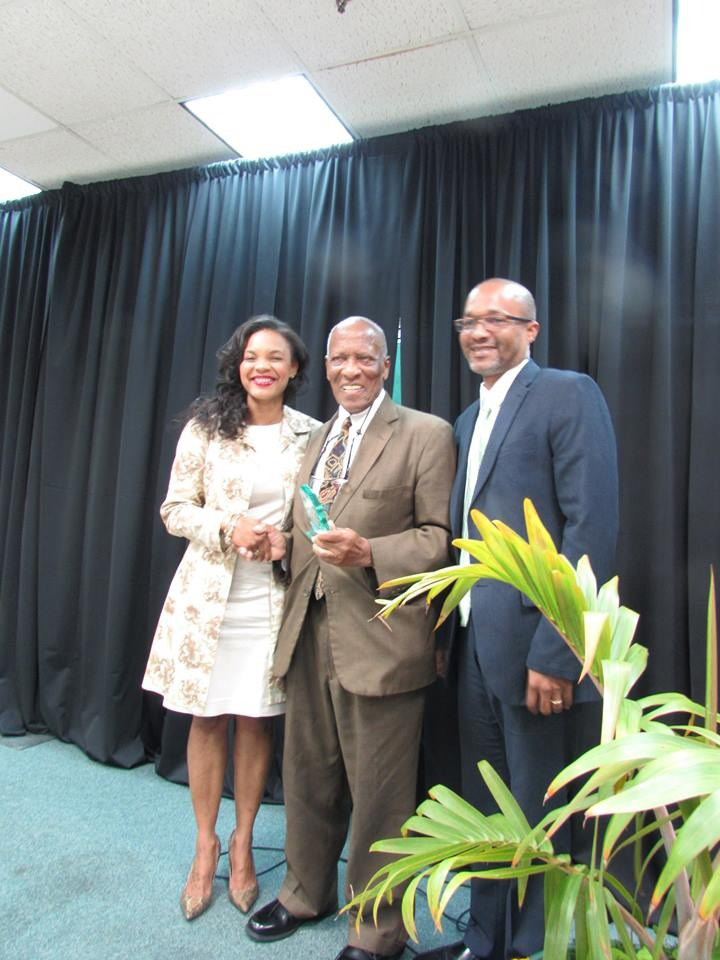 Anyone wishing to call themselves; a journalist, columnist or dare I say writer would have to look everywhere for inspiration.
Fortunately, for us in Bermuda we did not have far to look, as we have been enveloped by the works and written word of a meticulous master.
Over the next few days and weeks we will hear of the history, he not just captured, but as importantly the history that he created.
He was our very own Walter Cronkite, pioneering radio and television reporting.
He was our very own Langston Hughes, telling the story of a people arising from servitude into success.
He was our very own Sherlock Holmes, constantly looking for the truth.
He was our very own Nat Turner, using carefully crafted words as his weapon of liberation of the masses.
Chris Famous visits with Ira Philip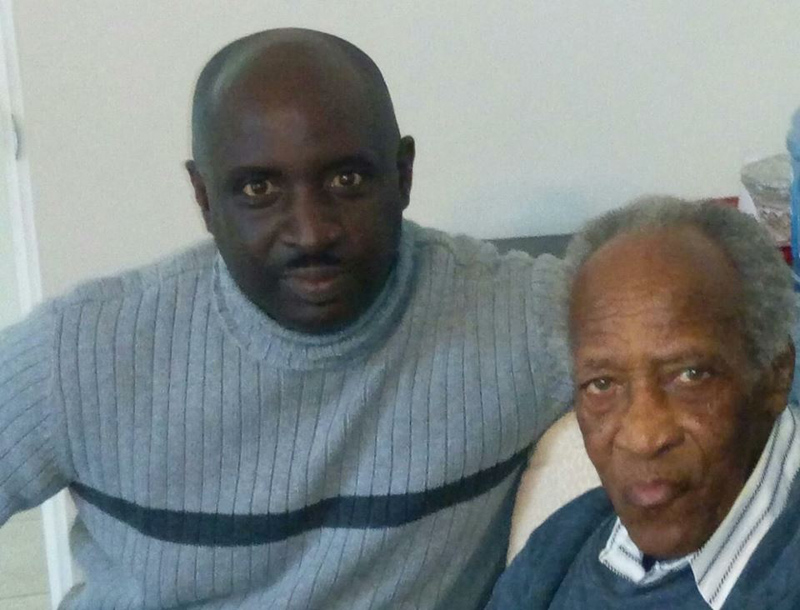 The numerous books he has written will serve as a testament to the work of a generation of Bermudians who refused to take the lashes of; oppression, unjust inequality and unfair conditions for the workers of Bermuda.
It is his works and craftmanship that has opened the doors and set the bar for other Bermudian writers. It is his standards that have compelled me to continue to seek to improve my research into the history of our people and the documentation of our journey.
I got to spend a few hours with him recently to thank him for his volume of work recording our Bermudian and Caribbean history. He took the time to encourage me to continue to use the written word to cause our people to seek to uplift themselves in everything that they do.
I am grateful for those precious moments with my hero.
Bermudian and Caribbean Icon, Mr. Ira Pearman Philip MBE
Not just a man, but a movement.
- Chris Famous, a PLP MP, can be contacted via email at Carib_pro@yahoo.com or Whatsapp 441-599-0901

20 Most Recent Opinion Columns

Opinion columns reflect the views of the writer, and not those of Bernews Ltd. To submit an Opinion Column/Letter to the Editor, please email info@bernews.com. Bernews welcomes submissions, and while there are no length restrictions, all columns must be signed by the writer's real name.
-
Read More About