Handmade natural hair, skin, and beauty products created by Kayuntae Ming of His N' Hers Hair & Beauty will be showcased in New York, after Ms Ming was one of the vendors selected during the recent BEDC contest.
Six local entrepreneurs have been given a once-in-a-lifetime opportunity to go to New York City and take part in an exclusive vendor market called The Reserve on July 1.
The opportunity was provided to them through the Bermuda Economic Development Corporation [BEDC]'s recent Vend 2 Win Competition, which saw more than 30 vendors vie for the chance to show their wares in front of influencers and trendsetters in the Big Apple.
Bernews is profiling the winners of the competition, and in the second of six profiles, we hear from Kayuntae Ming, owner of His N' Hers Hair & Beauty.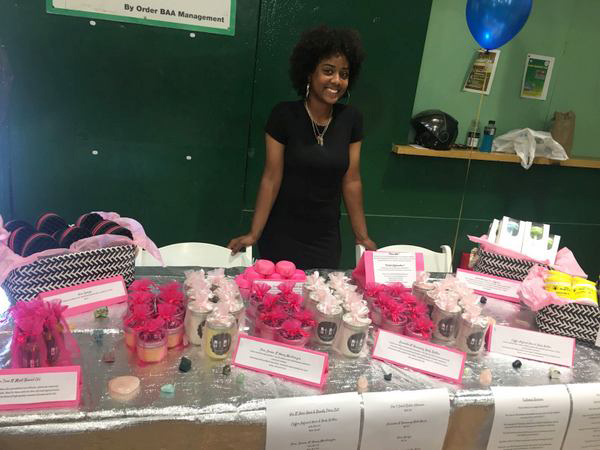 Q: What inspired you to start your vending business?
A: To be completely honest, the thought of being 'jobless' in what is considered the off-season inspired this business venture. I had just recently been informed that my contract for my job at the time was coming to an end, so I knew I had to act fast as a way to keep the income flowing. I have always been interested in becoming an entrepreneur and thus, His N' Hers Hair & Beauty was born.
Q: How long have you been an entrepreneur and how would you describe the entrepreneurial journey so far?
A: I have been an entrepreneur since the end of October 2017. My journey so far has been very positive, insightful, and motivating! Initially, it was a bit stressful because I had no idea what niche I wanted to pursue.
After tons of research, and 101 failed business ideas, I decided to stick with the Hair and Beauty niche as it is both timeless and trendy. My entire support system has been phenomenal, and that also pushed me to continue on with this entrepreneurial venture. I am taking each day as a learning experience and so far, I am enjoying every second of it!
Q: What have been the challenges? What have been the biggest rewards?
A: One of my biggest challenges was budgeting. I started this business with little to no financial support, [I didn't want to ask anyone for money] and so I had to figure out how to budget both my time and my money wisely. Other small challenges I have faced were failed promo shoots, staying up late to meet deadlines, and also finding out how to create my own product labels which I am currently still working on.
The rewards have definitely outweighed the challenges. My biggest reward comes primarily from my customer satisfaction. I love to get feedback on my products and services to find ways to improve. The amount of positive feedback I have received has been almost overwhelming. Being able to cater to others and spread the good vibes that my brand stands for is a huge reward in itself.
Being selected as a winner for the Vend 2 Win competition is definitely one of my biggest rewards as well. I'm so blessed to be able to take part in this amazing opportunity.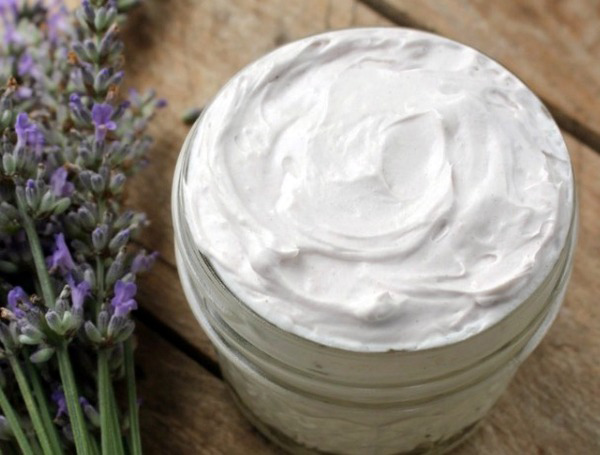 Q: What kinds of products do you currently sell? What kinds of feedback do you typically get from customers?
A: I currently sell 100% natural hair, skin, and beauty products suitable for both "His N' Her" needs. All of my products are handmade with love, crystal energy, and good intentions.
The feedback I receive is always positive, customers have done product reviews on their YouTube channels recommending my products, they post their reviews directly onto my site, and they even message me to let me know how impressed they are and how much they love their products.
It's a great feeling to know that so many individuals are loving my work. Someone messaged me recently and said, "You have really great products and service and I love how you come up with different promotions! Keep it up." Lots of customers say that my products are extremely moisturizing and that they smell amazing.
Q: Why did you decide to enter BEDC's Vend 2 Win Competition?
A: I decided to enter the BEDC's Vend 2 Win Competition for some vending experience and general exposure. This was my first time vending my products and I thought that it would be a great idea and opportunity to take part in the competition as a way to challenge myself to do big things. That event alone has taught me so much and I can't wait to share my talents and represent my country in New York next month.
Q: What was the reaction when you found out you had been selected as a grand prize winner?
A: I honestly didn't believe it. I had just walked in the house and my mom said "Congrats, you're a winner!!!" Me being me, I said "for what?" not thinking that I could have been a winner for this competition! After digesting the idea, I went into my room and just thanked the Lord. I even cried a bit. I was so overwhelmed! I immediately started to jot down a plan for this event in New York to ensure that I put my best foot forward.
Q: What does this experience mean to you? How do you hope this will help to grow/ elevate your business to the next level?
A: This experience means the world to me! I worked extremely hard to prepare my products and get everything to be perfect. I went to the Vend 2 Win Competition with no more than 5 hours of sleep and ended up bringing my absolute best.
I hope this will help me to elevate my business to the next level by teaching me key factors in regards to being a business owner. I have mastered the whole working under pressure aspect of things. Now it's time to really pay attention and focus on the smaller things that will make all of the difference for my future.
For more information, please visit their website.
Read More About
Category: All, Business, Entertainment, News, Style & Beauty