[Updated] A collision took place in the St David's Road area at approximately 5:15pm today [Aug 1], with the collision appearing to involve an auxiliary and a livery cycle. Fire Service and police personnel are on scene, with the police directing single lane traffic flow. Further details are limited at this time, however we will update if able.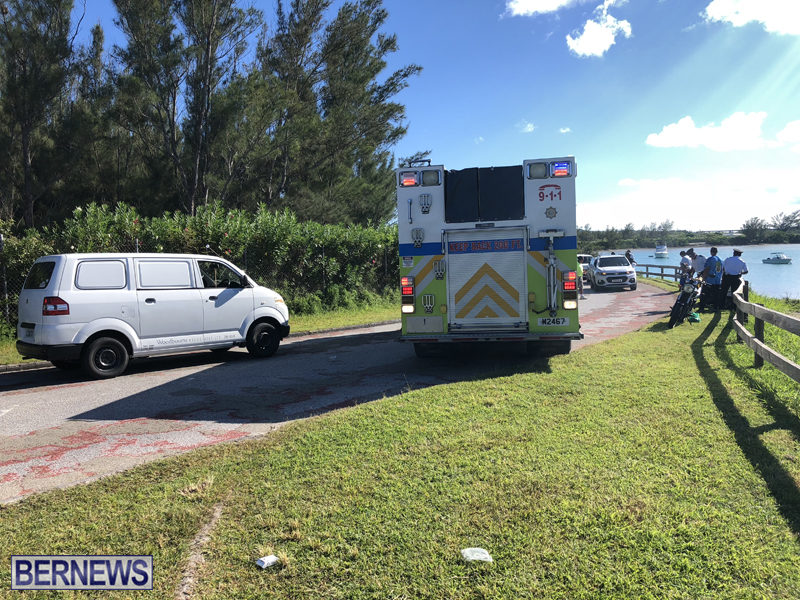 Update 6.17pm: A police spokesperson said, "Police and other first responders attended a report of a road traffic collision that took place on St.Davids Road near Stokes Point at 5:30pm today [Wednesday].
"It appears that a 64-year-old male tourist on a livery cycle was traveling west on St.Davids Road with a pillion passenger, when the rider apparently lost control of his livery cycle and collided with a 19-year-old female auxiliary bike rider traveling in the opposite direction.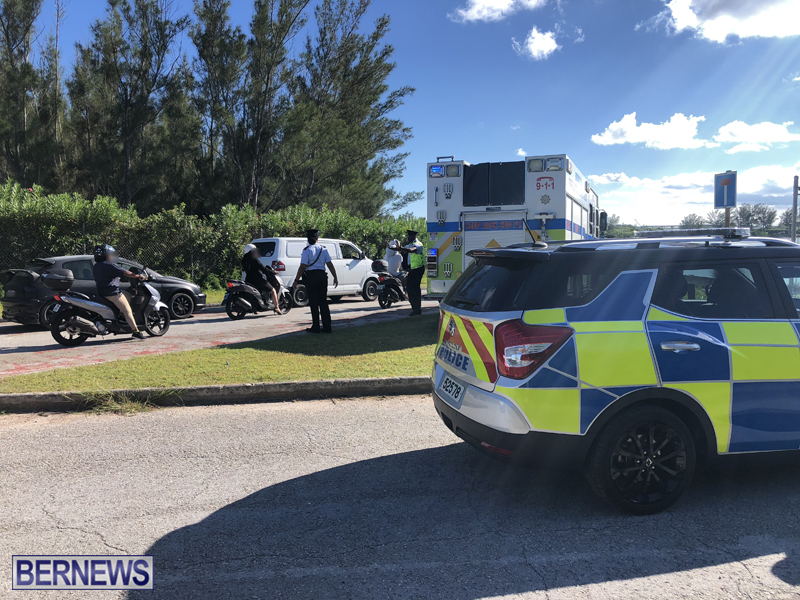 "As a result the rider of the livery cycle was taken to the hospital with serious head injuries and his injuries are classified as life threatening.
"Both the female pillion passenger and the female rider of the auxiliary cycle are presently being treated for injuries that do not appear to be life threatening.
"The scene is being processed by the relevant police officers and we are asking for the public's patience whilst this takes place."
Read More About
Category: Accidents and fires, All, News