Opposition Leader Craig Cannonier is set to deliver the Reply to the Throne Speech during Friday's [Nov 16] session in the House of Assembly, which will also see a number of Ministerial statements on topics including the Tax Reform Commission, Kings Wharf rehabilitation, affordable housing, and the amendments to the Bermuda Tourism Authority Act.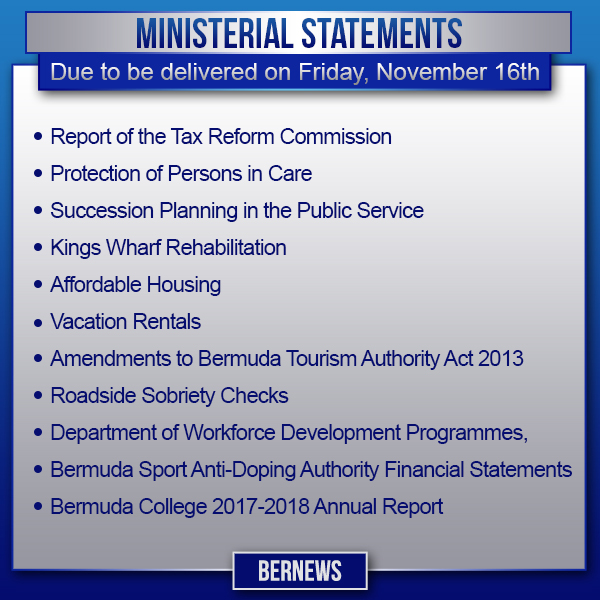 According to the Order Paper, statements will be delivered on the Report of the Tax Reform Commission, Protection of Persons in Care, Succession Planning in the Public Service,  Kings Wharf Rehabilitation, Affordable Housing, Vacation Rentals, Amendments to the Bermuda Tourism Authority Act 2013 and Roadside Sobriety Checks.
In addition, statements will also be made on the Department of Workforce Development Programmes,  Bermuda Sport Anti-Doping Authority Financial Statements and Annual Report 2018, and the Bermuda College 2017-2018 Annual Report, while Bills on the Merchant Shipping Amendment Act 2018 and the Chief Medical Officer [Transfer of Functions and Validation] Act 2018.
The Order of Business follows below [PDF here]:
Read More About