A diabetic, Lucrecia Ming knew that at 350lbs it could be a matter of life and death unless she changed her lifestyle.
So, one day finding herself at Clearwater where children were training for a triathlon, she asked to join in. Four years later and after losing 150 lbs, she is now training for a half Iron Man in Hawaii, in June next year.
Much of her training is done at the National Sports Centre which she says, "has something about it".
"It is the best place to be for training. You can find personal trainers in swimming, running and weights," she said.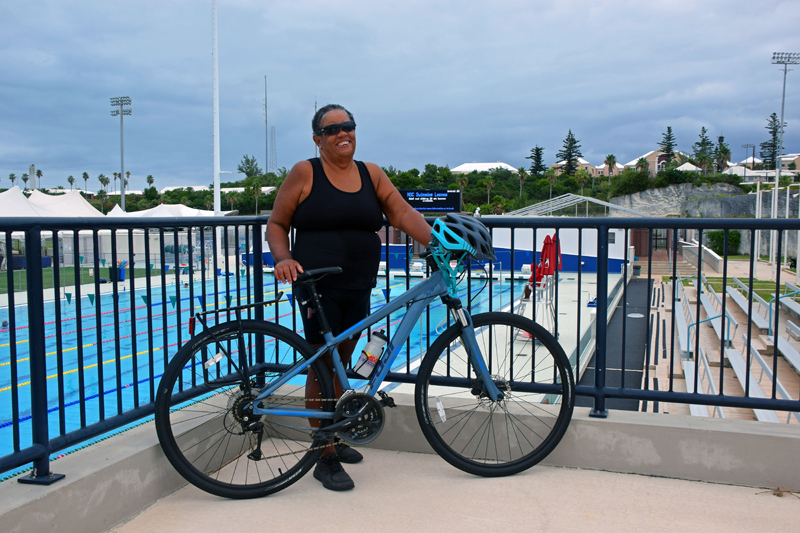 Her training regime includes walking daily, cycling, swimming and weight training. She says she chooses those exercises because they are low impact and easy on her joints. "At the stadium I can do all these activities for less than $5 a day, which is about the cost of two muffins."
Ms Ming, aged 57, added: "So many people in Bermuda suffer from things like high blood pressure and diabetes and it is so important that they do something.
"These diseases are hereditary in my family and if I did nothing I could get the complications of eye disease and kidney problems. When I am training, my muscles are learning to use glucose efficiently and it limits my eating.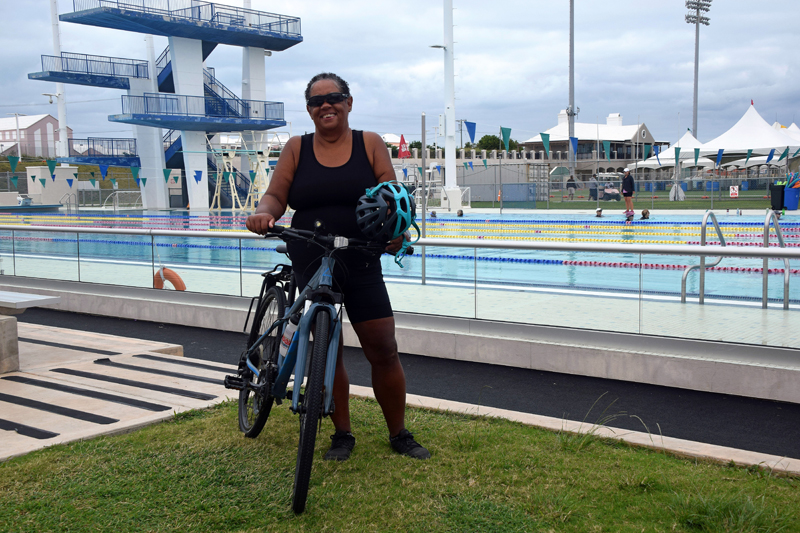 "My weight has declined significantly; so has my glucose levels. Currently they are the best since I have been diagnosed with diabetes.
"I can climb stairs now, I can sit on the ground and get up without assistance. My quality of life is much better. I have accomplished this at the National Stadium due to the location, cost efficiency in and outdoor facilities and the friendly, supportive staff that are always there to help.
"People need to exercise; there is no way of getting around it. If you cannot afford to pay for a health class or join a gym then the National Sports Centre is the place to come, it really is."
Craig Tyrrell, SVP Operations Manager at the NSC, said Lucrecia was an example to everyone. "Exercise is important to everyone and has so many benefits. Lucrecia is an amazing person and sets an incredible example for all of us."

Read More About