The Bermuda Zoological Society [BZS] and Vision Bermuda have been gifted a donation from the Hamilton Lions Club, with money raised from their Gas-O-Rama event held on Saturday, February 9th at Terceira's Gas Station on North Shore.
Mark Bothello, Dudley Cottingham, Teddy Terceira, Phyllis Harshaw, Marlene Christopher, Lana Woods, Clifton Lambert, Joan Lohan, Colin Brown, and Lynn Wade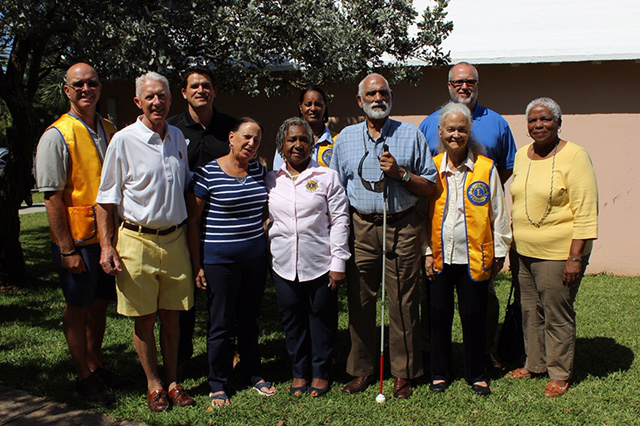 This year the Hamilton Lions Club celebrated the 50th anniversary of their Gas-o-rama event and were able to present each charity with a cheque for just over $13,000.
"We would like to thank the Terceira family for their 50 years of continued support of this event, as well as Rubis Bermuda," said Mark Bothello, President of the Hamilton Lion's Club.
"We are very grateful for this donation from the The Hamilton Lions Club," said Colin Brown, President of the BZS. "It is with the support like this that we are able to continue to provide free educational opportunities to schools across Bermuda, and to make sure our programmes reach more students each year."
Presentation of cheque to the Bermuda Zoological Society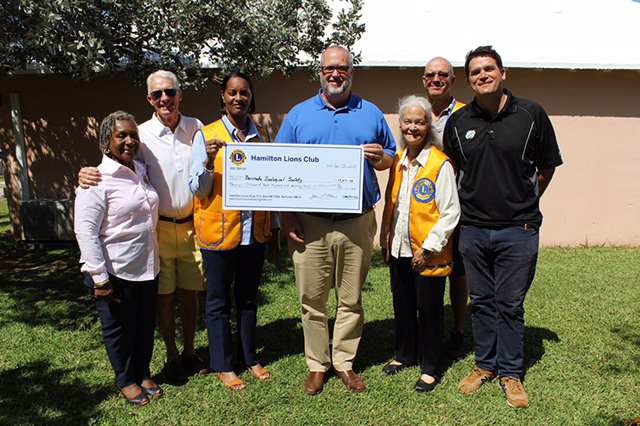 A spokesperson said, "Bermuda Zoological Society is the support charity for Bermuda Aquarium, Museum & Zoo. It funds community outreach projects and public events, award winning exhibits, world-class animal care, plus top ranked education, conservation and research programmes—all accredited by the Association of Zoos & Aquariums [AZA]. BZS is proud of making a world of difference—by connecting people to conservation.
"Vision Bermuda's mission is to promote and empower people with vision impairment to achieve independence. The charity provides support and assistance to the island's visually impaired community through emotional and social support, rehabilitation services and providing access to training workshops and assistive technology."
Presentation of cheque to Vision Bermuda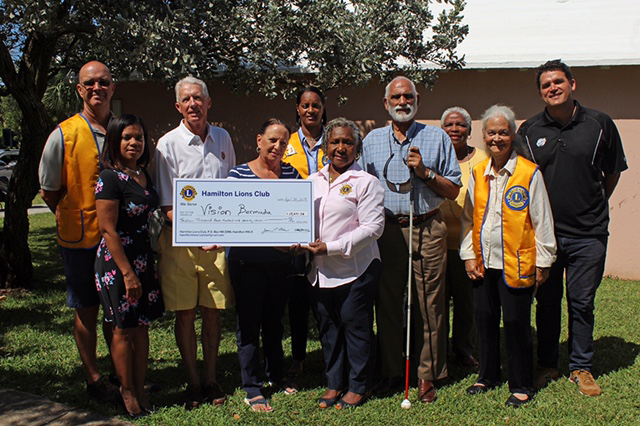 "I just want to say how grateful we are for both the donation from the Hamilton Lion's Club and their continued support over the last 50 years," said Dudley Cottingham, Chairman of the Fundraising Committee for Vision Bermuda.
"We are working even closer together now than we ever have and we look forward to continuing this invaluable relationship."
Read More About
Category: All